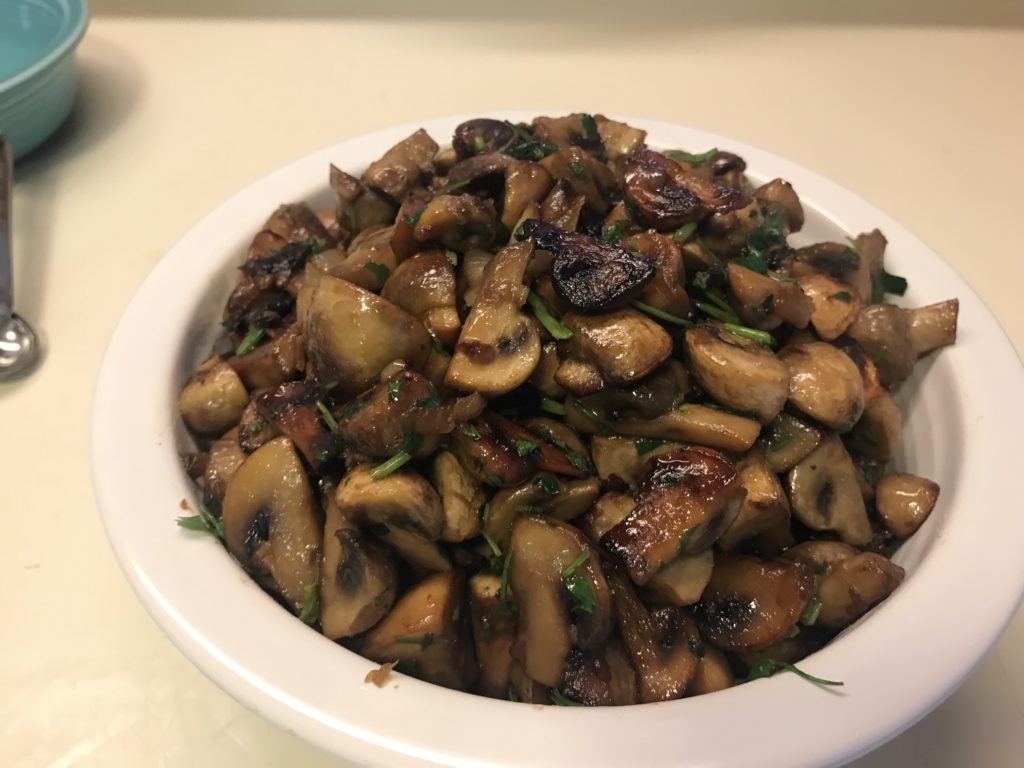 I have made sauteed mushrooms a number of different ways. This simple version was quite a hit with the family at the beach last week. A double recipe quickly disappeared.
2 lbs. quartered mushrooms
4 cloves garlic, minced
1/2 onion chopped
1/4 cup olive oil
1 Tbs. brandy
1/4 cup chopped parsley
2-3 Tbs. fresh lemon juice
Salt and pepper to taste.
Fry garlic and onions in olive oil until fragrant.  Add mushrooms, and stir to coat.  Cook until all mushroom liquid is evaporated and mushrooms brown in the oil.  Stir in brandy and lemon juice, and cook until absorbed.  Add parsley and salt and pepper to taste.  Serve hot or at room temperature.