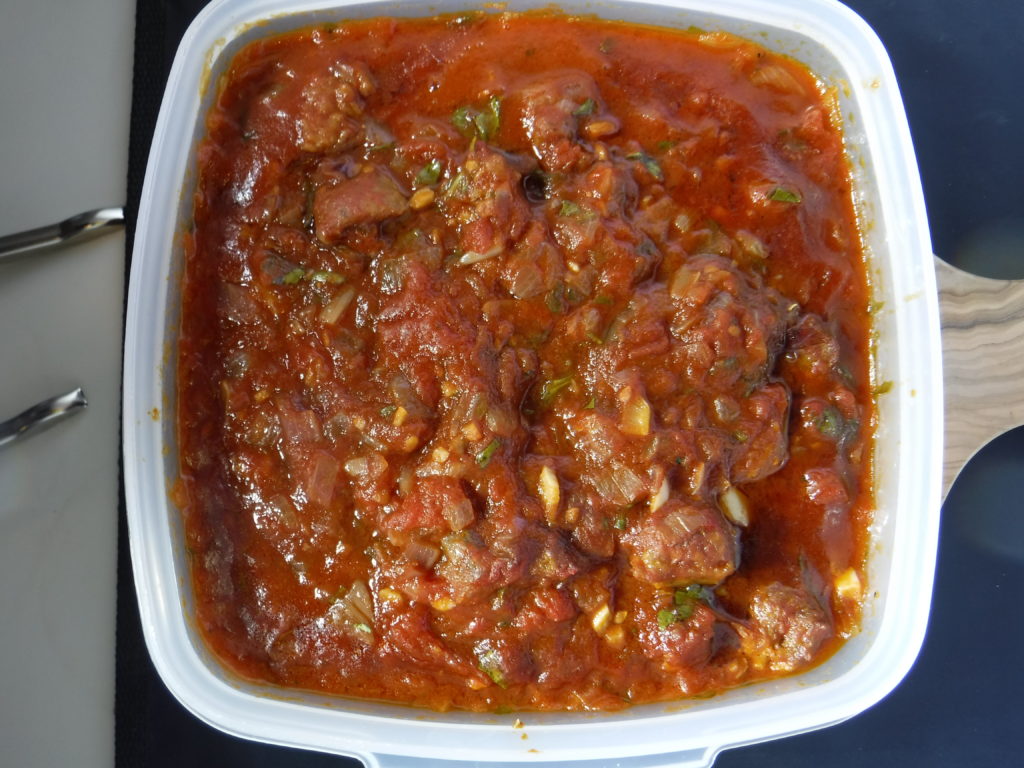 I spotted a fairly simple ragu made from Italian sausage in Saveur magazine. I was intended to be served with a polenta enriched with Parmesan, however, we had Ben and his family over for dinner, and thought that pasta might be more popular with the grandkids, so that is what we served. I am including below the instructions for the polenta, which I had planned to make with grits.
This recipe could be easily done on a camping trip. The sauce is a one-pot dish.
Sausage Ragu
2 Tbs. olive oil
1 lb. Italian sausage, casings removed
1 red onion, chopped
4 cloves garlic, minced
28 oz can of whole tomatoes, crushed by hand
1-1/2 Tbs. balsamic vinegar
¼ cup chopped fresh basil
Kosher salt and freshly ground pepper to taste
Grated parmesan for sprinkling
Polenta
1-1/4 cups polenta, grits, or yellow cornmeal (not quick-cooking)
1 tsp. fine sea salt
2 Tbs. olive oil
½ cup freshly grated parmesan
Kosher salt to taste
To make the ragu, heat the oil in a large saucepan. Brown the sausages, breaking them up into little pieces. When well browned, add the onion, stir well and reduce to medium-low. Cook the onion for about 4 minutes until translucent. Add the garlic, stir well, and cook for another minute. Add the hand crushed tomatoes. Bring to a boil and reduce to a simmer. Cook for about 20 minutes until a thick sauce is formed. Remove from the heat and stir in the balsamic vinegar and basil.
If making polenta, while the sauce is cooking, bring 5 cups of water and the sea salt to a boil in a saucepan. Slowly add the polenta, stirring constantly, bring to a boil, and reduce to medium-low. Cover and stir occasionally, until it is thick and creamy. How long this will take will depend on which type of polenta/grits/cornmeal you are using. When done, remove from the heat and stir in the parmesan and olive oil, and season to taste.
Top the polenta with the ragu and with extra parmesan for the table.