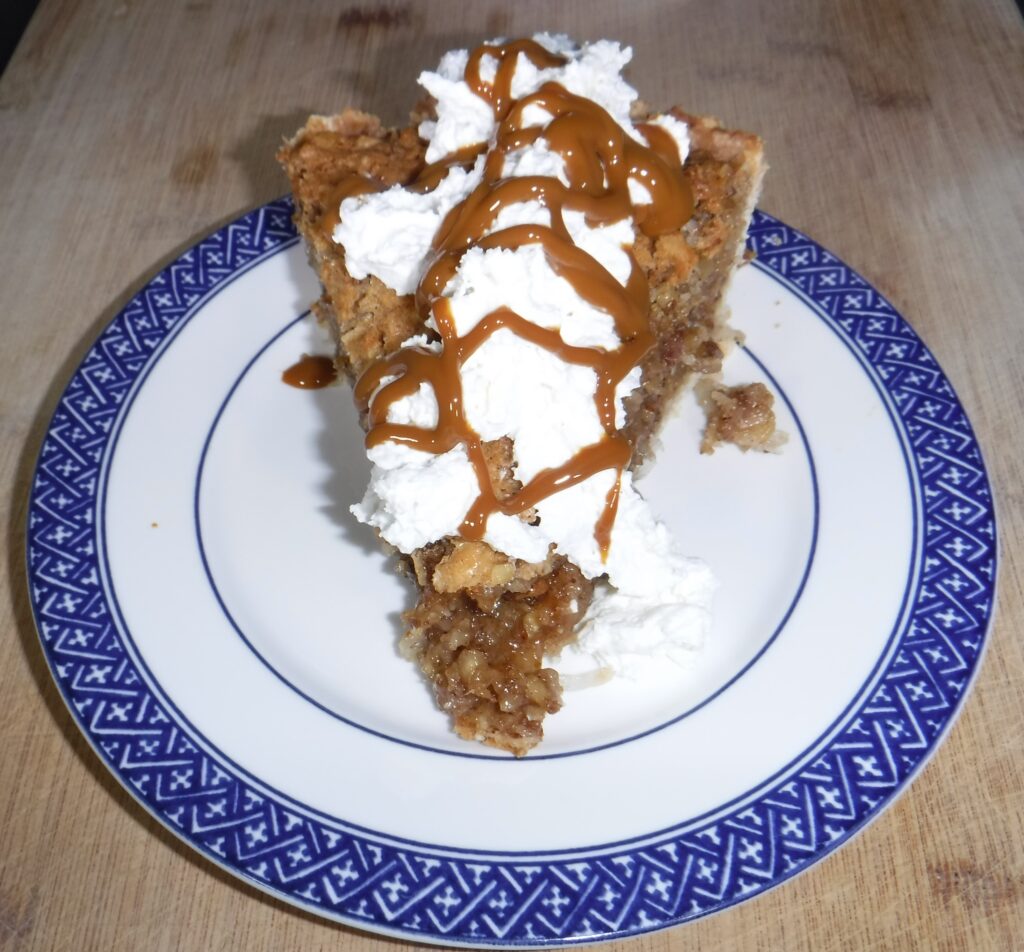 This is a rather unconventional pie with a filling of graham cracker crumbs, coconut, and pecans bound together with egg whites, and which looks rather like coarse sawdust. It is apparently of Amish origin. I spotted a recipe for it on Epicurious.com, and it looked intriguing. It was not until I was actually making it that I realized that they forgot to include the oven temperature! I looked around the internet and found similar recipes at 325 degrees, and that worked. As shown on the photo I topped it with whipped cream and some dulce de leche (a kind of milk caramel) and it was very good.
Unbaked pie dough for a single-crust, such as Flaky Pie Crust
7 large egg whites
1 cup sugar
½ cup packed light brown sugar
1-1/2 tsp vanilla
1-1/2 cups graham cracker crumbs (from 1 sleave)
1-1/2 cups sweetened flaked coconut
1-1/2 cups finely chopped pecans
1/8 tsp. salt
3 Tbs. unsalted butter, melted
Whipped cream, vanilla or butter pecan ice cream for serving (optional)
Dulce de leche or caramel sauce for serving (optional)
Preheat the oven to 325 degrees
In a large bowl mix together the egg whites, sugar, brown sugar, and vanilla. In a separate bowl, mix together the graham cracker crumbs, coconut, pecans, and salt. Mix the dry ingredients into the egg and sugar mixture, and then mix in the melted butter. Do not overmix.
Pour the filling into an unbaked pie shell and smooth it.  Bake for 40-45 minutes until browned, puffed, and a toothpick comes out clean.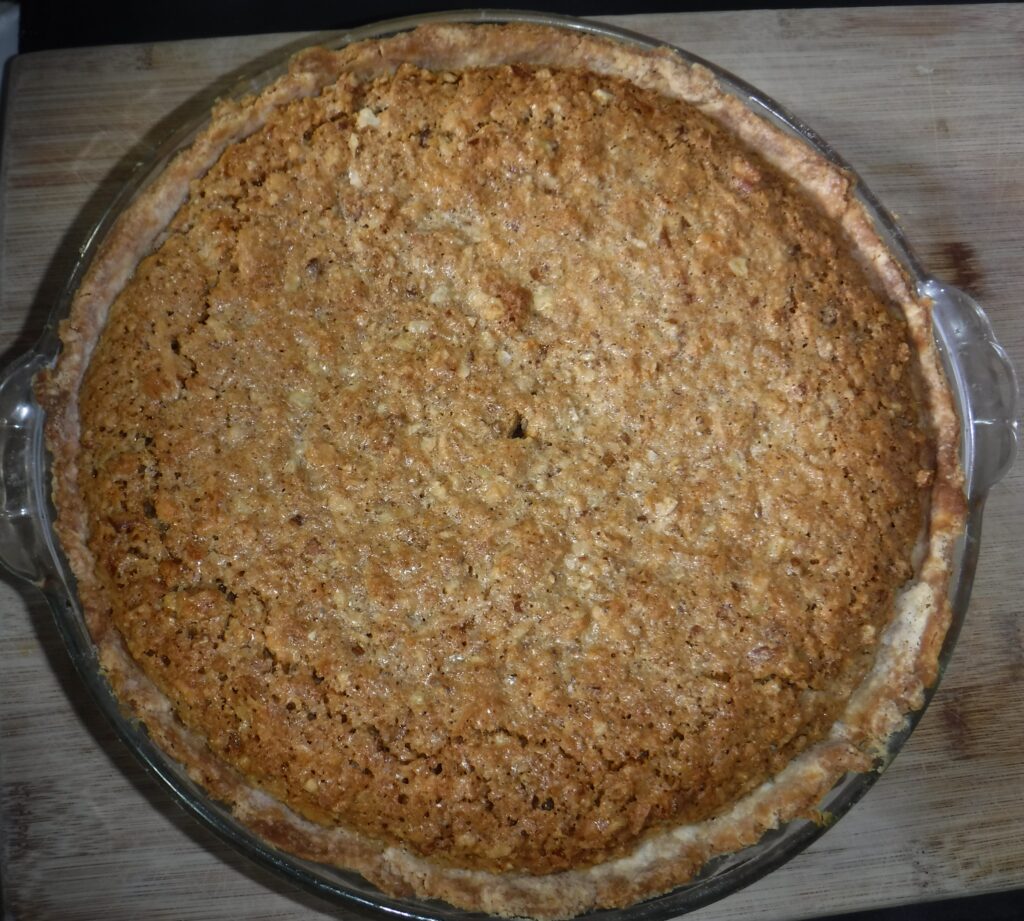 Allow to cool for 2 hours.  Serve warm or at room temperature.