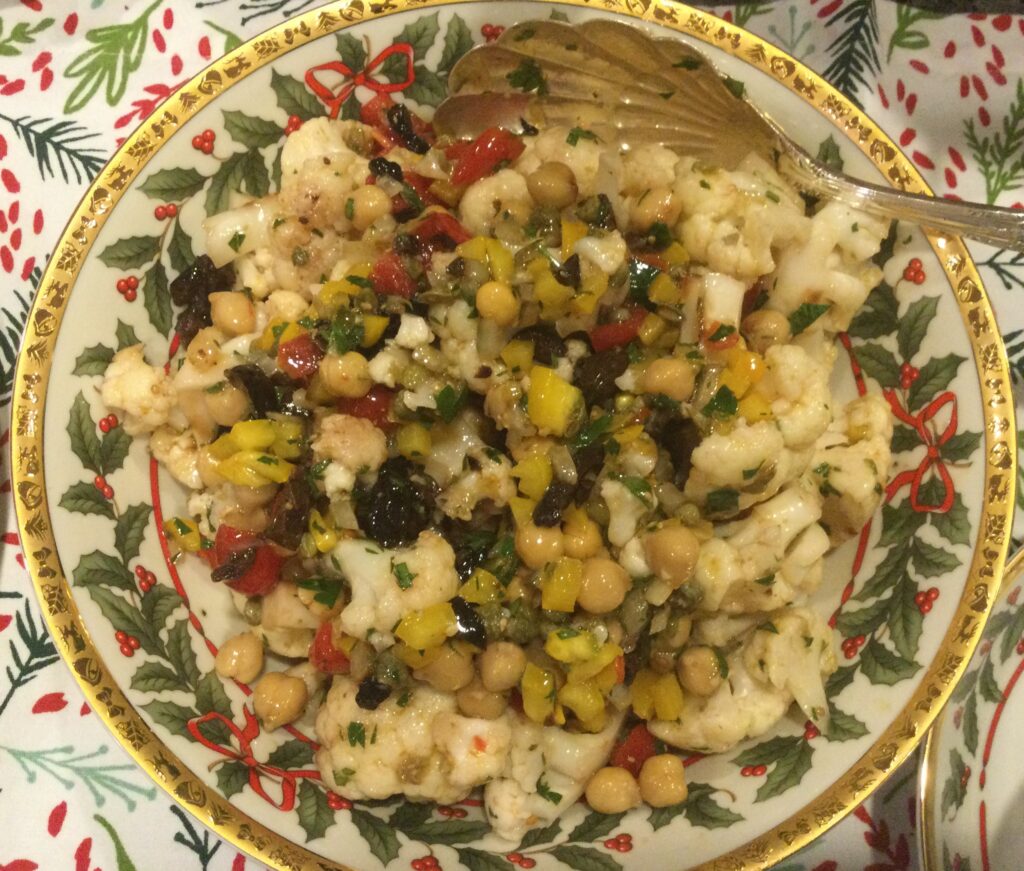 Christmas Eve dinner this year was a Cold Poached Salmon , baguettes, Linzer Torte, and a variety of salads. One of the salads was a Sicilian cauliflower salad based on a recipe from www.filippoberio.com, which was very good.
1 head of cauliflower, cored and cut into small florets
½ cup extra virgin olive oil
2 cloves garlic, finely chopped
¼ cup red wine vinegar
½ cup oil cured olives
¼ cup chopped onion
½ cup chopped sweet red, yellow, or orange bell peppers
½ cup diced cherry tomatoes
½ cup canned chickpeas, rinsed and drained
¼ cup chopped fresh parsley
2 Tbs. capers, drained and chopped
Salt to taste
Bring to a boil a pot of salted water.  Add the cauliflower florets and cook for 1 minute.  Drain well and add to a large bowl.  Add the remaining ingredients and mix well.  Salt to taste.  Let stand for 30 minutes at room temperature before serving or prepare in advance and store in the refrigerator.  If so, bring to room temperature before serving.