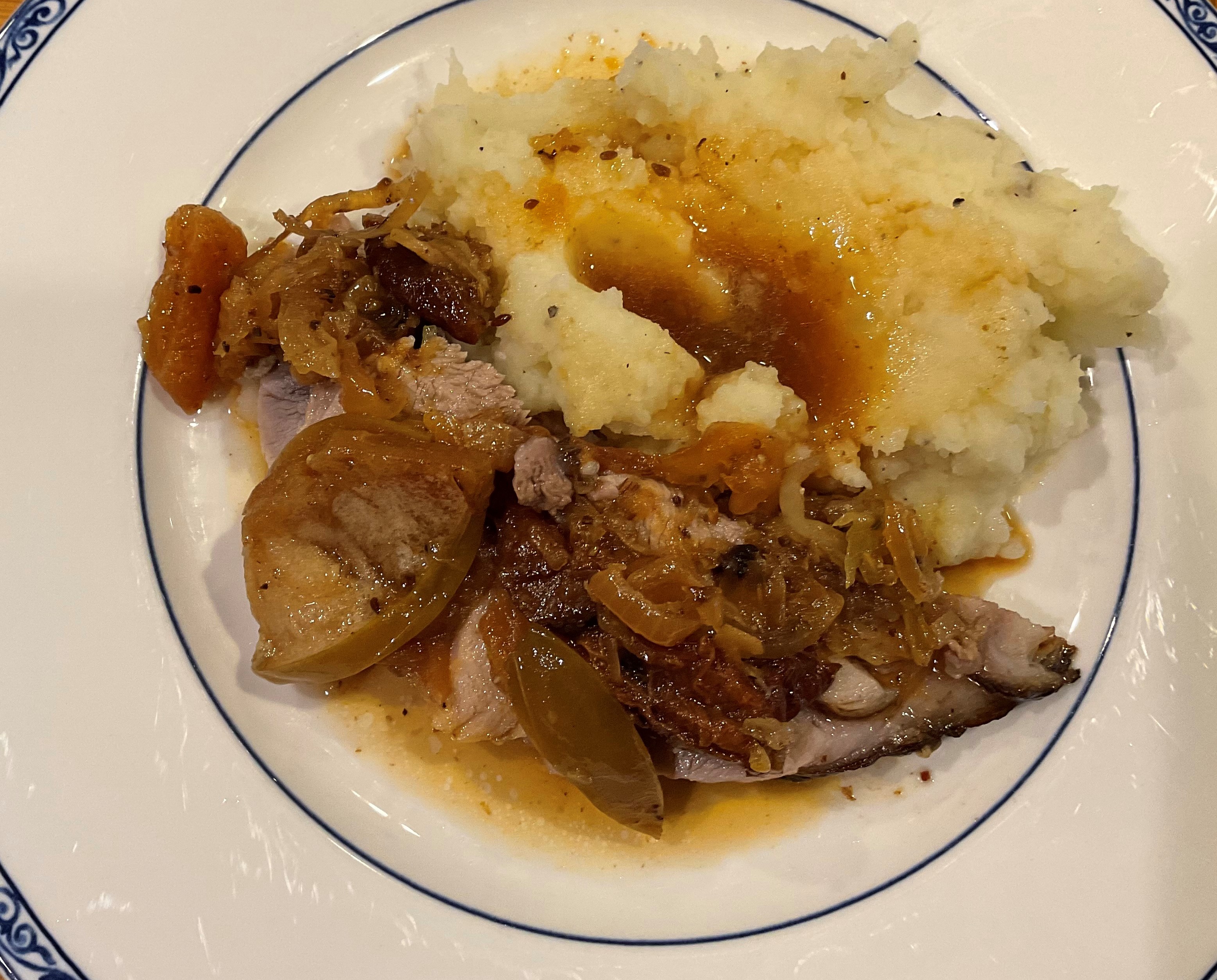 This is one of the favorite recipes which Olia Hercules has in her recent book Summer Kitchens: Recipes and Reminiscences from Every Corner of Ukraine. She strongly recommends using some of the roasted pork with its accompanying vegetables and fruit as the filling of buns called pyrizhky, which sound very much like kolaches. We served it with mashed potatoes and it was very good. This takes about 4 hours to cook and requires a few hours to marinade. It is best started the evening before you plan on eating it.
Spice Rub
2 tsp. sea salt
5 large cloves garlic, crushed
3 Tbs. Dijon mustard
3 Tbs. apple cider vinegar
¼ nutmeg, grated
1 tsp. honey
5.5 lb. pork roast (I used pork butt)
1 Tbs. olive oil
1 large onion, thickly sliced
1 lb. sauerkraut, drained
4 oz. pitted prunes, chopped
4 oz. dried apricot, thickly sliced
2 tsp. caraway seeds
2 tsp. coriander seeds
2 tsp. fennel seeds
1 lb. Granny Smith apples, cored and thinly sliced.
Salt and pepper to taste
In a small bowl mix together the spice rub ingredients. Coat the pork roast with the spice rub. Marinade up to two hours on the kitchen counter or cover and marinade overnight in the refrigerator.
Preheat the oven to 400 degrees. Line a roasting pan with heavy duty aluminum foil. Put a roasting rack in the pan and put in the pork roast, fat side up. Roast for 20 minutes at 400 degrees, and then reduce the temperature to 325 degrees and roast for another hour.
While the pork is roasting, prepare the rest of the ingredients.
In a large skillet heat the oil and saute the onion until translucent.
Toast the whole spices on a cookie sheet until fragrant, about 5 minutes, and then grind to a powder with a mortar and pestle.
Add the spices, sauerkraut, and dried fruit to the skillet with the onions and cook for about 5 minutes. Then stir in the apples and remove from the heat.
Put the pork and the rack on a large cookie sheet and put the onion/sauerkraut/fruit mixture at the bottom of the roasting pan and top with the pork. Tightly cover the roasting pan with aluminum foil and roast for another 2 hours, until the pork is very tender.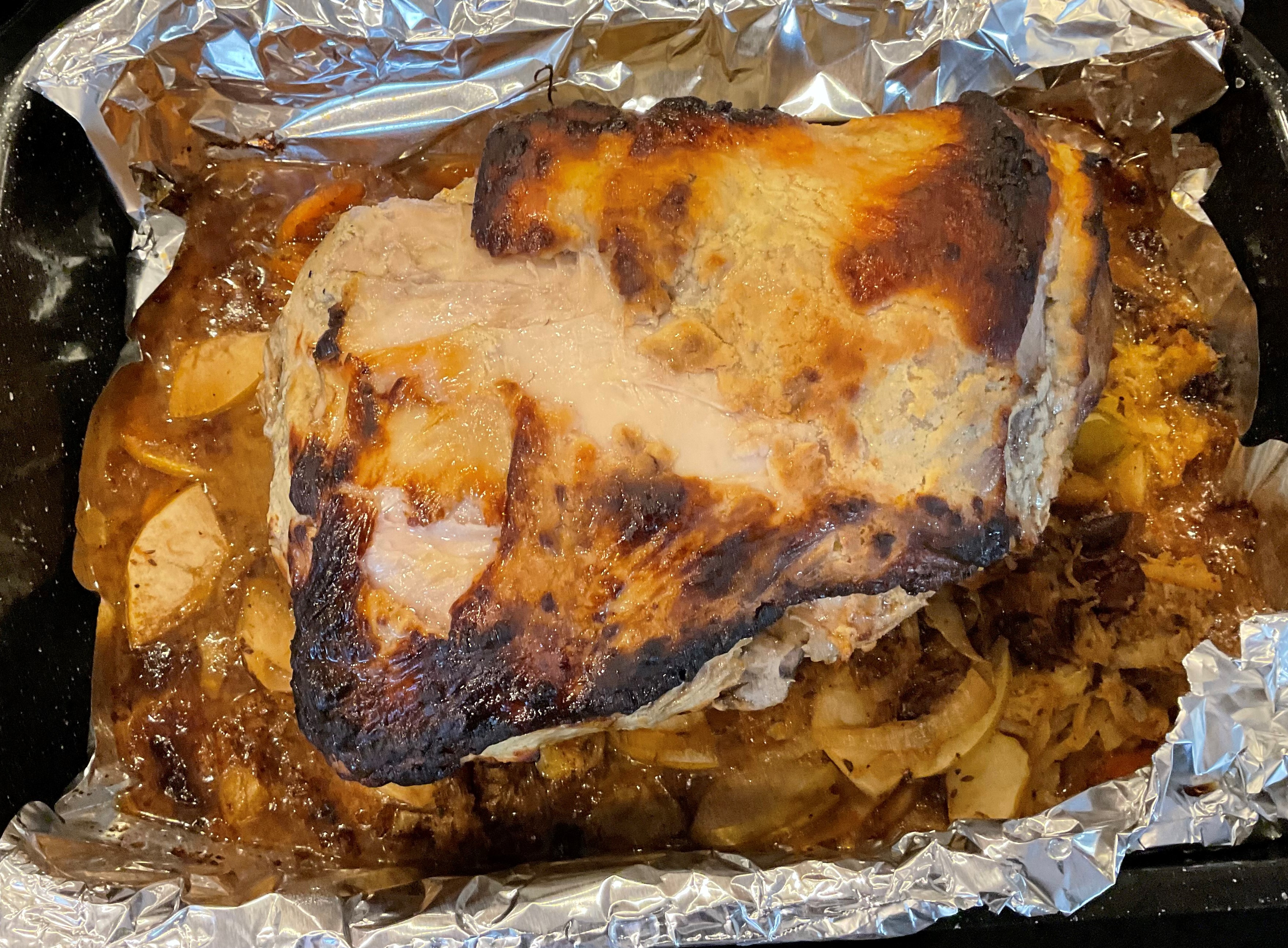 Let the pork rest covered for 15 minutes, and then slice or pull the meat.  Check the vegetables and fruit for seasoning and serve them with the pork.