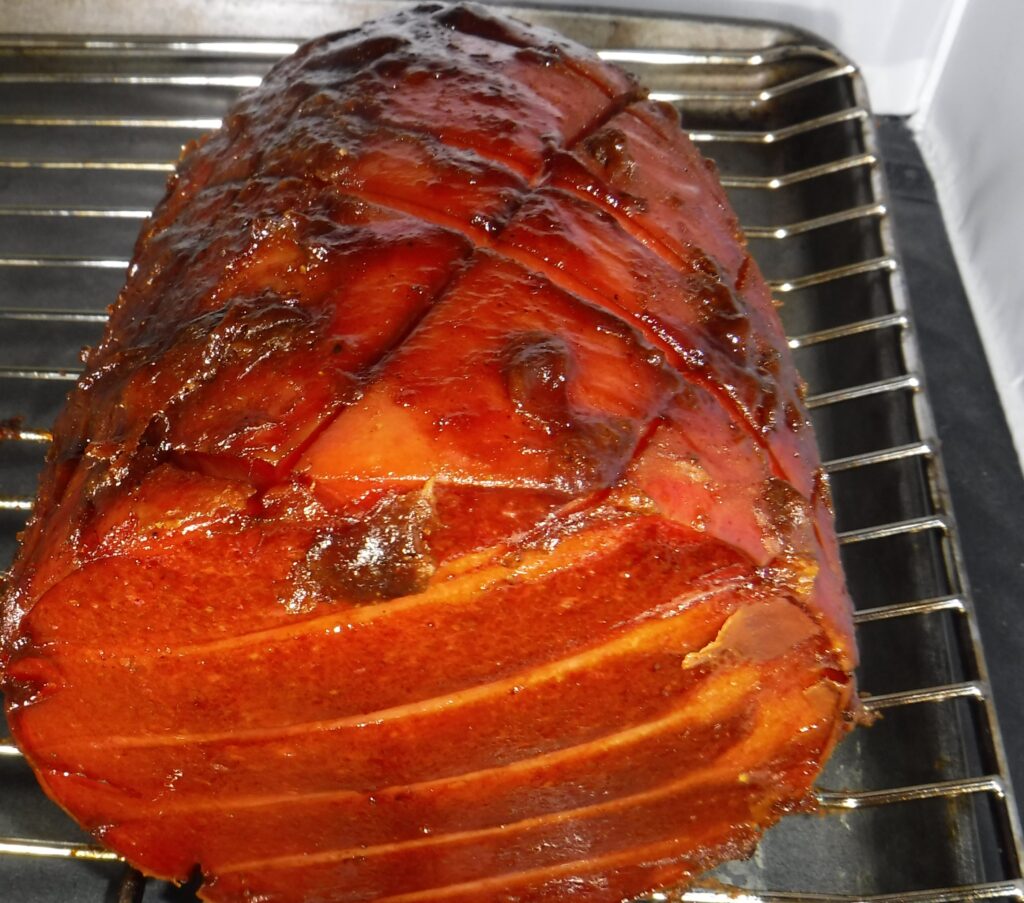 I read somewhere on line that smoked bologna was a popular form of barbeque in Oklahoma, so I decided to try it. I bought a chub (~3 lb. chunk) of good quality bologna (Boar's Head Garlic) and smoked it today. The process was very simple:
Bologna chub
¼ cup yellow mustard
2 Tbs. brown sugar
2 Tbs. spice rub
¼-1/2 cup barbeque sauce
Preheat the smoker to 225 degrees.
Mix together the brown sugar and spice rub.
Smear the chub with the mustard (to help the spice rub adhere) and then press in the spice rub. Smoke at 225 for about 3 hours, until the internal temperature is in the 140-145 range, adding new wood chips every 45 minutes. About 30 minutes before it is done, coat with the barbeque sauce.
Cut into chunks or slice as shown in the picture.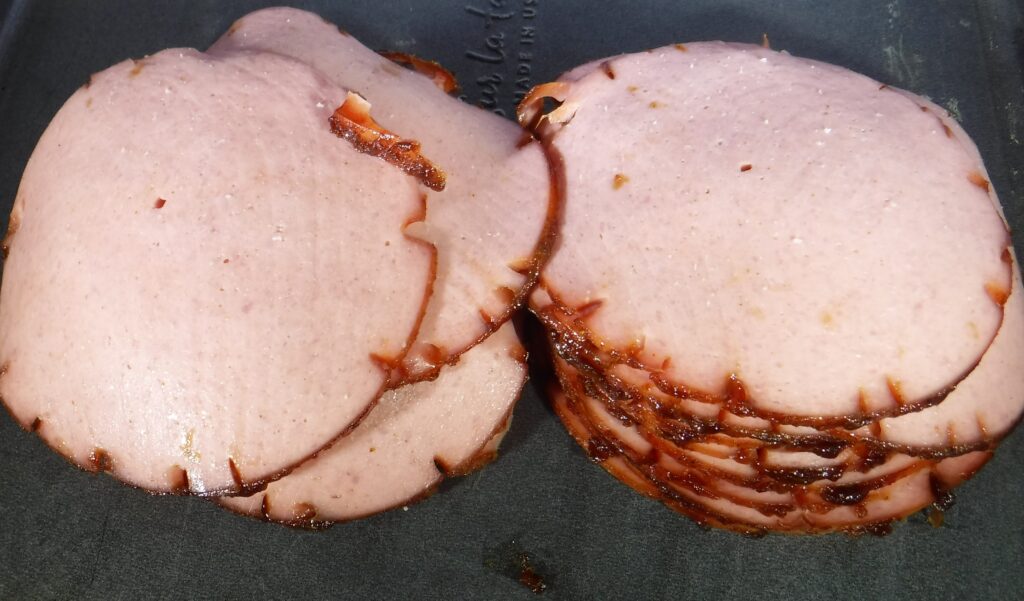 For lunch I had pieces on a barbeque pizza, and tonight we will have sandwiches with cole slaw.