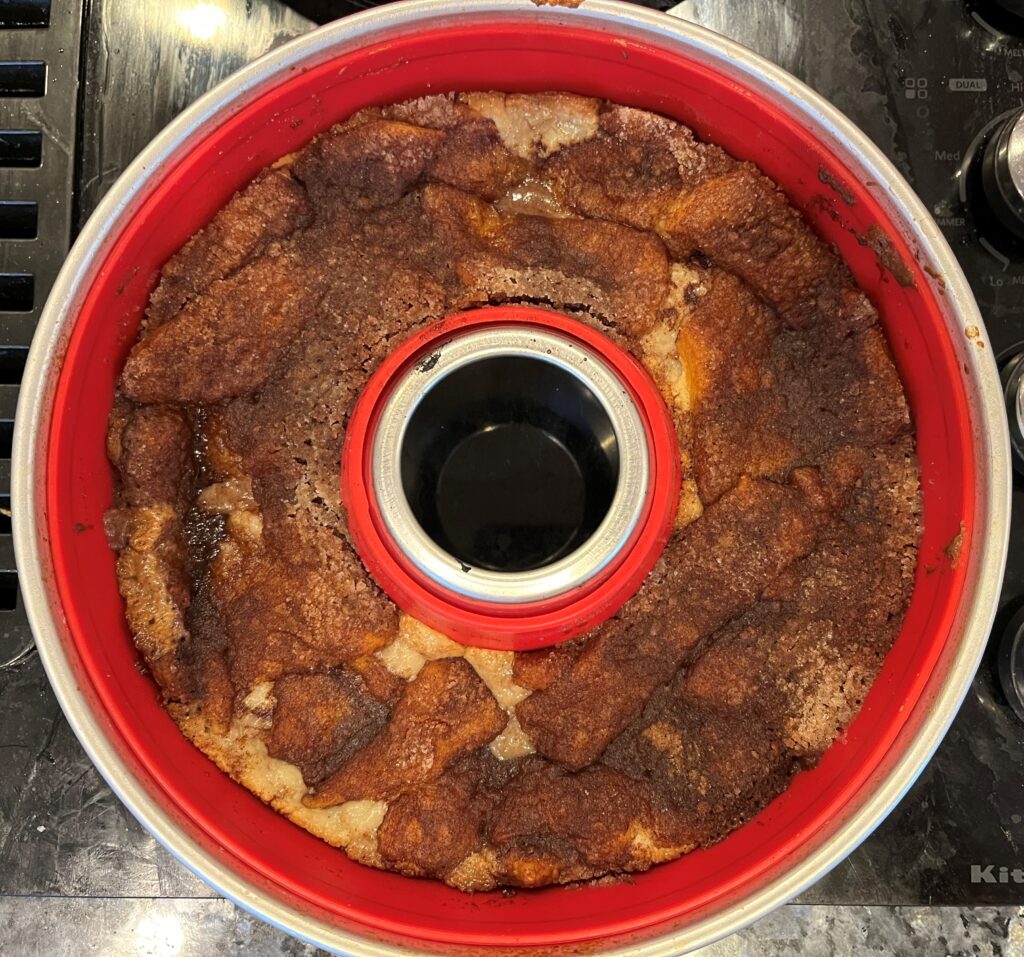 For this year's canoe trip, I have been trying to minimize fresh and perishable ingredients, even for the first day on the water. This recipe is a variation on Sopapilla Cheesecake in an Omnia Oven in which the packaged crescent rolls are replaced by biscuit dough made from Bisquick and powdered milk. The quantities below are for 9 servings.
1.5 cups Bisquick
3 T Nido milk powder
12 oz. cream cheese (or 8 oz. cream cheese + 4 oz. plain Laughing Cow)
1.5 cups sugar, divided
1.5 tsp. vanilla extract
1.5 Tbs. cinnamon
6 T salted butter
¾ cup water
At home make up the following baggies and labels.
Baggie 1: 3/4 cup of sugar and 1.5 tsp vanilla extract.
Baggie 2: 3/4 cup of sugar and 1.5 T cinnamon.
Baggie 3: 1 ½ cups Bisquick and 3 T milk powder
At camp, mix the cream cheese into the sugar mixture in Baggie No. 1. Add 3/4 cup water to Baggie # 3 with the Bisquick and milk powder and mix into a dough. Drop half the resulting dough by spoonful to line the bottom of the pan. Cover this first layer with an even layer of the cream cheese mixture. Drop spoonsful of the remaining dough to cover the pan. Pour melted butter on top of the second layer of dough. Sprinkle the top with the sugar – cinnamon mixture in Baggie #2.
Bake at a moderate temperature on the stove until done. In a home oven, this would be at 350 degrees for about 30 minutes. The thermometer on an Omnia oven is at the top and displays a lower temperature than what is experienced at the bottom of the pan. To avoid burning, target no more than 300 degrees on the thermometer and monitor the oven by smell to ensure that the bottom is not beginning to burn. In my home demonstration, I kept the thermometer in the low 200 range, it took about an hour to cook, and it was cooked perfectly, with no burning on the bottom.