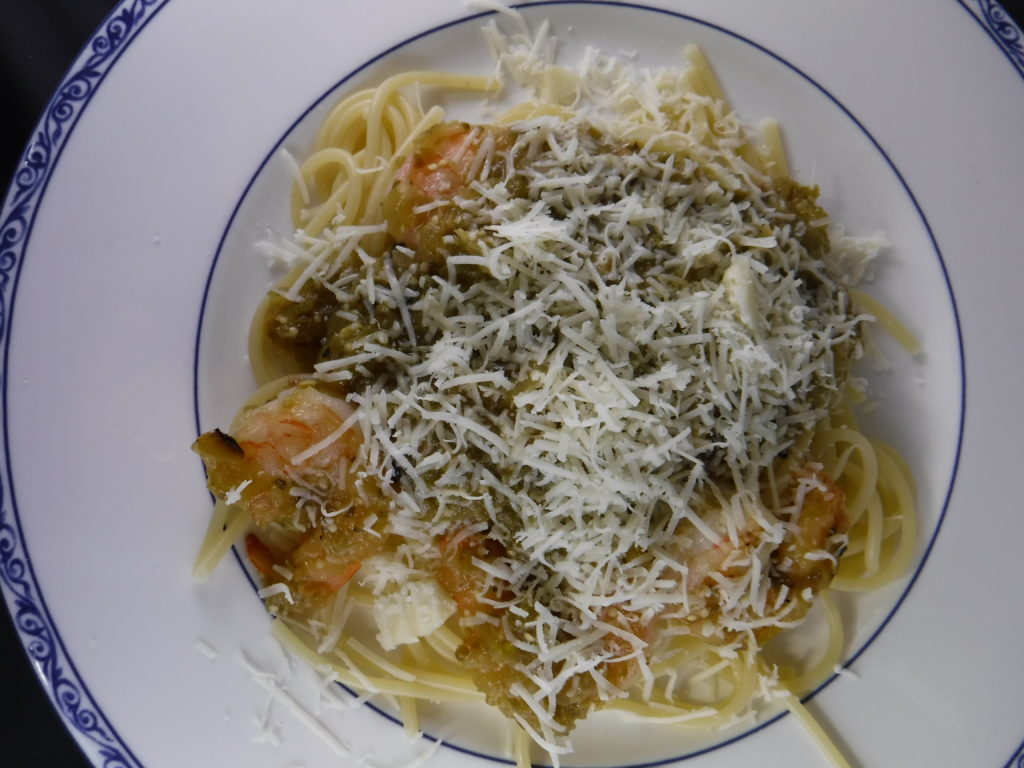 I had some leftover Charred Salsa Verde and thought it would go well with sautéed shrimp and spaghetti, and I was right.  It was sufficiently good that I made a second batch of the salsa just to eat this way.  Here is how I made two servings.  This would make a good, quick midweek dinner.
2 Tbs. olive oil
3 cloves garlic, chopped
8 oz. shrimp, peeled, deveined, and patted dry with paper towels.
1 cup Charred Salsa Verde
4 oz. spaghetti
Grated Asiago cheese
Cook the spaghetti.  While it is cooking, saute the garlic in the olive oil for a couple of minutes.  Add the shrimp and cook until it is opaque.  Add the salsa to the pan and heat through.  Divide the cooked spaghetti over two plates, divide the shrimp, and then divide the salsa.  Add grated cheese to taste and enjoy.