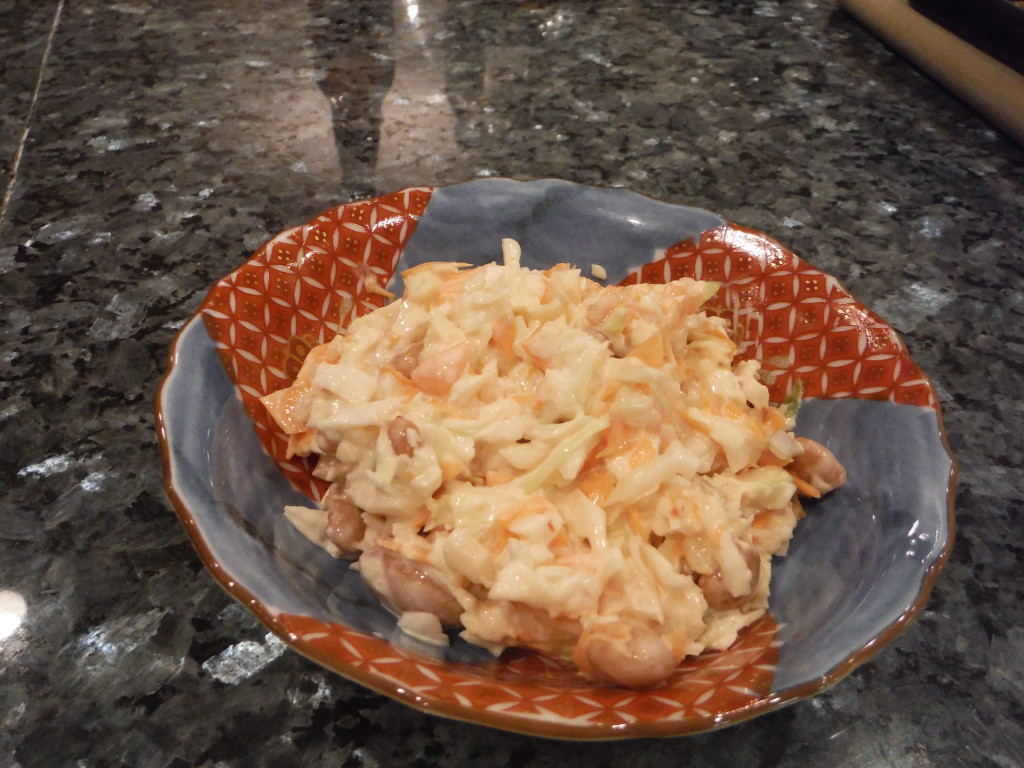 This spicy, high fiber, and reduced fat version of coleslaw has been popular at Texas pot luck suppers.
 2 cups   cooked pinto beans
3-1/2 cups shredded cabbage
1 cup thin curls of carrots (from using a vegetable peeler – roughly 1 large carrot)
½ cup chopped onion
½ cup plain yogurt
½ cup mayonnaise
¼ cup salsa (hot, medium or mild depending on your chili tolerance)
Freshly ground pepper to taste
Sriracha or other chili sauce to taste (optional)
 At least two hours before serving, mix together the vegetables.  Mix together the yogurt, mayonnaise, and salsa, and add to the vegetables.  Toss until well coated.  Taste and adjust seasoning.  Thai chili sauce (SriRacha sauce) is a convenient way to add additional zip to the slaw if needed.