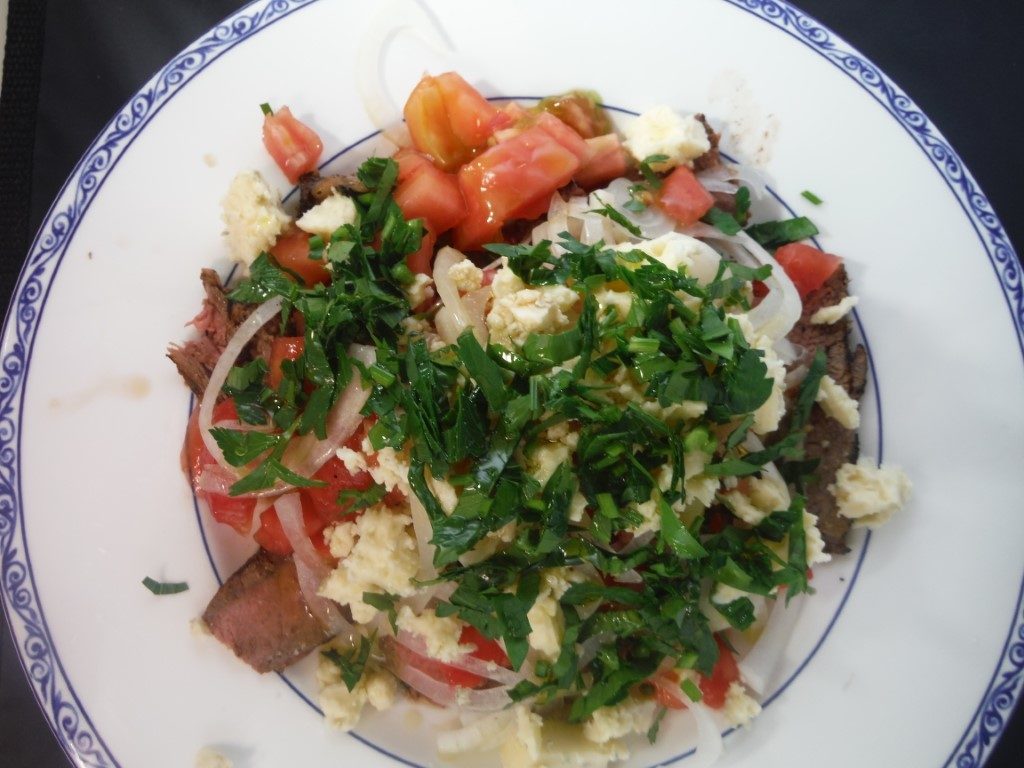 This no-recipe recipe is adapted from an article in the New York Times.  The idea is to turn a steakhouse classic combination into a summer salad (although with cherry tomatoes the same idea should work during the winter).
Steak
Beefsteak tomatoes (in season.  Alternatively cherry tomatoes out of season)
Blue cheese
Onion
Parsley
Sherry Vinegar
Extra Virgin Olive Oil
Salt and Pepper to taste
Crusty bread
Grill the steak.  Allow it to rest on a platter and then thinly slice it.  Dice the tomatoes.  Thinly slice the onions.  Chop the parsley.
On each plate add the sliced steak, tomatoes, onions, and parsley.  Add some crumbled blue cheese.  Add oil and vinegar to taste.  (Start with 1 tsp. of vinegar and 1 Tbs. of oil.)  Add any meat juices from the platter.  Add salt and pepper to taste.  Enjoy with a good red wine and some crusty bread.