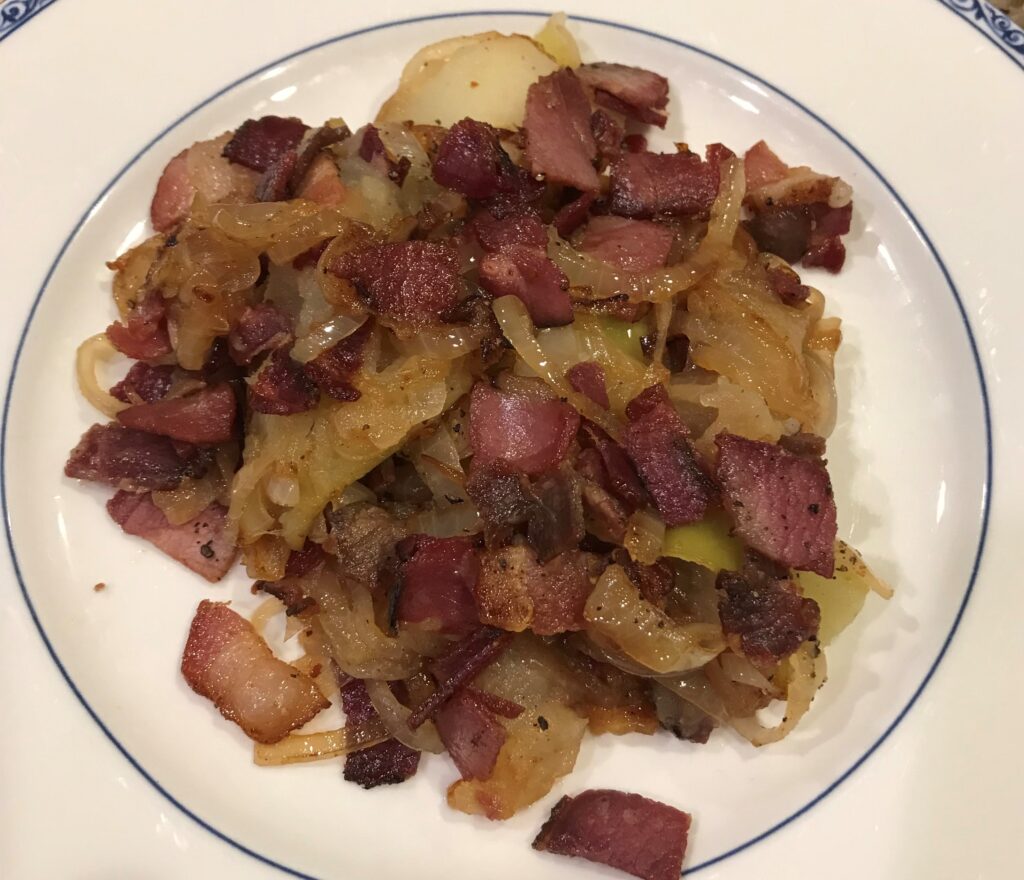 This is a Swedish supper dish which we have made several times over the years. This version is adapted from one of our oldest cookbooks, The Time-Life International Cookbook. This makes 2 servings and takes less than 30 minutes and is made from pantry ingredients.
1-2 Tbs. butter
8 oz. lean bacon (such as Canadian bacon or Cottage Bacon )
1 large onion, cut into rings
1 large cooking apple, seeded and cut into chunks
Black pepper
Melt a tablespoon of butter in a large skillet and cook the lean bacon until moderately crispy. Remove the bacon to a plate with a slotted spoon, leaving the fat in the pan. Sauté the onions until soft and golden, about 6 minutes, adding more fat if necessary. Add the apple chunks and cover and cook until soft, stirring occasionally. Add back the cooked bacon, stir to mix and cook until heated through. Grind black pepper liberally over the skillet and serve.