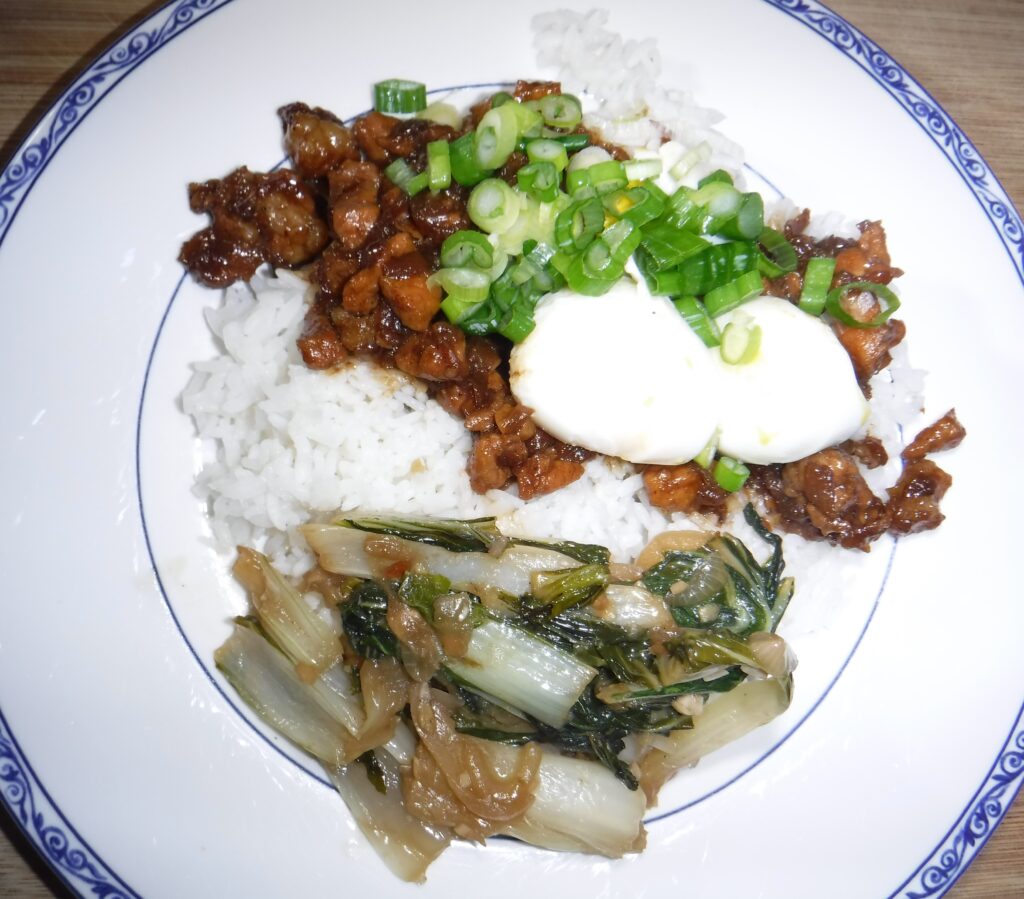 This is an adaptation of a recipe from Milk Street. I served it with bok choi sautéed with onion, garlic, ginger, and oyster sauce. I also served it with soft-boiled eggs (steamed 7 minutes and then chilled in ice water to stop them from cooking further, and warmed for serving). This made 6 servings and was very tasty.
Carol was unimpressed by the ground pork at Wegman's, so this was actually made from pork chops which were cut into small pieces.
1.5 lbs. ground pork
1 cup low sodium soy sauce, divided
¼ cup vegetable oil
12 oz. shallots, halved and thinly sliced
10 medium cloves garlic, minced
1.25 cups rice wine or dry sherry (I used sake)
1/3 cup packed dark brown sugar
2 Tbs. five-spice powder
1 Tbs. unseasoned rice vinegar
3 scallions, thinly sliced for garnish
6 soft boiled eggs, optional
Soy sauce to taste, optional
Mix together the pork with ¼ cup of the reduced sodium soy sauce.
In a large pot, heat the vegetable oil, and then saute the shallots until browned, 15-20 minutes, stirring occasionally. Add the garlic and saute until fragrant, about a minute. Add the rest of the soy sauce, the rice wine, brown sugar, and five-spice powder. Cook, stirring, until the mixture has been reduced to a syrup, and a spoon leaves a clear trail. Add the pork and break it into small pieces. Cook until no longer pink, stirring occasionally. Add the rice vinegar and check for seasoning. (I did not think it needed any more seasoning.) Serve on hot rice with a warmed soft-boiled egg and sliced scallions.