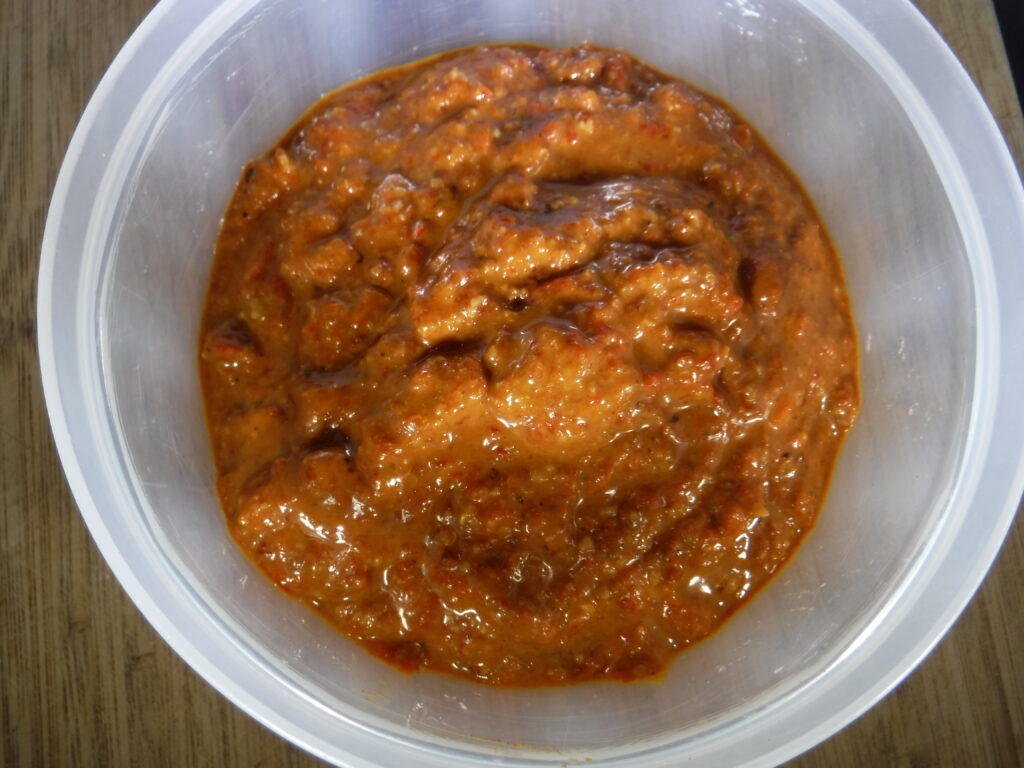 This classic Middle Eastern dip can be made in a variety of ways with a wide range of spiciness. This version is based on Israeli Soul by Michael Solomonov and Steven Cook and is not spicy. It added some good variety to a set of dips to accompany Grilled Flatbread.
1 cup walnuts
4 roasted red bell peppers
2 Tbs. paprika
2 Tbs. pomegranate molasses
3 Tbs. olive oil
2 Tbs. lemon juice
1 tsp. kosher salt
Toast the walnuts in a 350 degree oven for 5-7 minutes, and then cool.
Combine the walnuts, peppers, paprika, and pomegranate molasses in the bowl of a food processor until the mixture is fairly smooth. Add some olive oil, lemon juice, and salt to taste. The amounts I used are included in the recipe above.