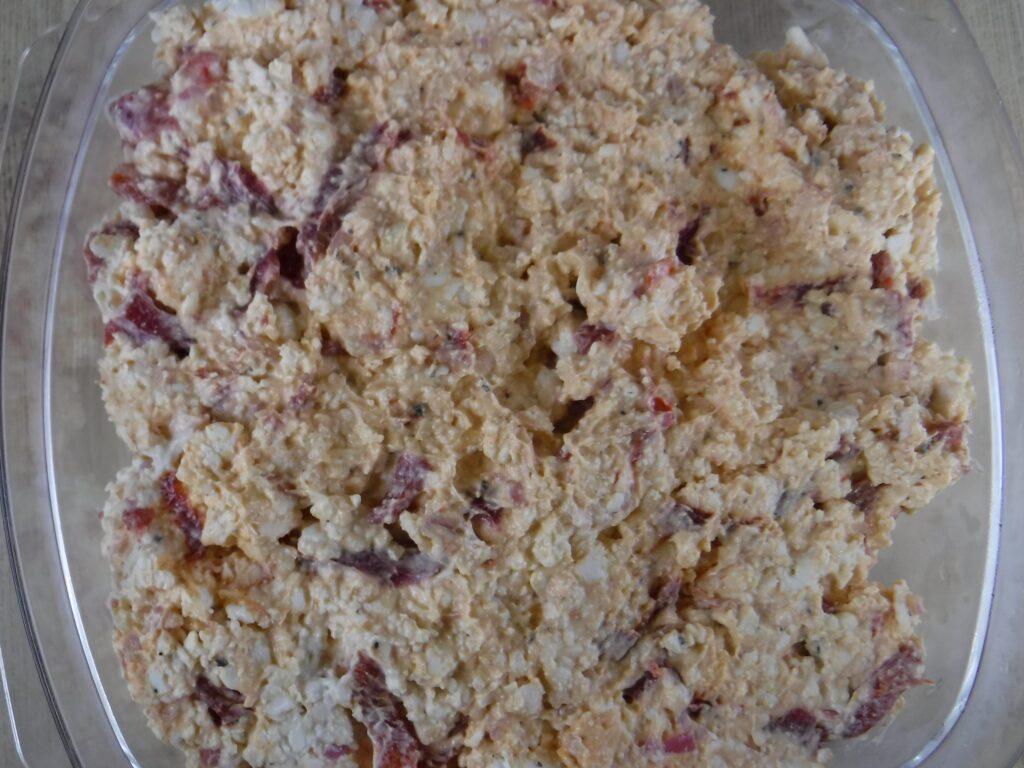 Pimento Cheese is a Southern classic. This version is taken from Southern Living in November 2019 and used Farmhouse Cheddar – First Try , which was rather crumbly and thus quite suitable for a cheese spread. This was quite tasty, but more saucy than I expected. The next time I would start with less mayonnaise and add more if needed.
8 oz. shredded or coarsely grated cheddar cheese
½ cup chopped pimentos from a jar, well drained and dried with paper towels
1 Tbs. whole grain mustard
1 medium garlic clove, finely chopped
1/2 shallot, finely chopped
½ Tbs. Worcestershire sauce
1/4 tsp. SriRacha sauce
1/3 – ½ cup mayonnaise (I used 1/3 cup)
Salt, pepper, cayenne to taste.
Mix together the ingredients through the mayonnaise and chill for at least an hour. Check seasoning and to see if more mayonnaise is needed. Serve with crackers or a good bread.