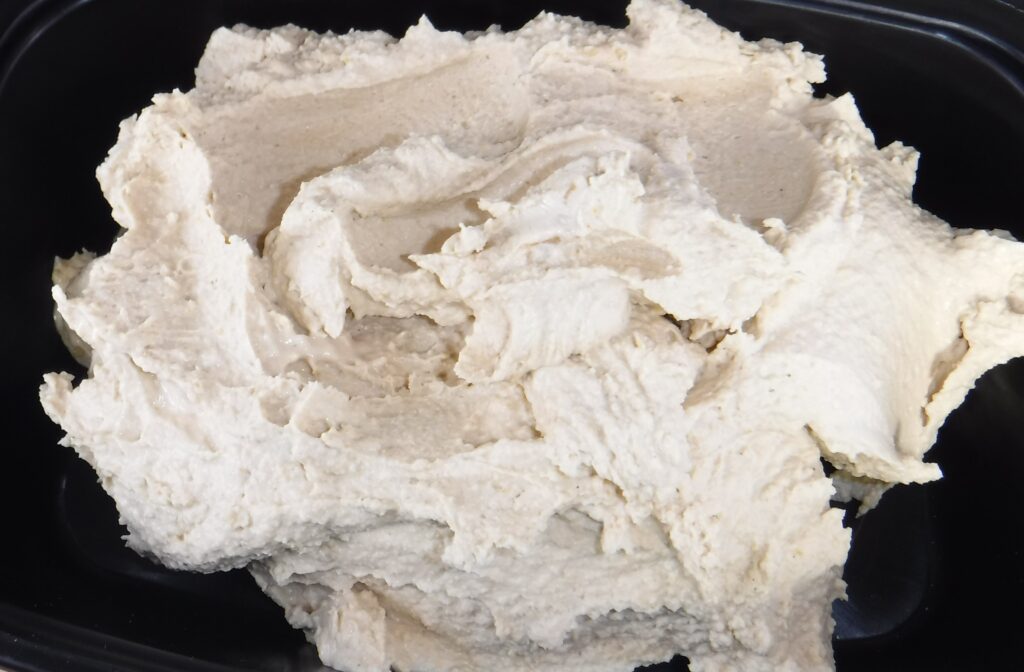 This is an adaptation of a very quick hummus recipe in Michael Solomonov's book Israeli Soul. In practice it did take longer than 5 minutes, but it was still very quick. I cut back the amount of tahini in the original recipe since I just could not bring myself to use a full 16 oz., which seemed too rich. With 10 oz. I think it was still plenty rich.
¼ clove garlic
1-1/2 lemons, juiced
2 tsp. kosher salt
1 tsp. ground cumin
10 oz. tahini, well mixed
1 cup ice water
2 (15 oz.) cans of chickpeas, drained and rinsed
In the bowl of the food processor, drop the ¼ garlic clove with the blade running. Stop the blade. Add the lemon juice, salt, and cumin. Then add the tahini. Process for about a minute until the mixture looks like peanut butter. With the motor running, slowly add the ice water, and process until it looks creamy. Stop the blade and add the chickpeas. Process for about 3 minutes until very smooth, stopping the blade occasionally to scrape down the sides of the bowl.
Check for seasoning and serve.