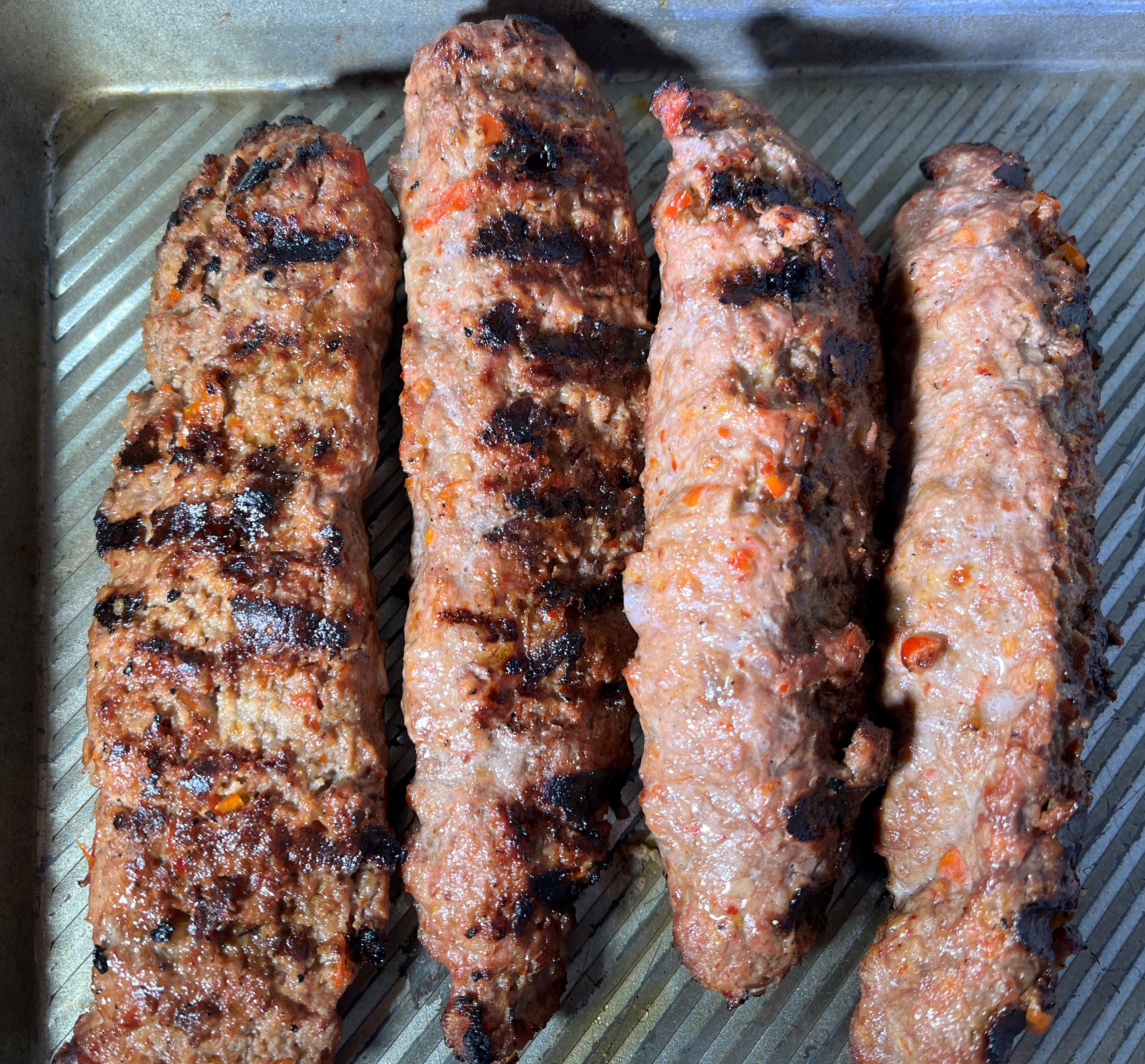 A popular Turkish kebab is made from ground lamb. This version is based on a recipe in Turkish Delights. I found that it did not stick together well on our Turkish skewers, so I grilled it with out them. It had a tendency to stick to the grill. Possibly I should have chopped it more finely in the food processor or allowed it to rest longer. In any event, it was tasty. This will make 4 servings.
1 lb. ground lamb
0.5 large onion, peeled and coarsely chopped
0.5 red bell pepper, seeded and coarsely chopped
2 tsp. Aleppo pepper flakes
1 tsp. salt.
2 Tbs. olive oil
In the food processor, finely chop the onion and bell pepper. Drain in a colander before returning to the bowl of the food processor. Add the pepper flakes and salt, and blend together. Add the lamb and process the mixture until the lamb is finely chopped and is well mixed with the other ingredients. Allow to rest covered in the refrigerator for at least 30 minutes. (I suspect that a longer rest will be better.
Form into 4 long cylinders and rub with the olive oil. Grill until cooked through, about 4 minutes to a side.