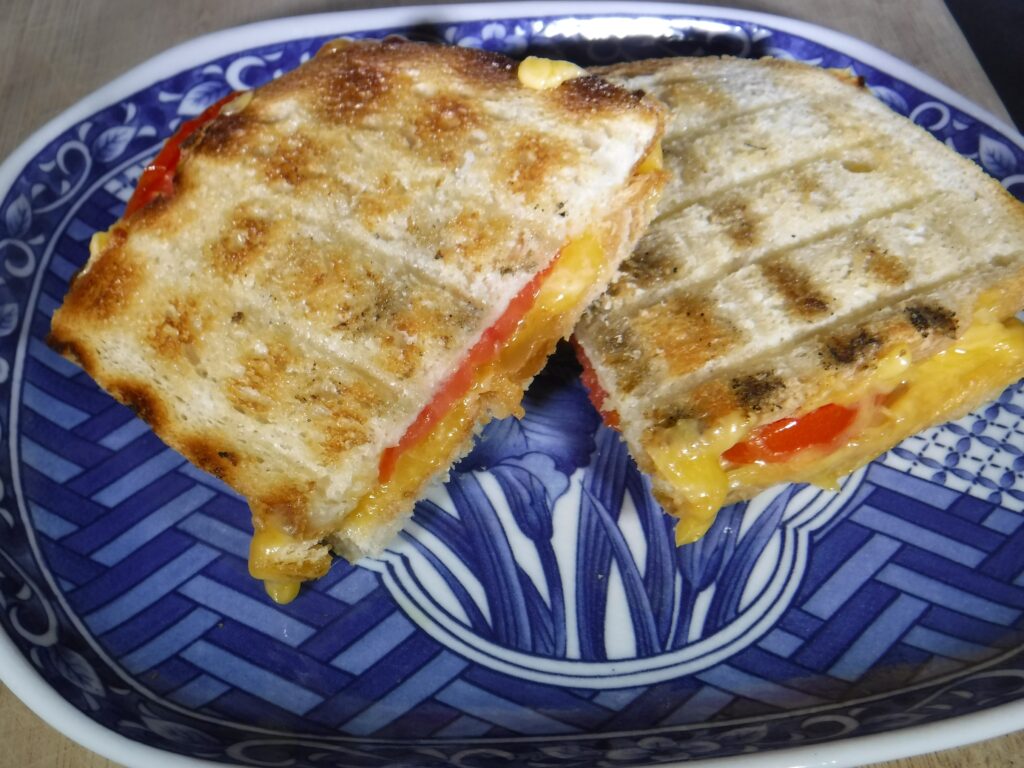 Braibroodjies are cheese sandwiches which are grilled (braaied) in South Africa. This version made a nice lunch today, and is an adaptation from Jan Braai's cookbook Braai: The South African Barbecue Book.
Good white sandwich bread (I used a sourdough)
Butter
Chutney (South African chutney is made with apricots vs. mangoes, but I only had mango chutney available)
Cheddar cheese slices (2 per sandwich)
Tomato slices (2 per sandwich)
Sliced onion
Salt and pepper
For each sandwich:
Butter one side of each slice of sandwich bread. These will go on the outside.
Smear a layer of chutney on the inside of one of the slices. Layer on top of the chutney the cheese, tomatoes, and onion. Sprinkle with salt and pepper. Top with the other slice of bread with the butter side out.
Start the barbeque grill. Toast the sandwiches in a hinged basket flipping them frequently over moderate heat. The objective is to have the outside toasted, the cheese melted and the tomato and onion cooked. If the heat is too high, the outside will be done before the inside is ready.
Serve immediately.