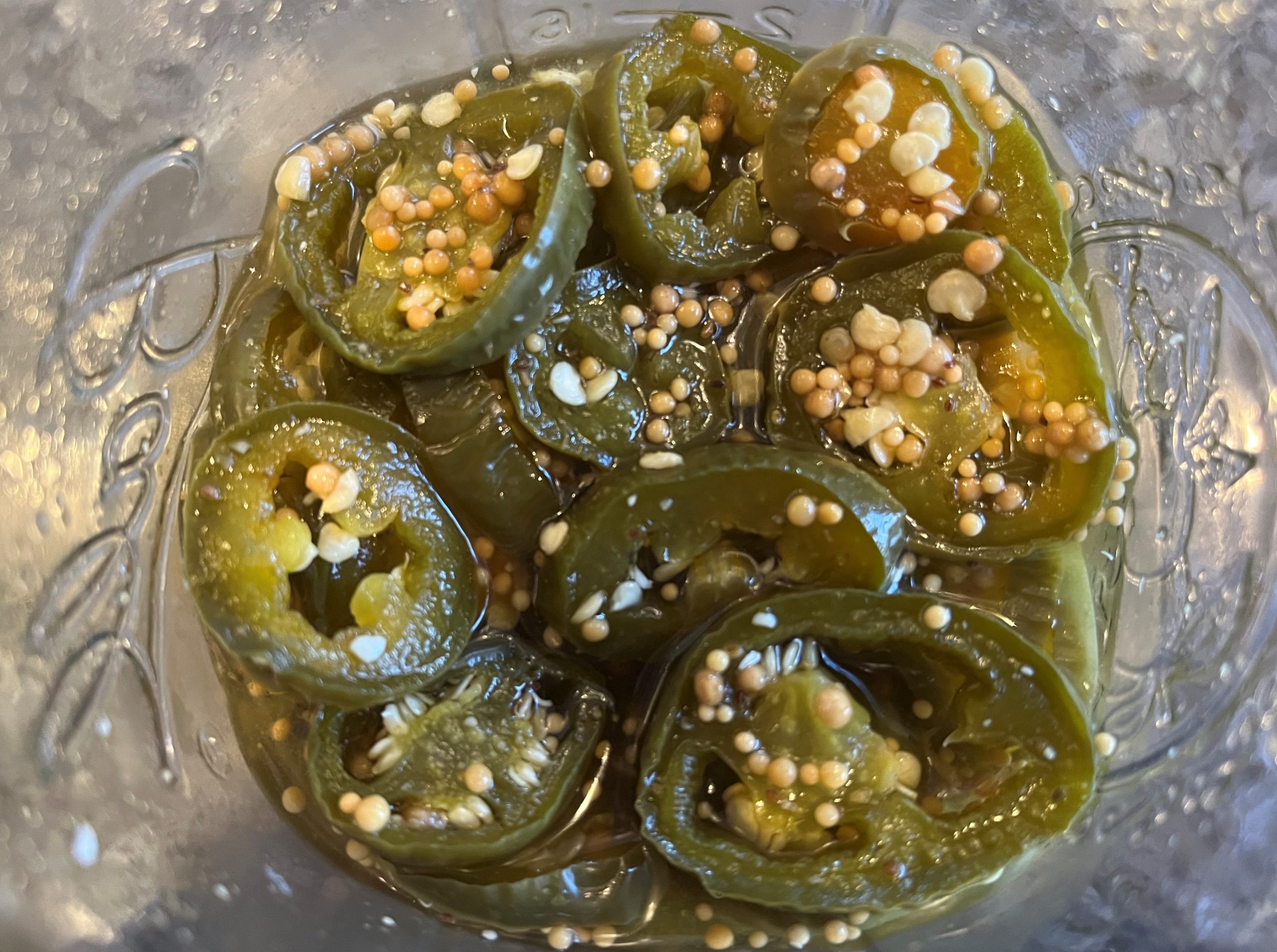 I recently saw an article on "Cowboy Candy", which referred to sweet pickled jalapenos. That inspired me to make a batch of pickled jalapenos follow the recipe for Bread and Butter Pickles . They turned out well.
1 lb. jalapenos, cut into ¼ inch slices
2 Tbs. salt
½ cup sugar
½ cup white vinegar
1 Tbs. mustard seeds
1 tsp. ground coriander seeds
¼ tsp. turmeric
¼ tsp. celery seed
Put the cut jalapenos in a large non-reactive bowl and mix with the salt. Cover with ice cubes and leave it on the counter for 2 hours at room temperature. Drain the jalapenos.
Put the sugar, vinegar, and spices in a small saucepan and bring to a boil. Add the jalapenos and bring back to a boil, and then remove the pan from the heat and let it cool to room temperature. Put the pickled jalapenos in a jar and store them in the refrigerator.