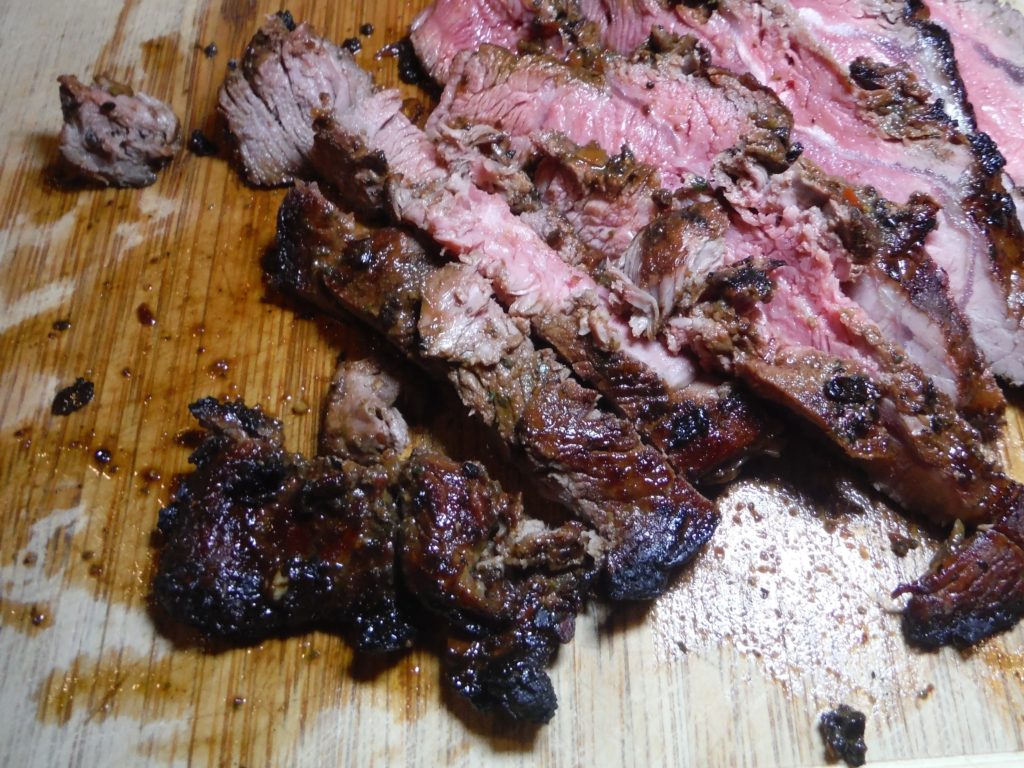 This carne asada makes a great filling for flour tortillas. I need to make it more often. This version is adapted from an article in Serious Eats
3 whole dried ancho chilies, stems and seeds removed
3 whole dried guajillo chilies, stems and seeds removed
2 whole chipotle chilies adobo
¾ cup orange juice
2 Tbs. fresh lime juice
2 Tbs. extra virgin olive oil
2 Tbs. soy sauce
2 Tbs. fish sauce
6 cloves garlic
1 small bunch of cilantro, leaves and tender stems only, divided
1 Tbs. whole cumin seed, toasted and ground
1 tsp whole coriander seed, toasted and ground
2 Tbs. dark brown sugar
Kosher salt
2 lbs. skirt or hanger steaks
Flour tortillas
Assorted garnishes, such as diced onions, limes, cilantro, avocado
Microwave the ancho and guajillo chilies about 10-20 seconds until pliable and toasty-smelling. Add to the jar of a blender with the other marinade ingredients. Blend until a smooth paste is formed. Season to taste with the kosher salt. Divide in half. Put half in a ziplock baggie and the other half in a bowl in sealed container in the refrigerator as a salsa for the finished tacos. (I did not add any salt to the salsa, but the original recipe called for it being made fairly salty with 2 tsp. of kosher salt. Place the steak in the baggie with the marinade, squeeze all the air out and refrigerate for at least 3 or over night.
Heat the grill. Remove the steak from the ziplock baggie, and dry with paper towels. Grill until well charred on the outside and medium on the inside.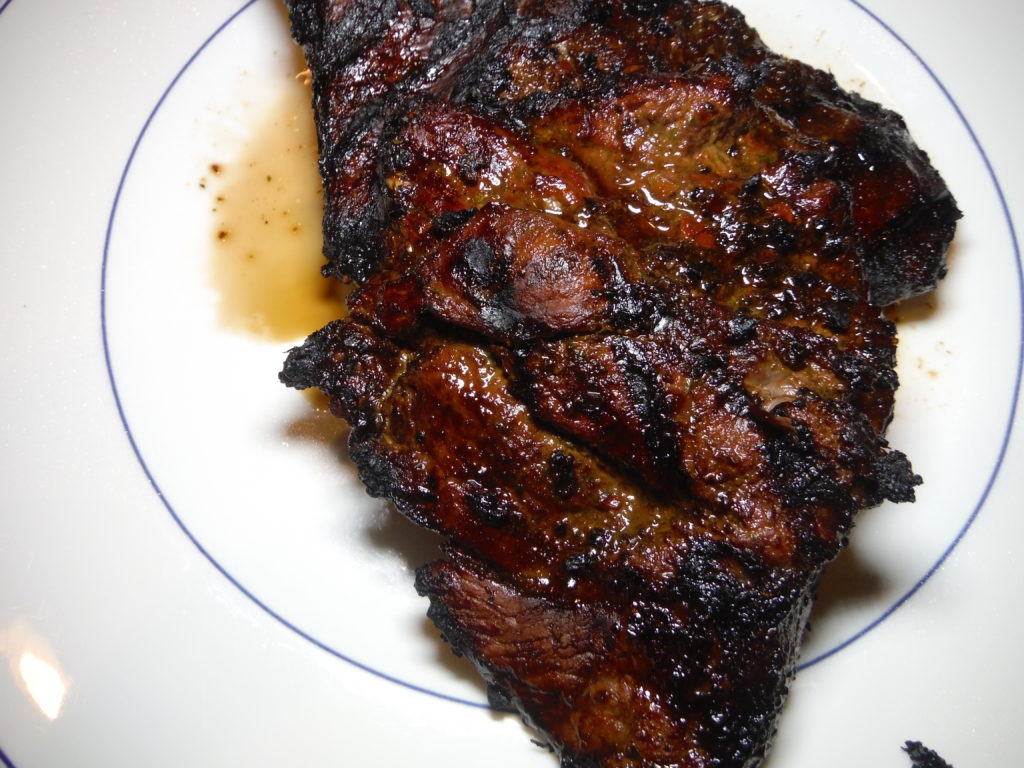 Allow to rest 5 minutes before cutting into slices for the tacos. Serve in flour tortillas with the reserved salsa and the garnishes.