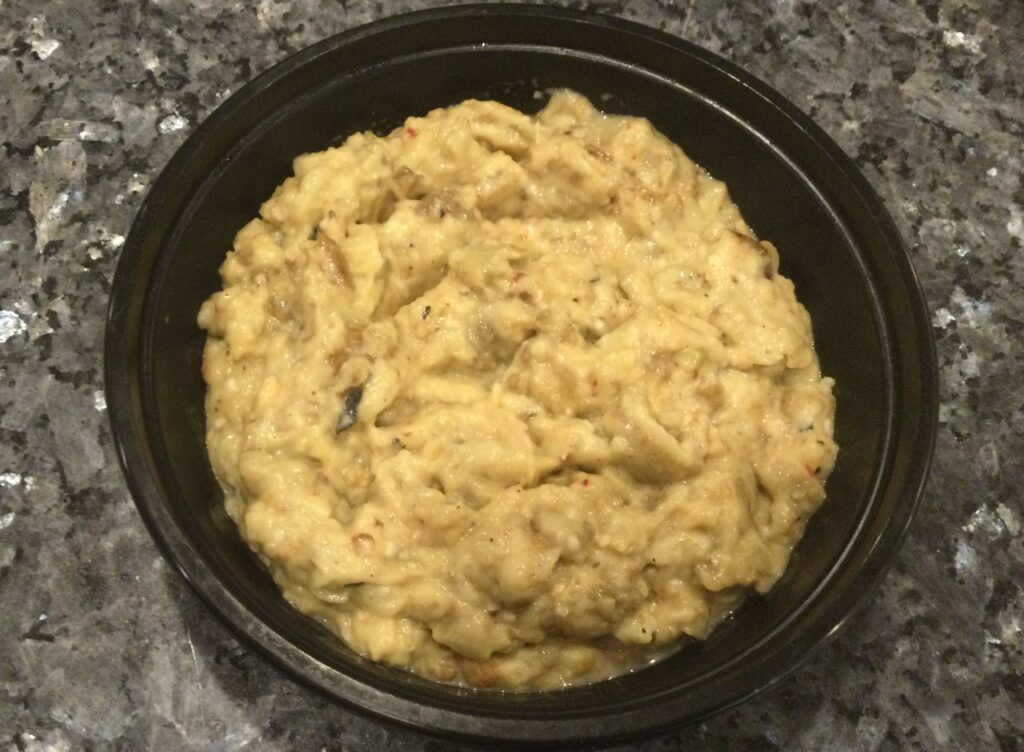 There are a number of different ways to use charred eggplant in a dip besides the well-known dish with tahini ( Baba Ghanoush ) .  This version is adapted from an Israeli cookbook Shuk, and uses mayonnaise.  It is a popular dish in Israel and is quite tasty.  I had some Two-Minute Aioli on hand, which I used as an upgrade from ordinary mayonnaise.  The quantities below used the pulp from about 1.5 medium Italian eggplants.  Ratio up or down the other ingredients depending on how much pulp you have.
I charred the eggplants on my gas grill on the highest possible setting, and then allowed them to fully cool before scraping out the pulp and chopping it.
340 g. charred eggplant pulp, chopped
2-3 Tbs. mayonnaise (or Aioli)
2 garlic cloves, finely chopped
2 Tbs. fresh lemon juice
Drizzle of honey
Salt and pepper to taste.
Mix the ingredients together in a large bowl. Season to taste.