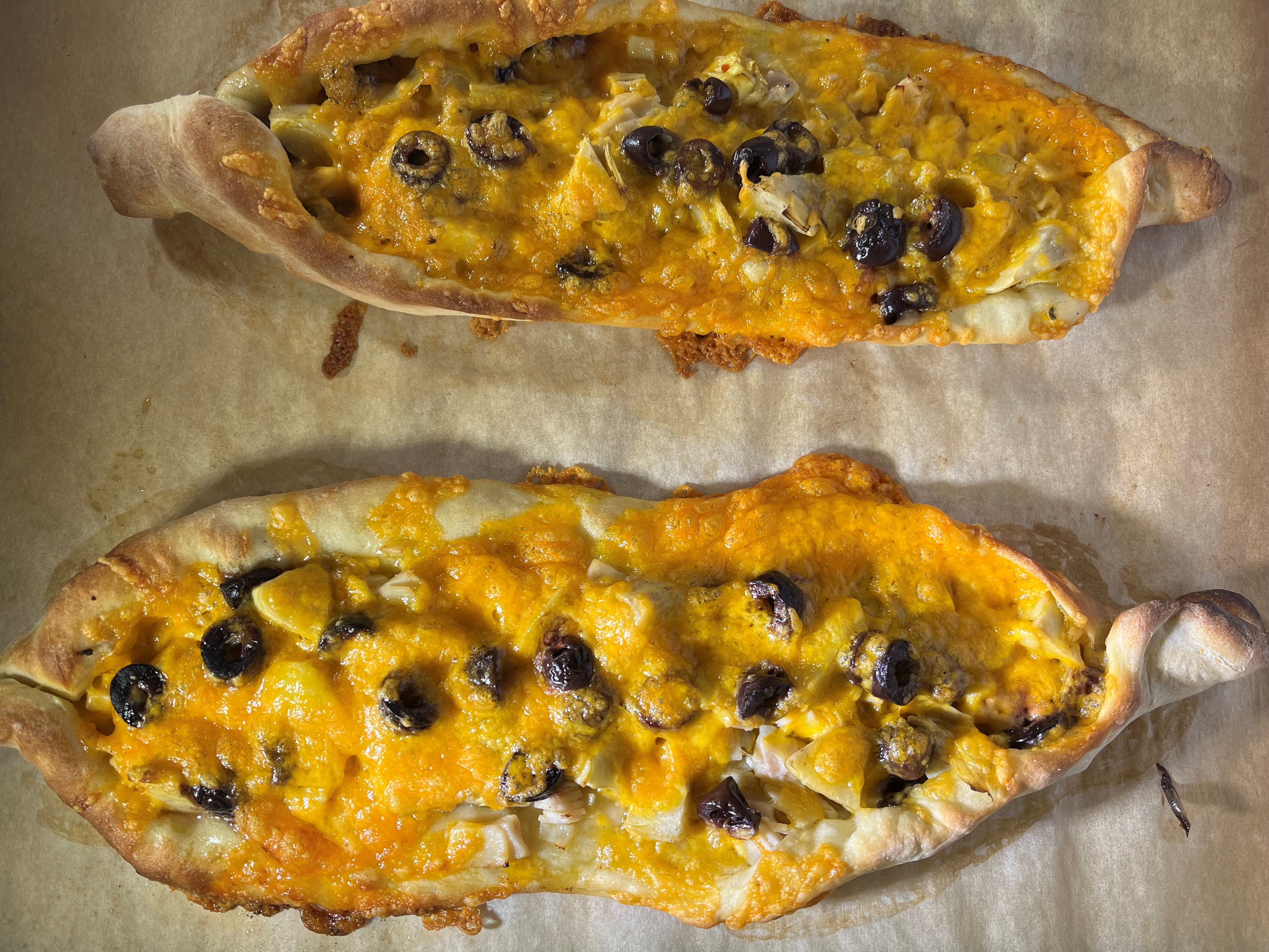 Looking through my Turkish cookbooks, I spotted a pide which included artichokes in Turkish Delight. Since Carol likes artichokes, I decided to try it, and it was a winner. It made a nice dinner with a salad. The amounts below are for 2 servings:
½ recipe of Pide Dough
3.5 oz. cooked chicken, shredded or finely chopped (I used sliced deli roast chicken)
3.5 oz. artichoke hearts in oil, drained and cut into smaller pieces
1/3 cup sliced kalamata olives
1.5 cups grated cheddar cheese
Preheat the oven to 475 degrees with a baking stone or steel.
Cut the dough into 4 pieces. Roll each piece into an oval about 6 inches wide and about 16 inches long. (When I did this, there was enough oil on the dough to allow me to roll it out without needing to flour the top and bottom surfaces.) Place the rolled out dough on a silicon baking mat or sheet of baking parchment. Put the filling on the dough avoiding the edges. First add the chicken and artichoke hearts. Then top with the olives and cheese. Last twist the two ends together and roll in the sides to give it a boat shape. Bake for about 10-12 minutes until the dough is golden and the filling is melted. Serve immediately.