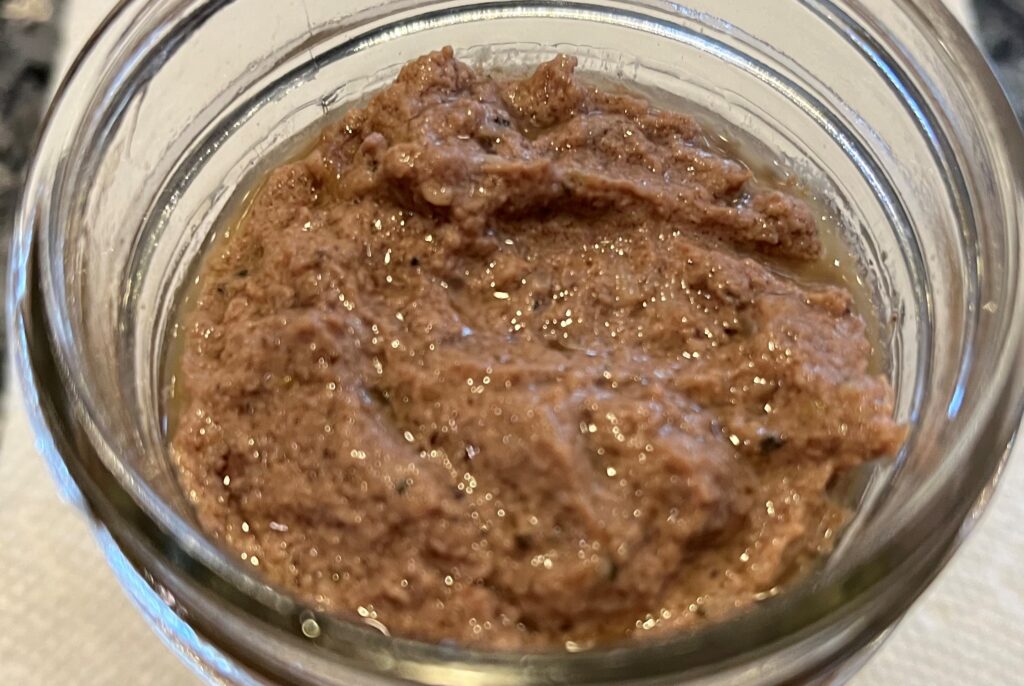 I roasted 2 turkeys for Thanksgiving, and in true peasant style, did not want to waste any part of the turkeys. Thus I turned the livers into paté in the same way that I previously made duck liver paté, which was based on a recipe in The Essential Pepin.
2 turkey livers (~5 oz. total), each cut into 4 pieces
6 Tbs. rendered turkey fat (From skimming turkey stock
2 cloves garlic, coarsely chopped
1 large shallot, peeled and coarsely chopped
¼ tsp. herbes de province
1-1/2 tsp. brandy
¼ tsp. salt
¼ tsp. black pepper
Red onion for garnish, optional
Heat the turkey fat in a large skillet. Cook the shallots over medium heat for about a minute. Add the garlic, liver, and herbes de Province and cook another two minutes or so, stirring occasionally. The livers should be cooked, but not overcooked. Add the brandy, salt and pepper.
Transfer the mixture to a blender and blend until smooth. Cool to room temperature. Check the seasoning and then cover and chill in the refrigerator. Serve with good bread.