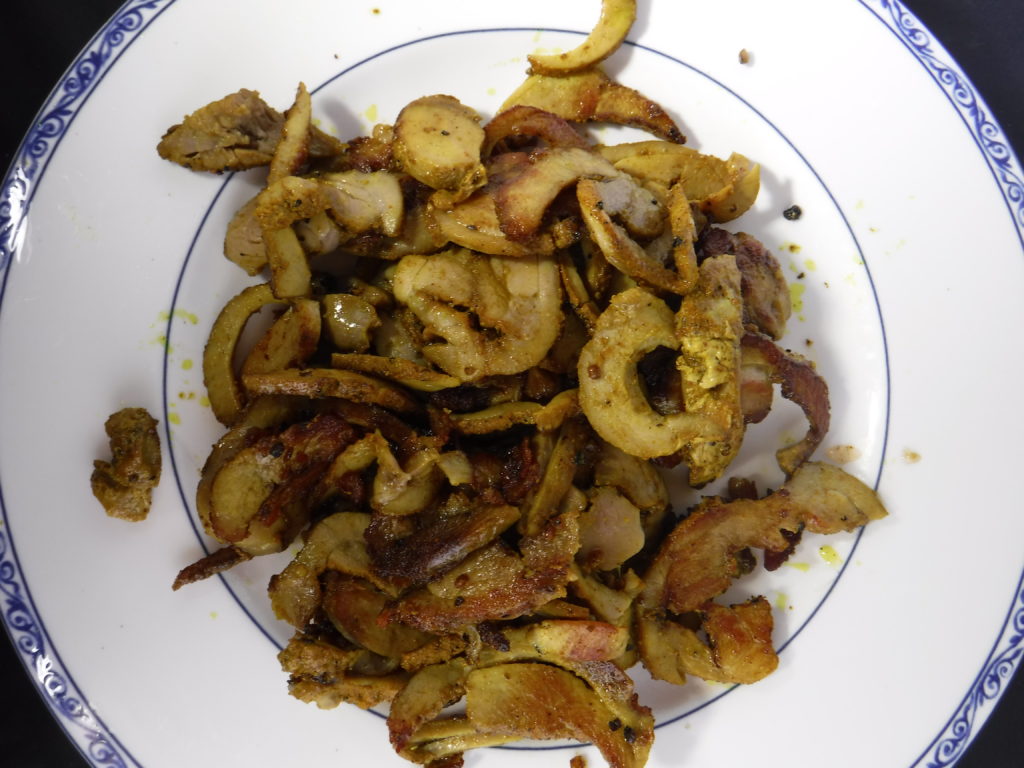 This is a modification of a recipe in Israeli Soul by Michael Solomonov and Steven Cook. Since I had some turkey thighs in the freezer, I actually used them instead of chicken thighs.
Originally, I followed the recipe by poaching the wrapped thighs in simmering water for 15 minutes.  When I cut the thigh cylinders open to pan fry the sliced thigh meat, I found that only the outside had been cooked and the inside was still raw.  Since I have sous-vide equipment, I sous-vided one of the cylinders for 2 hours at 150 degrees so that it was cooked through.
Depending on your audience, you may want to reduce the amount of salt and spice blend rubbed on the chicken.
2 lbs. boneless chicken or turkey thighs
1-1/2 tsp. kosher salt
1-1/2 Tbs. Shawarma Spice blend for poultry. Here is the spice blend in quantity:
¼ cup ground turmeric
¼ cup ground cumin
¼ cup freshly ground black pepper
1 Tbs. ground cardamom
1 Tbs. ground coriander
2-3 Tbs. vegetable oil
Mix together the salt and Shawarma spices. Spread out the thighs and coat them with the salt and spice blend. Roll the thighs tightly into cylinders and then tightly wrap with plastic. Allow to dry marinade in the refrigerator for at least 2 hours and up to 2 days.
Either simmer the thigh rolls in hot water for 15-30 minutes until just cooked through, or sous-vide them at 150 degrees for 1-2 hours. In either case, remove from the hot water, cool in an ice bath to stop the cooking, and then chill them in a refrigerator for 2 hours or up to overnight.
When ready to cook the meat for the sandwich, slice each of the cylinders into thin slices.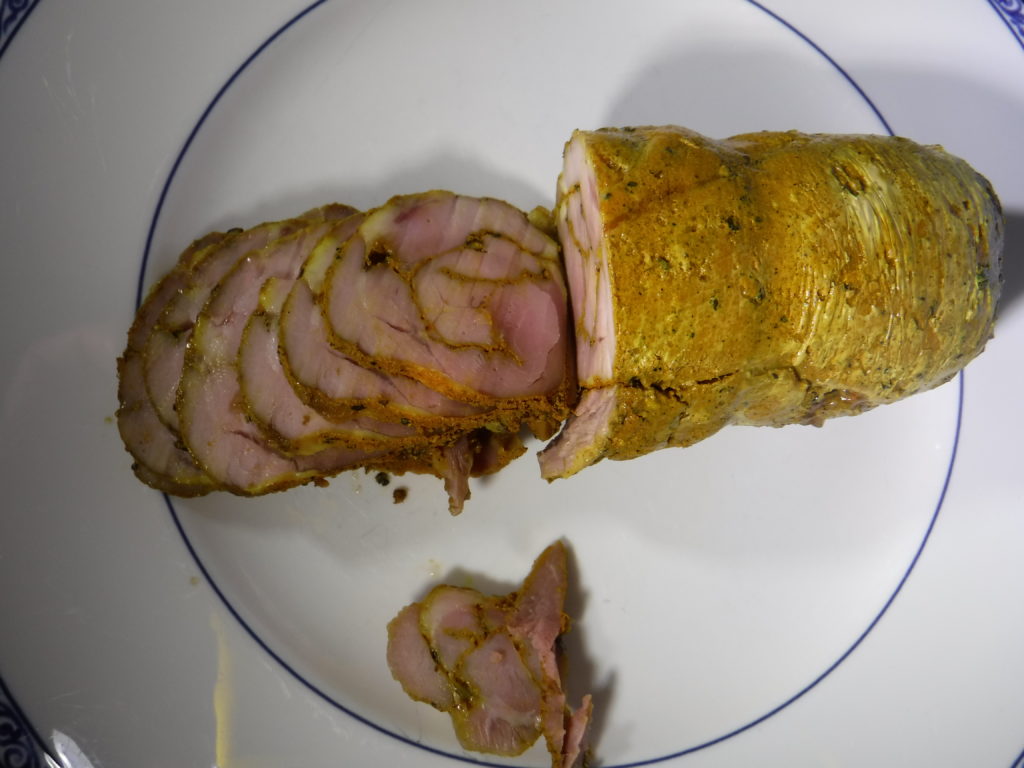 Heat a large skillet over medium-high heat, add the oil and saute the thigh slices for a couple of minutes until nicely browned.  Add to the shawarma sandwich.