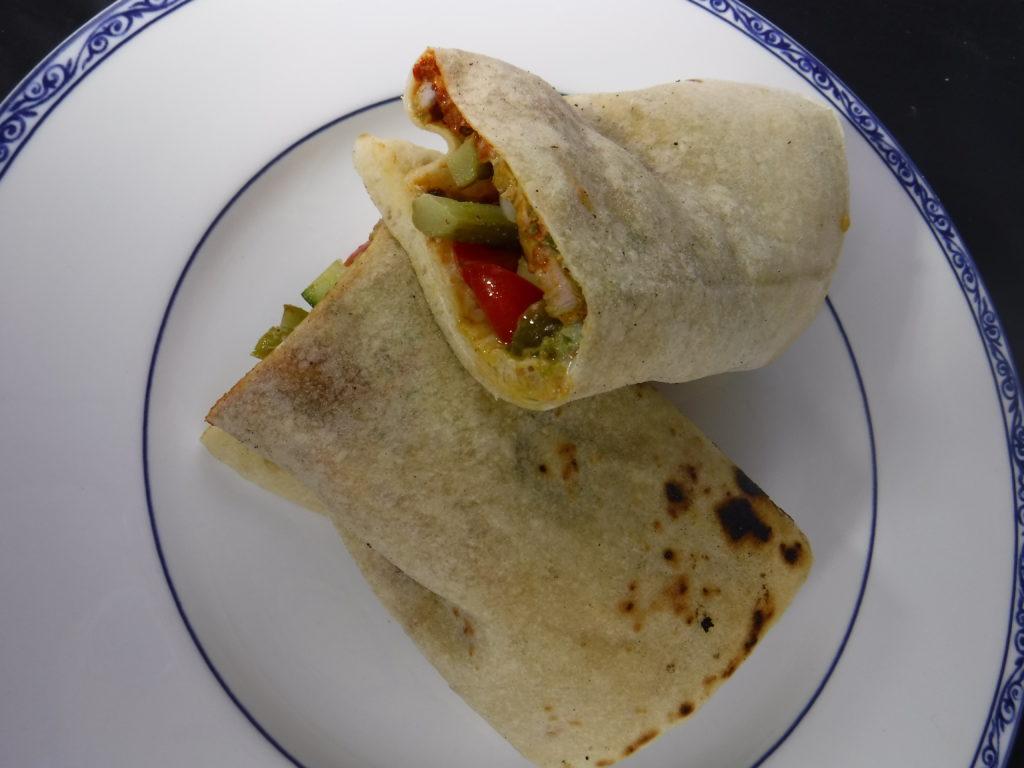 This recipe is the culmination of several small recipes in the blog. Once you have the components, it would be easy to make a set of 8 sandwiches – the marginal time per sandwich is very low. This whole process was adapted from Israeli Soul by Michael Solomonov and Steven Cook.
Amounts shown below are per sandwich:
1 piece Druze Mountain Bread
4 oz. Chicken Thigh Meat for Shawarma
Harissa
Chopped tomatoes
Chopped Cucumbers
Chopped parsley
Middle Eastern pickles, cut into pieces  (Here is a picture of the brand used by the Mediterranean Bakery & Deli on Quioccasin Rd. in Richmond. The pickles are from Lebanon.)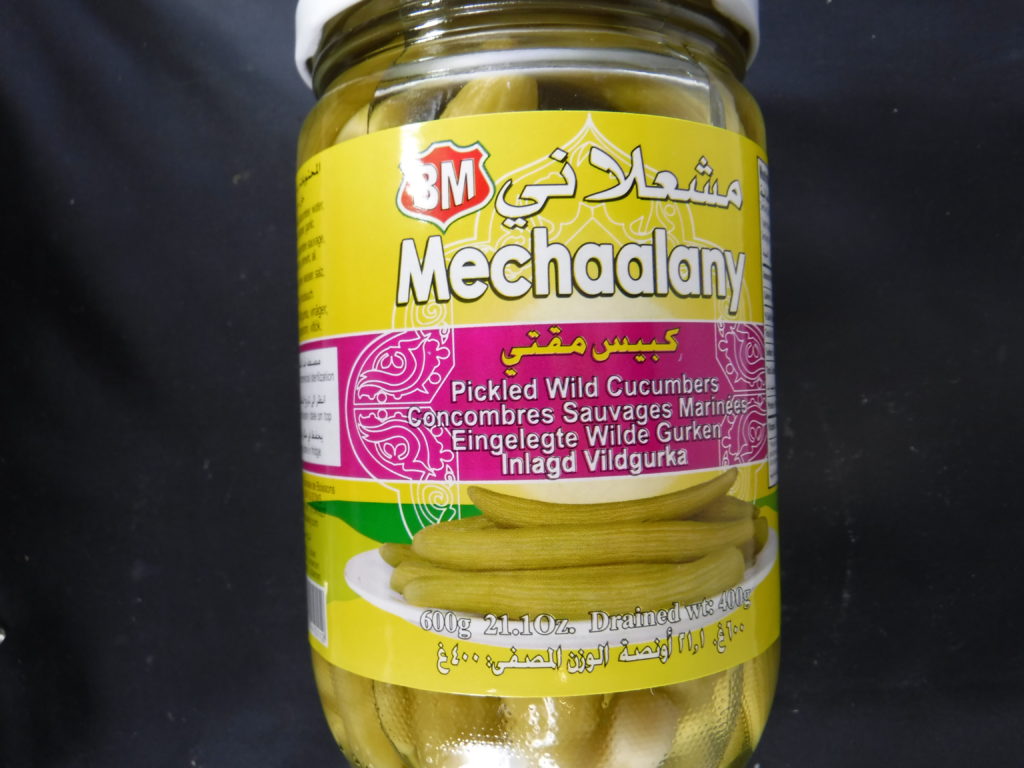 Assemble the sandwich by smearing some tehina sauce generously, and some schug and harissa sparingly, on a piece of Druze Mountain Bread (or another flatbread) Put the cooked chicken shawarma meat down the center and top with the chopped vegetables and pickles.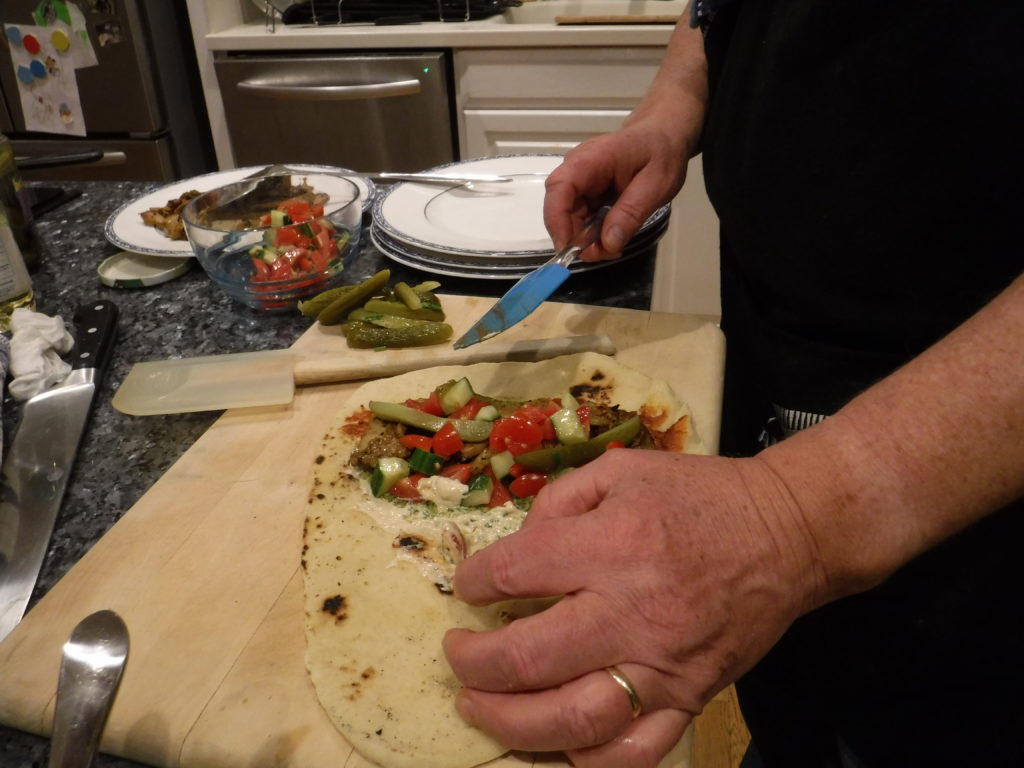 Depending on the size of the bread, either roll it around the filling, or fold it like a burrito around the filling. The sandwiches in the photo were rolled.