Focaccias are lightly topped Italian flatbreads which I generally make with the same dough I usually use for pizza. It should be very light and airy with the flavor of the bread shining through, and with the topping just as an accent. This posting is about the focaccia I made last night to go with a grilled steak, and which was very simply topped with garlic, olive oil, and salt. This focaccia was sized for two persons.
Pizza for Many or for One (half a full recipe)
1 Tbs. good quality olive oil
2 cloves garlic, chopped
¼ tsp. Maldon salt flakes (or other coarse salt)
Olive oil for your hands
Make the dough.
Put a pizza steel or stone into your oven and preheat it to 475 degrees.
Combine the chopped garlic with the 1 Tbs. of olive oil in a small bowl and let them meld together.
While the oven is preheating, put a piece of baking parchment on the counter. Coat your hands thoroughly with oil, and take the risen dough and form it into a disk about ½ inch thick and about 9 inches in diameter. Using a fork, sprinkle the chopped garlic around the top of the focaccia and then sprinkle the olive oil over the top. Sprinkle the coarse salt.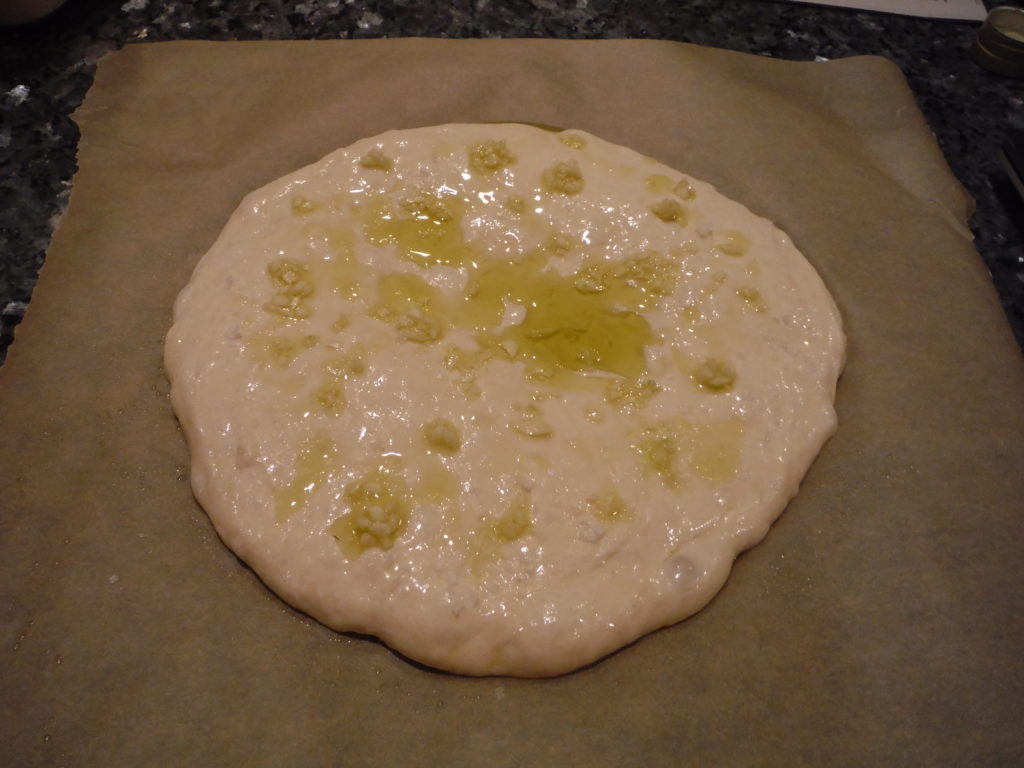 Bake in the hot oven for 10-15 minutes until cooked and golden brown. (This time it took 14 minutes. Exact timing will depend on the thickness of the bread). If the oil pools in the center, spoon it over the rest of the dough during the last few minutes of the baking.  Allow to cool for a few minutes, and then cut into wedges. This is good with just about anything.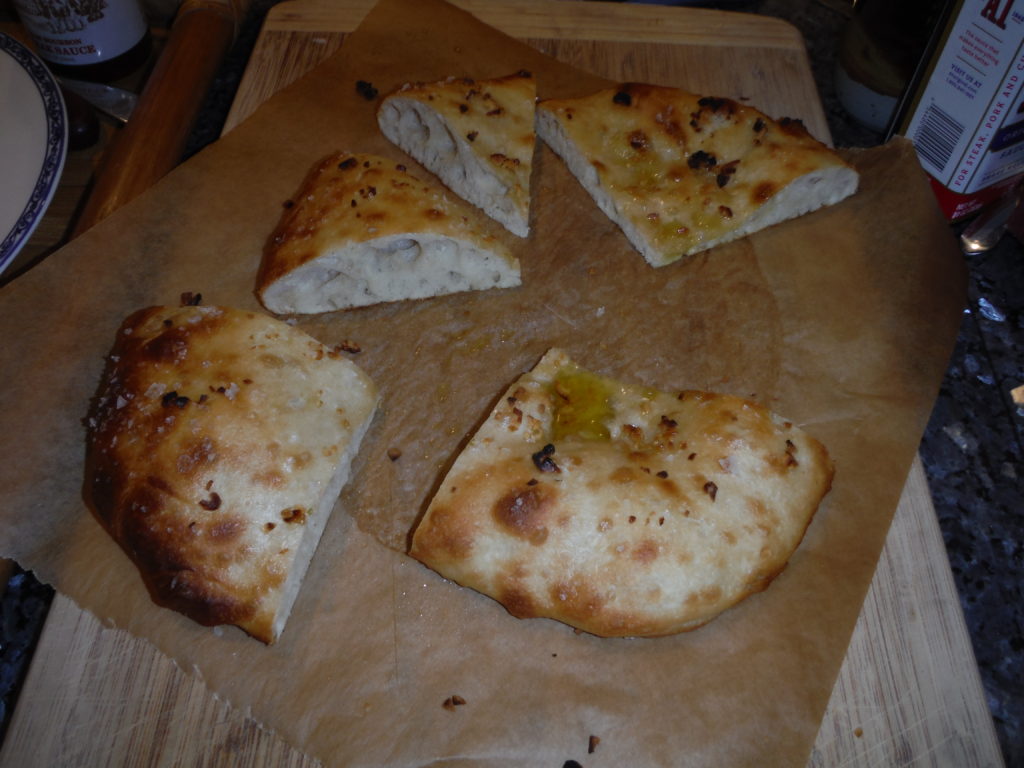 Note: A wide variety of toppings are good on focaccia. The key point is to have a sparing amount of something strongly flavored. Here are some examples:
Add fresh rosemary to the garlic, olive oil, and salt.
Tapenade
Ajvar and feta
Oil packed sun dried tomatoes
Bruschetta topping