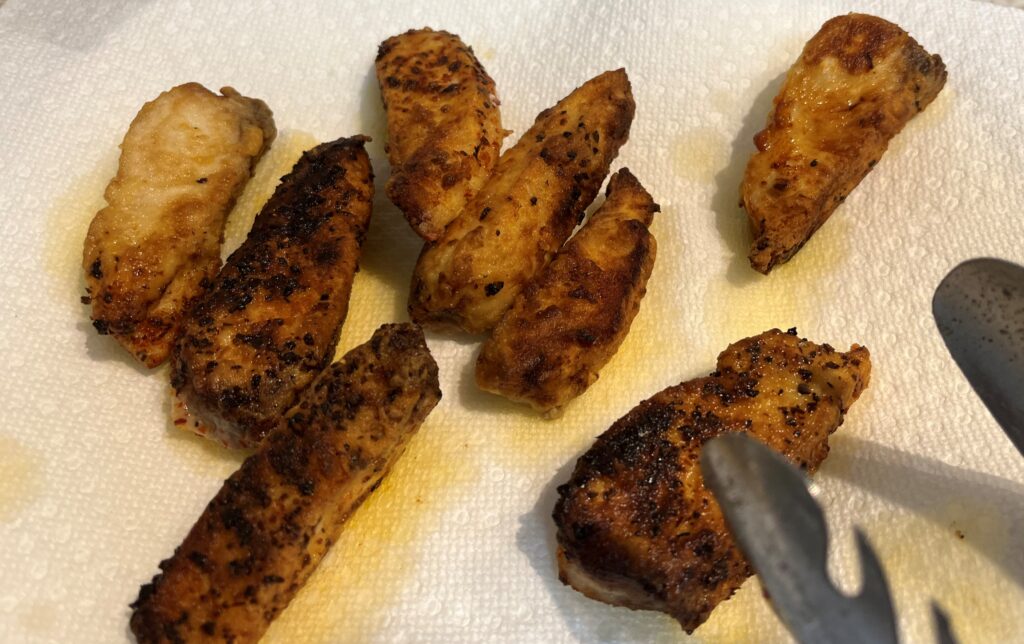 One of the dinners at the beach this year was fish tacos. This is how I made the fish for the tacos, which were popular. This was for 5 adults with some leftovers.
1.75 lb. mahi-mahi or similar firm white fish
Flour
Aleppo pepper
Salt and pepper
Milk
Vegetable oil
Flour tortillas
Mexican grated cheese
Various salsas
Shredded cabbage
Chopped onions
Cut the fish into 1-inch pieces.
Pour some milk in one saucer. Mix together flour with some Aleppo pepper, salt, and black pepper in another saucer.
Heat about ¼ cup of oil in a large skillet. When hot, dip the fish pieces in the milk and then in the flour mixture. Fry for a couple of minutes on each side until nicely browned. Cook in batches to prevent the pan from being crowded.
Serve by setting up a row of dishes with the tortillas, fish, toppings and salsas so that everyone can customize their own tacos.