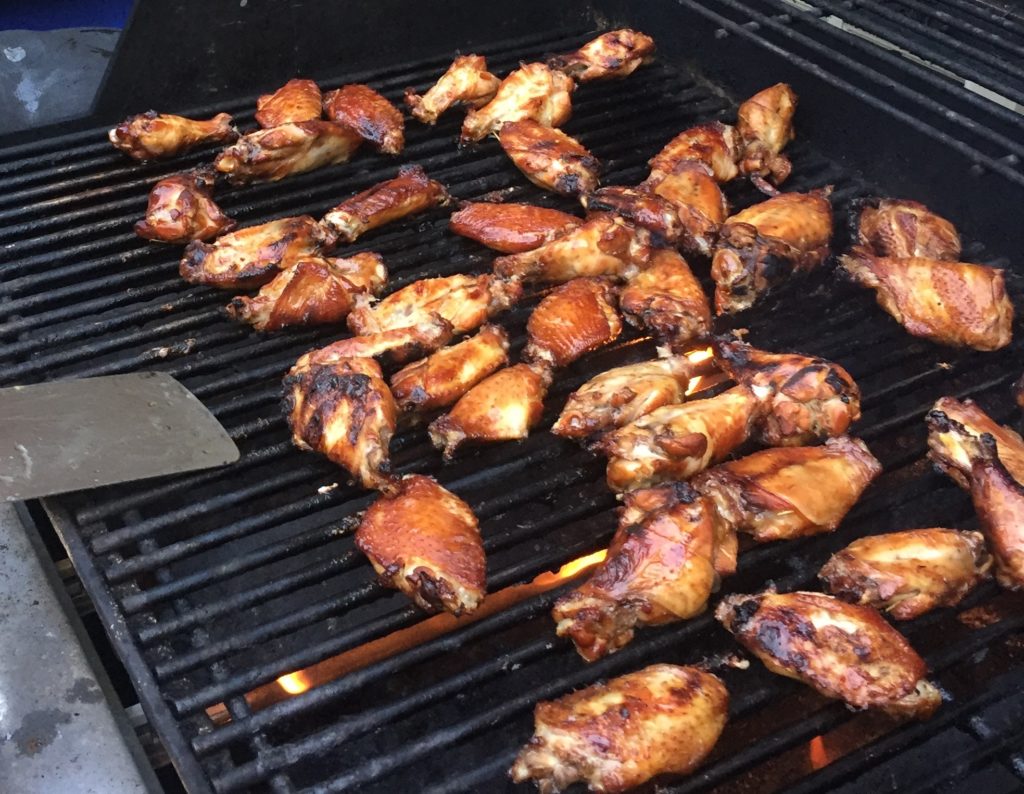 I had a big bag of chicken wings in the freezer starting to get freezer burned, and a quart of cranberry juice I did not know what to do with, so I solved two problems by making a variation on Greasy Little Birds (aka Apple Smoked Cornish Game Hens).  I prepared the 6 lbs. of wings exactly the same as the Cornish game hens (with one batch of marinade) except for the cranberry juice substitution for the apple juice.  This particular jar of cranberry juice was unsweetened, so I looked up the nutrition content of apple juice to figure out how much extra sugar to add to the marinade.
These turned out very well.  One of my granddaughters scarfed them down as quickly as she was handed them.
Update 9/2/18:  For a family birthday party with about 20 people, I made 12 lbs. of wings (about the capacity limit of my smoker) and had a little less than 1 lb. left over at the end of the party.  I made a double-batch of the brine from Greasy Little Birds (aka Apple Smoked Cornish Game Hens) and marinaded them in 4 one gallon ziplock baggies overnight.  I smoked them for 2 hours at 195 degrees, with three applications of hickory chips.  Again, these turned out very well and were well received.