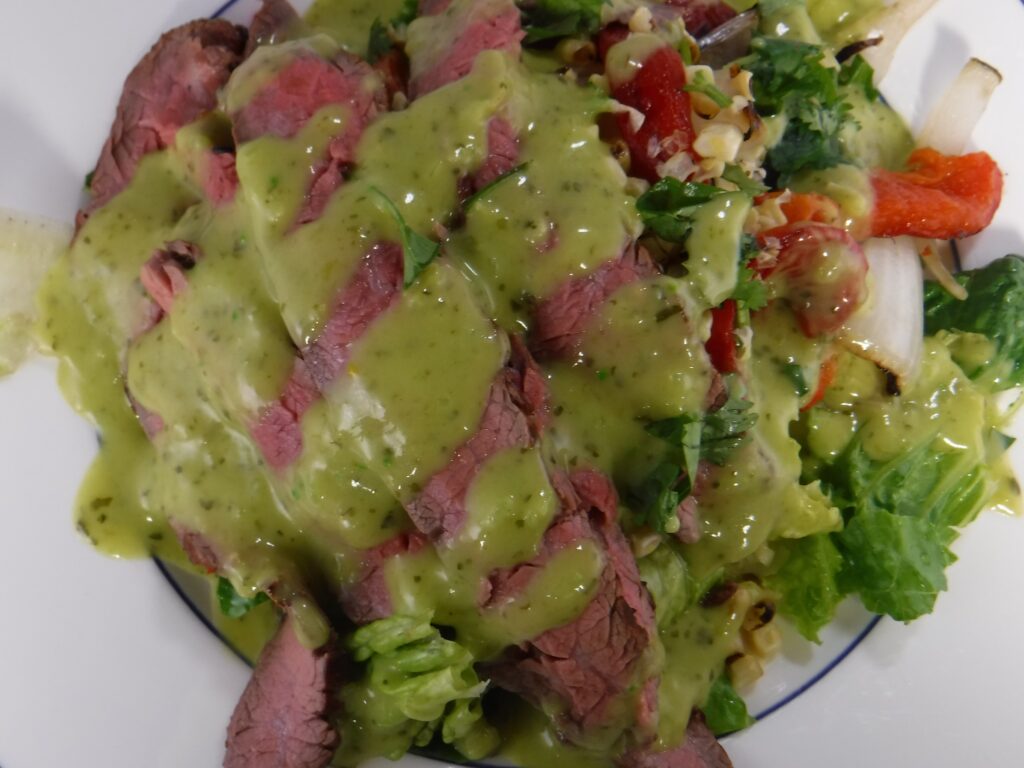 This recipe is an inspiration which turned out well. The same basic idea can be done with a variety of ingredients, but this was done with some ingredients we had on hand. Quantities are about right for 3 adult servings. Amanda thought this was like a fajita turned into a salad.
1 lb. steak, marinated
3 ears of corn, shucked
2 red bell peppers
1 large onion, unpeeled, and sliced in half across the equator
Olive oil
Guacamole salsa
Lettuce
Salt and pepper to taste
Dip the cut sides of the onions in a little olive oil. Grill all the vegetables until done. Grill the steak to medium or less. It will take less time than the vegetables.
When the red peppers are done, put them in a plastic bag inside a kitchen towel to steam off the skins while they cool. Cut the peppers into strips. Remove the charred outer layers of the onion and cut up the rest into bit sized pieces. Cut the corn off of the ears. Slice the steak. Let everything cool to room temperature.
Compose salads by making a layer of lettuce on the plates and then adding the steak and grilled vegetables. Top with some guacamole salsa and serve. Add salt and pepper to taste.