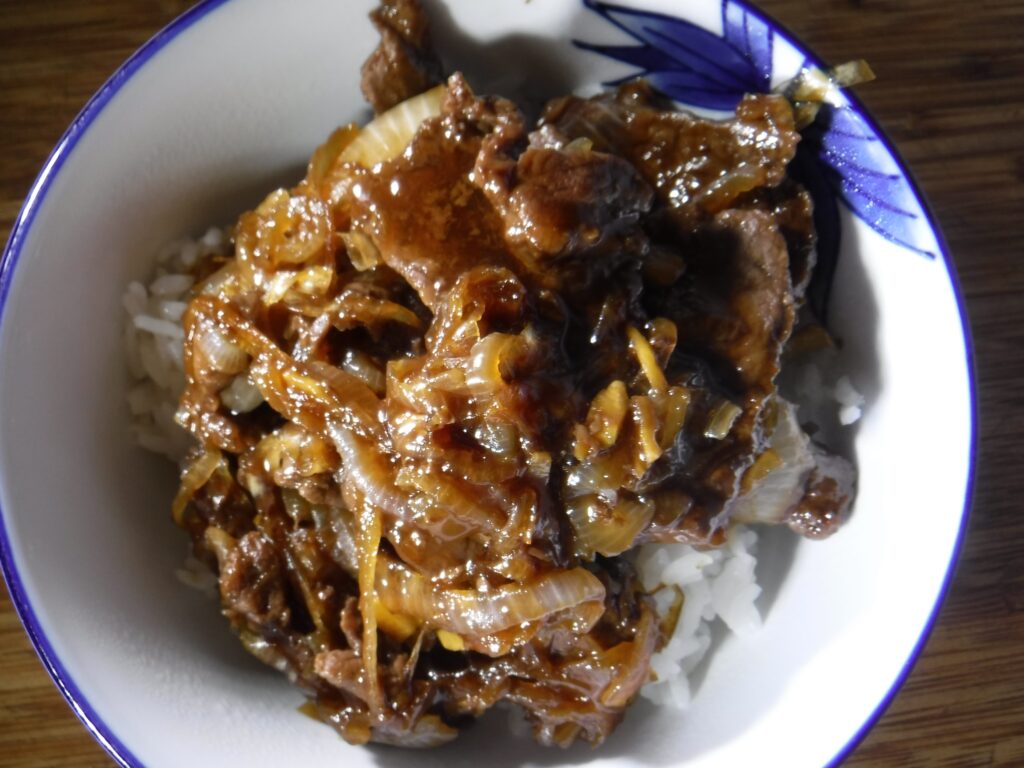 Text to follow
This is a Japanese comfort food classic and is relatively quick to make. This version is adapted from Tim Anderson's Japaneasy, and is sized for two portions. Note that you need to have the Sweet Soy Sauce ready when you start to cook.
10 oz. steak, thinly sliced against the grain
1 Tbs. oil
2 medium-large onions, peeled and thinly sliced
½ inch fresh ginger, peeled, thinly sliced and julienned
½ cup Sweet Soy Sauce
¼ cup dashi
Cooked Japanese rice
Heat the oil in a large skillet over medium heat. Add the onions and cook, stirring occasionally, until they are soft and caramelized. Add the beef and ginger and cook until the beef is browned. Add the sweet soy sauce and dashi, stir, and cook until the sauce is slightly reduced and is coating the beef and onions. Serve in a bowl over hot cooked rice.
PS – Although the Japanese would not do this, a little bit of SriRacha or other chili sauce is very good in this.