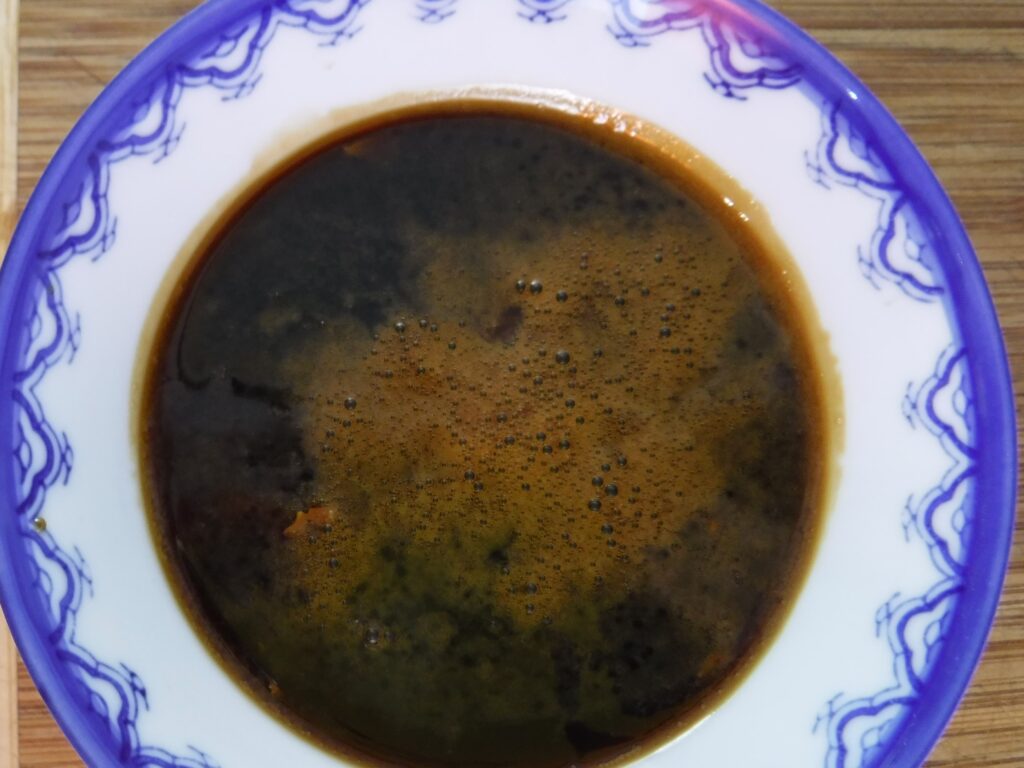 This is a variation of Tare, a common Japanese sauce combining sweet, salty, and savory tastes.  In this case, it is used for  Gyudon (Japanese Beef, Onion, and Sweet Soy Rice Bowl), but it can be used for a variety of foods.  I used to particularly like Tare on grilled chicken meatballs, and this sauce would also be good for that.  In this adaptation I made enough for 2 servings of Gyudon based on the recipe in Tim Anderson's book Japaneasy.  This is essentially one third of his recipe and it makes about 1/2 cup.
1/3 cup soy sauce
1/3 cup Mirin
2.5 Tbs. Sake
2.5 Tbs. brown sugar
2 cloves garlic, peeled and smashed
½ inch ginger, unpeeled and thinly sliced
1 tsp. cornstarch mixed with 1 tsp. water
Put all of the ingredients except the cornstarch and water into a small sauce pan. Bring to a boil and reduce to a simmer. Reduce the volume by about a quarter so that it is a thin syrup. Remove the ginger and garlic and then mix in the cornstarch and water. Cook, stirring frequently until thickened. Allow to cool. Use immediately or store for almost forever in the refrigerator.