placekeeper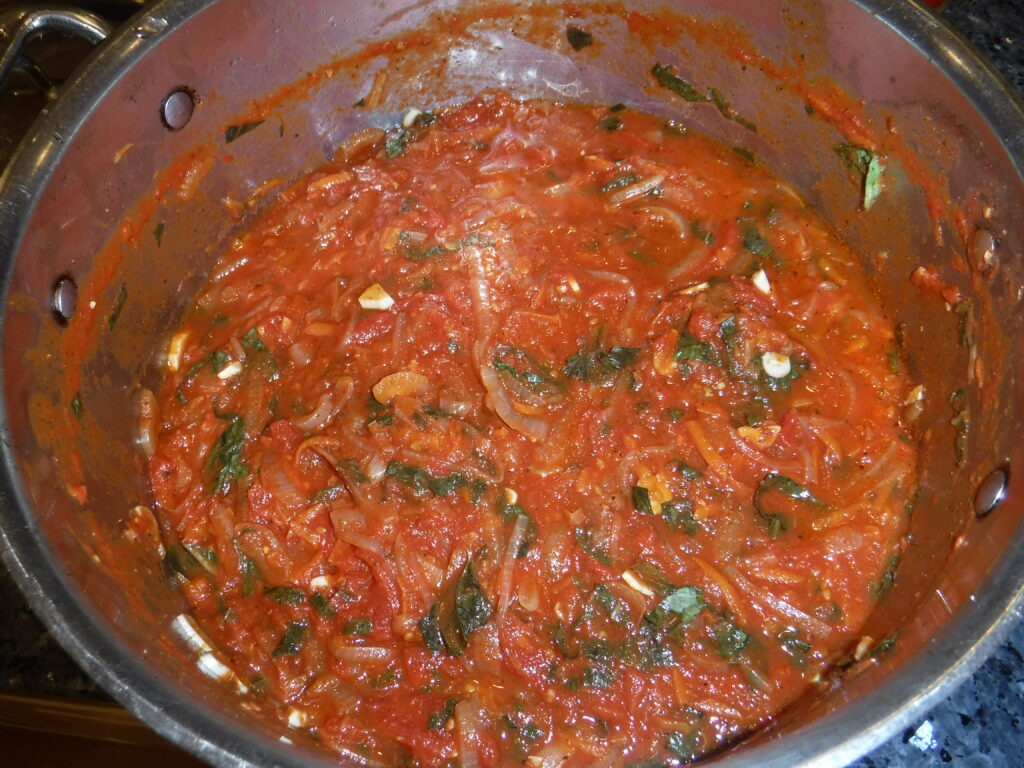 This is an onion-rich tomato sauce which I used for Classic Chicken Parmesan . It is adapted from Alex Guarnaschelli's Cook with Me. It made about 1.5 times what was needed for the chicken parmesan. This version is done in around 30 minutes.
¼ cup extra virgin olive oil
2 large onions, halved and thinly sliced
1 large carrot, peeled and grated
10 large cloves garlic, peeled and thinly sliced
½ tsp. dried red pepper flakes
Salt to taste
2 tsp. sugar
2 tsp. dried oregano
2 (28 oz.) cans whole tomatoes with their juice, lightly crushed by hand
1 cup fresh basil, chopped
In a Dutch oven, heat the olive oil over medium heat. Add the onions, carrots, garlic, red pepper flakes, and around a teaspoon of salt. Sauté, stirring occasionally, until the onions are translucent and tender, about 5-8 minutes.
Add the sugar, oregano, tomatoes and their juices. Cook, stirring occasionally, until the sauce seems cooked and there is no raw garlic taste, about 12 to 15 minutes. Check for seasoning. Stir in the basil leaves and remove from the heat. Use immediately or refrigerate for future use.