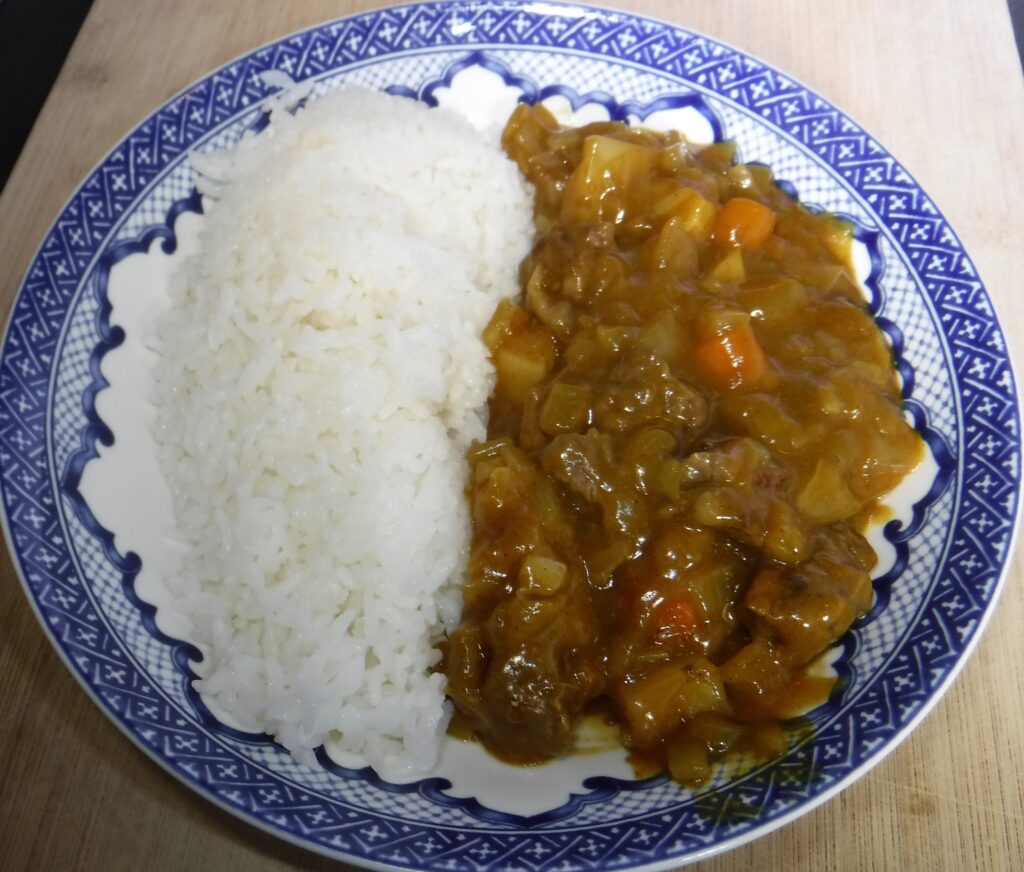 A unique style of curry is very popular in Japan, and I have made a good beef one from scratch.  ( Japanese Retro Beef Curry ).  For people trying to save time, packaged curry mixes are also very popular in Japan and available in the Asian foods section of my local Kroger, as well as at specialty grocery stores like Grand Mart.  This posting is essentially a review of the Golden Curry brand by S&B Foods, prepared almost exactly per the package instructions.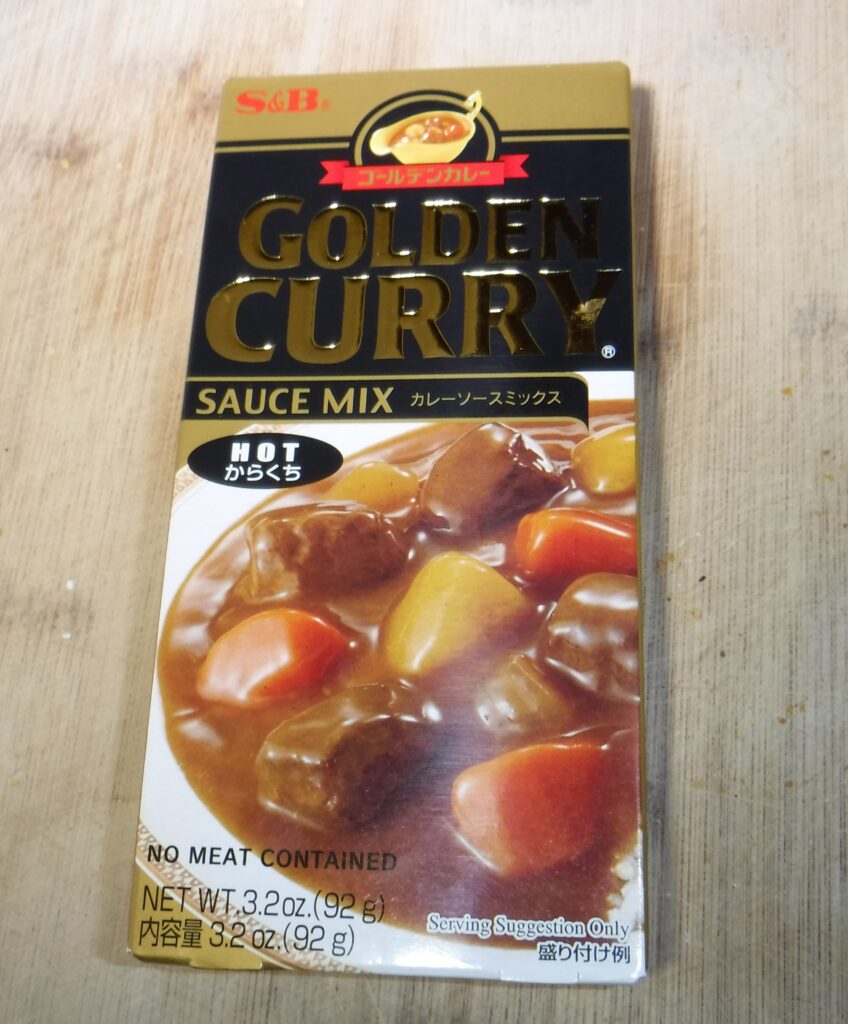 It indeed produces a tasty product which is a balanced meal with rice and is pretty easy to do.  I made the Hot version (which is not very hot).  I think their Mild version would be pretty universally popular in the US if people would give it a try.  This made 4 servings.  The photo shows this served in the Japanese style, with the rice and curry side by side.
1 Tbs. vegetable oil
1 lb. sirloin steak, cut into cubes
13 oz. onions, cut in small dice
3.5 oz. carrots, cut in small dice
5 oz. potato, cut in small dice
1 package curry mix
2-1/4 cups water
Japanese pickled daikon (optional garnish)
In a large skillet, heat the oil over medium heat.  Brown the meat, and then put it to a plate.  Sauté the onions and carrots until translucent, scraping the bottom of the skillet to release the frond from the beef.  Return the beef to the pan and add the potato and water.  Cook, stirring occasionally, until the beef and vegetables are tender, about 15 minutes. Turn the heat off, break up the curry mix and stir it into the skillet until it dissolves completely.  Turn the heat back on and cook for another 5 minutes or so until the curry thickens, stirring frequently. Serve with steamed rice and the optional pickled daikon.