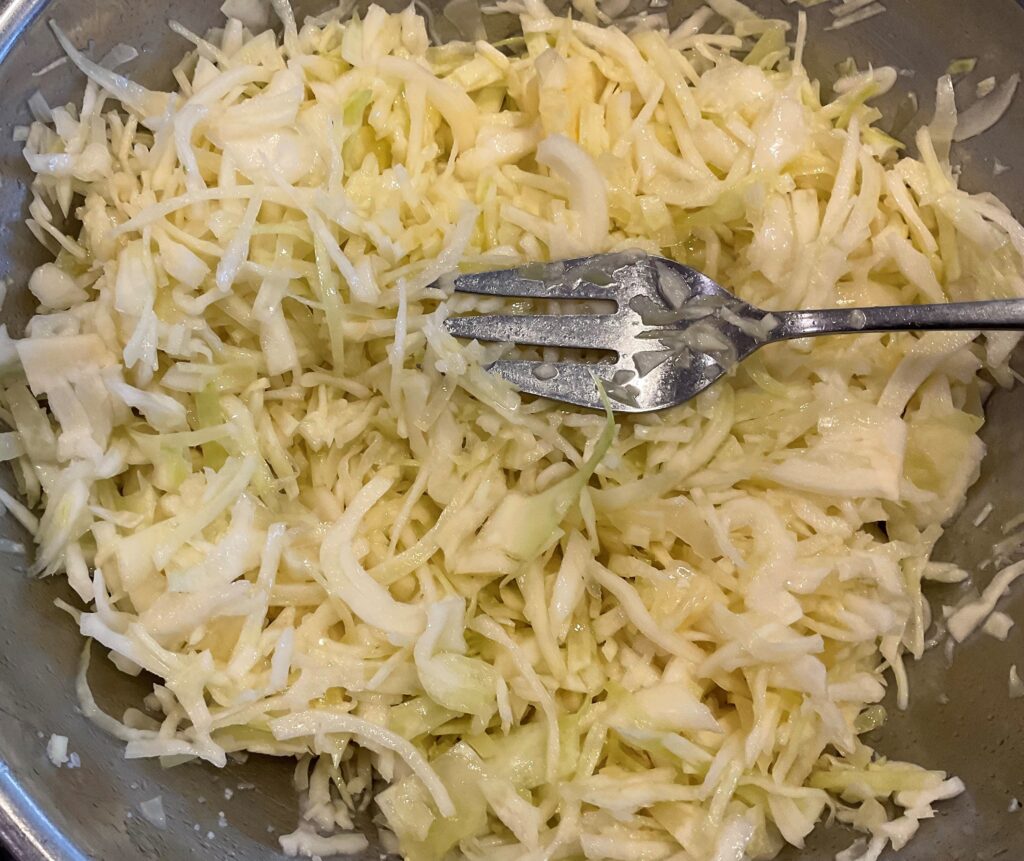 Text to follow
I served this Israeli salad with Jerusalem-style "Mixed Grill" Chicken to use up a cabbage in our refrigerator. This is an adaptation of a recipe in Jean Nathan's book The Foods of Israel Today. The one unusual ingredient in it is ascorbic acid which I had on hand in the form of Ball's Fruit-Fresh Produce Protector. It is commonly used in commercial foods to give a sour taste, for example for sour Skittles candy. This salad should be made a few hours in advance so that the flavors can meld. This recipe makes around 8 servings.
A 2 lb. cabbage cored and shredded
1 tsp. ascorbic acid (Ball's Fruit-Fresh Produce Protector)
Juice of 1-1/2 lemons
3 cloves garlic, crushed
1 Tbs. sugar
1 tsp. salt
4 Tbs. vegetable oil
2 Tbs. chopped fresh parsley (not shown in the photo)
In a large bowl, mix together the shredded cabbage and the ascorbic acid. In a small bowl, mix together the lemon juice, crushed garlic, sugar, salt, and vegetable oil, and then pour over the cabbage. Mix well and refrigerate for a few hours. Before serving stir in the parsley. Check the seasonings and serve.