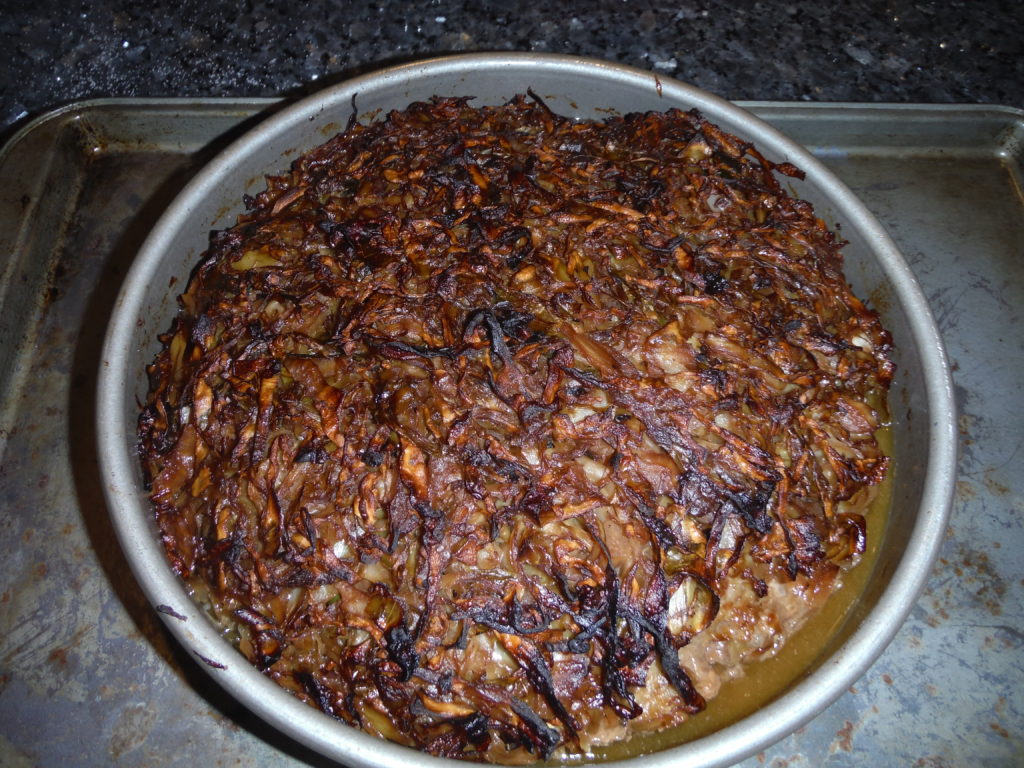 Lately I have been trying to expand my winter menu, and I have been trying out various Eastern and Northern European ways of fixing cabbage. This is an adaptation of a recipe in the New York Times, which turned out well. As an American adaptation. and using what I had on hand in my pantry, I used whole-berry cranberry sauce instead of lingonberry preserves as the sauce for the pudding. The sauce definitely adds a sweet and sour taste which complements the meat and cabbage. What is unusual about this recipe is the caramelization of cabbage by slow cooking it with a little molasses. Cabbage cooked this way would be a good side dish. This recipe made 6 servings.
For the meatloaf
2 Tbs. butter
1 head green cabbage (~3 lbs.) cored and finely cut
3 Tbs. molasses
Salt and pepper to taste
¾ lb. ground beef
¾ lb. ground pork
1 small yellow onion, peeled and chopped
1 cup heavy cream
¼ cup breadcrumbs
1/3 cup low sodium beef or chicken stock
For the sauce
1/3 cup cranberry sauce or lingonberry preserves
1 Tbs. red wine vinegar
1 Tbs. unsalted butter
1 tsp. Worcestershire sauce
Heat the oven to 350 degrees.
Heat a large pan on the stove to medium-high. Add the butter. When it foams, add the cabbage and molasses. Lower the heat to medium and sprinkle with salt and pepper. Cook slowly, stirring often, until the liquid has evaporated and the cabbage is well browned. This will take about 25 minutes.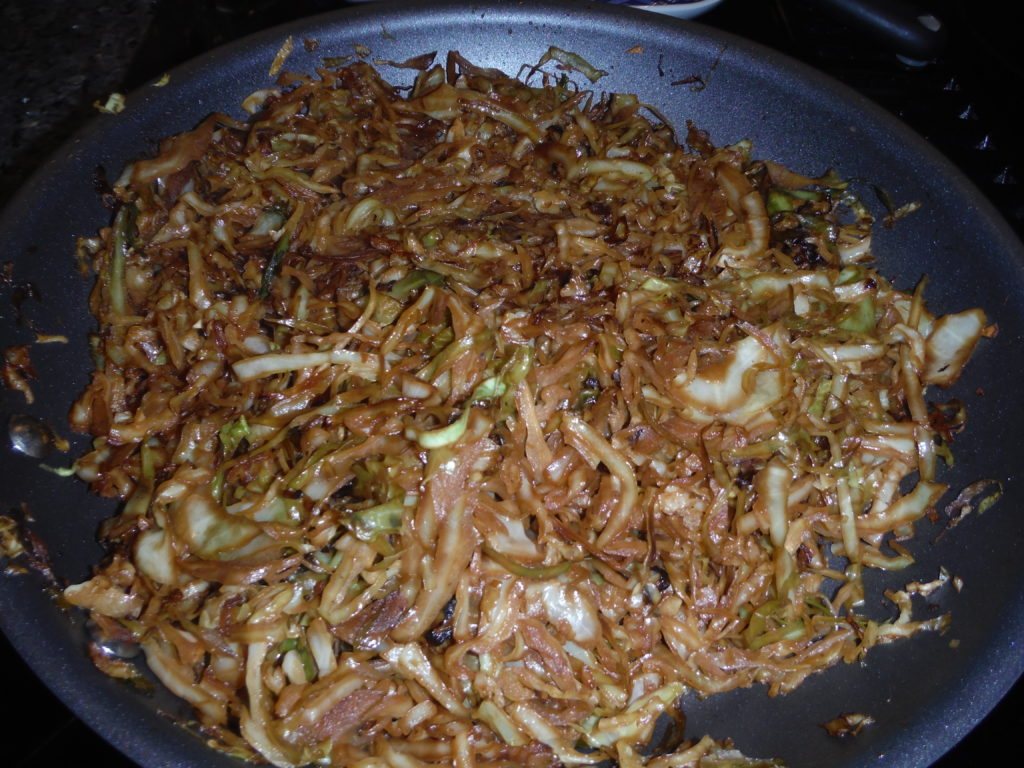 While the cabbage is cooking, in a large bowl, lightly mix together the meats. Sprinkle in the onion and the breadcrumbs and then add the cream. Mix well. When the cabbage is cooked, add a third of it to the meat, and mix again.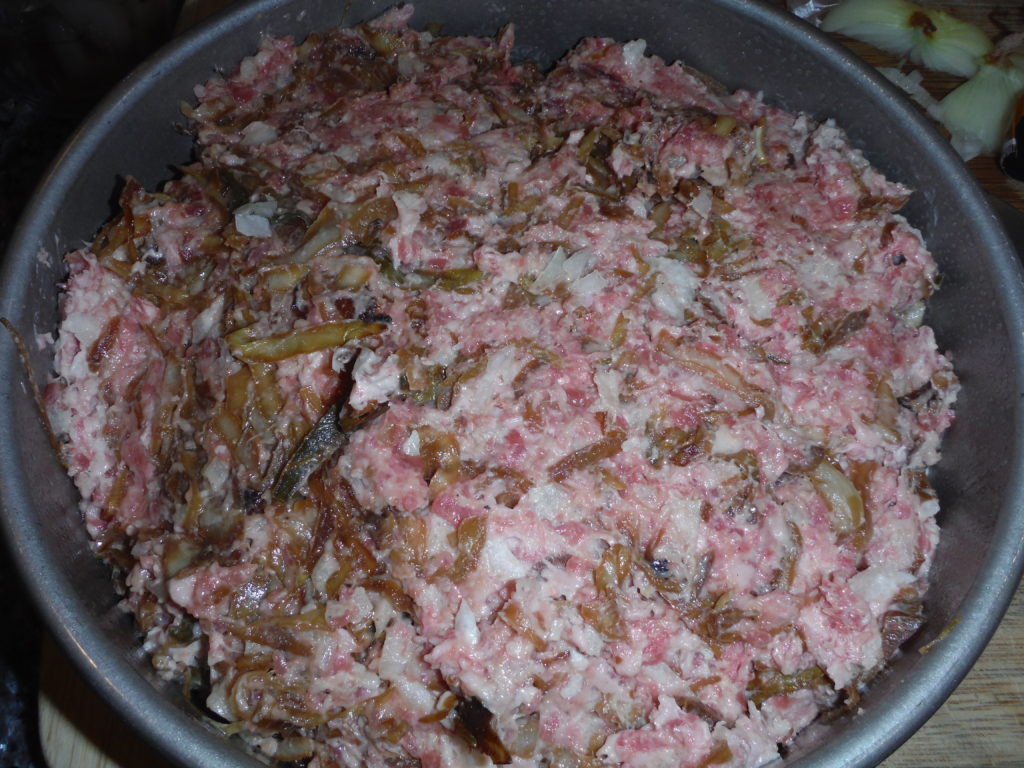 Grease a 9 inch cake pan. Put the meat mixture in the pan, spreading it evenly. Add the remaining cabbage on top, and then sprinkle the stock. Put the pan in the oven and bake until the meat is done and the cabbage is very well caramelized, around 40 minutes. Pour off the fat from the pan.  Rest the pudding for 10 minutes before serving.
While the meatloaf rests, mix together the sauce ingredients and heat to a simmer in a small pan.
Cut the pudding in wedges and serve with the sauce.