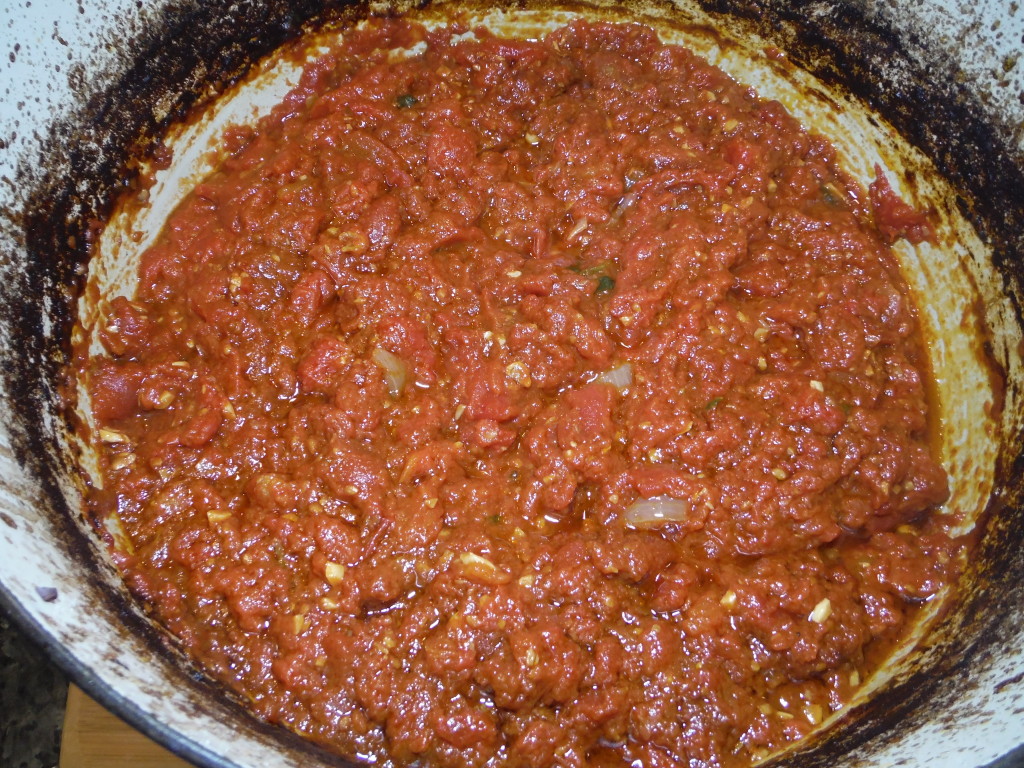 During the past year this has become my standard Italian red sauce. The key step is to hand crush a lot of canned tomatoes, and then to slowly roast and caramelize most of them, while reserving a smaller amount to add just at the end to add brightness to the final sauce. It takes a good 6 hours to make, but after the beginning, the only work is stirring it every hour or so. This is adapted from "The Best Slow-Cooked Tomato Sauce" in Serious Eats.
4 (28 oz.) cans of whole tomatoes
¼ cup olive oil
¼ cup butter
8 cloves garlic, crushed
1 tsp. red pepper flakes
1 Tbs. dried oregano
1 large stem fresh basil (or 1 Tbs. dried basil)
1 large onion, peeled and cut in half
1 medium carrot, peeled and cut in 4 chunks
Salt and pepper
1 Tbs fish sauce (optional, but adds unami and no one will know it is there)
½ cup fresh parsley and/or basil
Preheat the oven to 300 degrees.
In a large bowl, hand crush the tomatoes into pieces no bigger than ½ inch. Reserve 3 cups of the crushed tomatoes in a small bowl in the refrigerator.
Heat the olive oil and butter in a large Dutch oven on the stove. When hot, add the garlic and saute until fragrant. Add the red pepper flakes and oregano, stir, and fry for about a minute until fragrant. Add the crushed tomatoes, onion, carrot, basil, and salt and pepper to taste. Bring to a boil, stir well, and then put in the oven with a lid slightly ajar. Every hour, give it a stir.
After 6 hours it will look like this.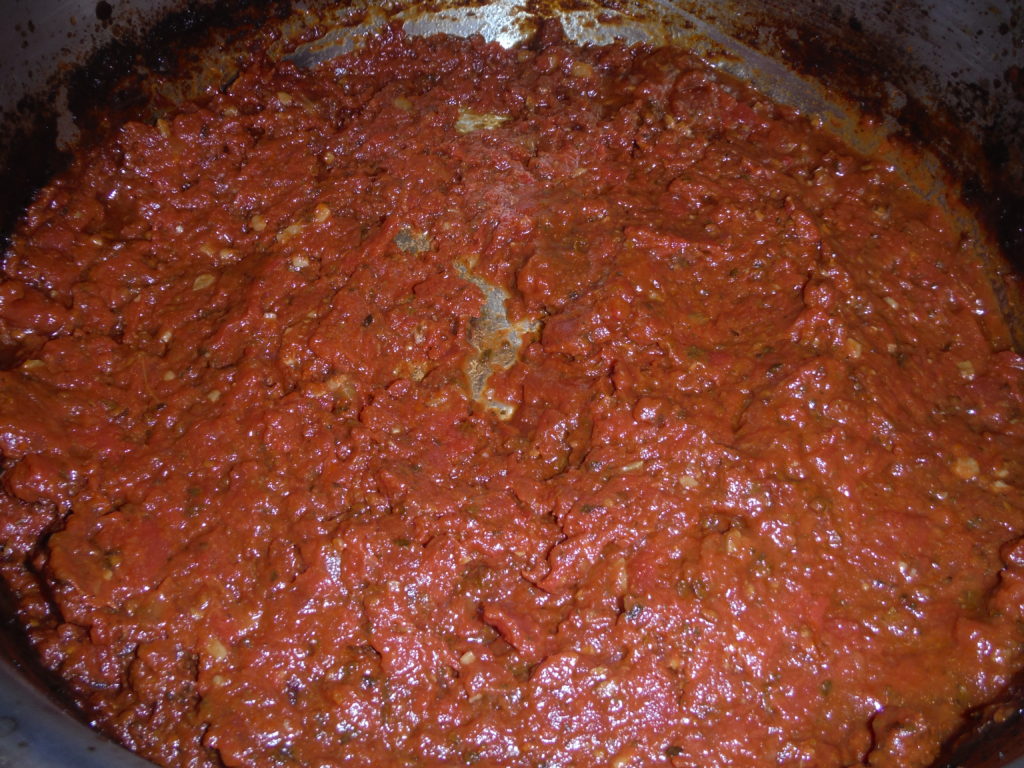 Remove it from the oven and stir in the reserved crushed tomatoes. This photo shows the contrast between the oven roasted and the crushed canned tomatoes.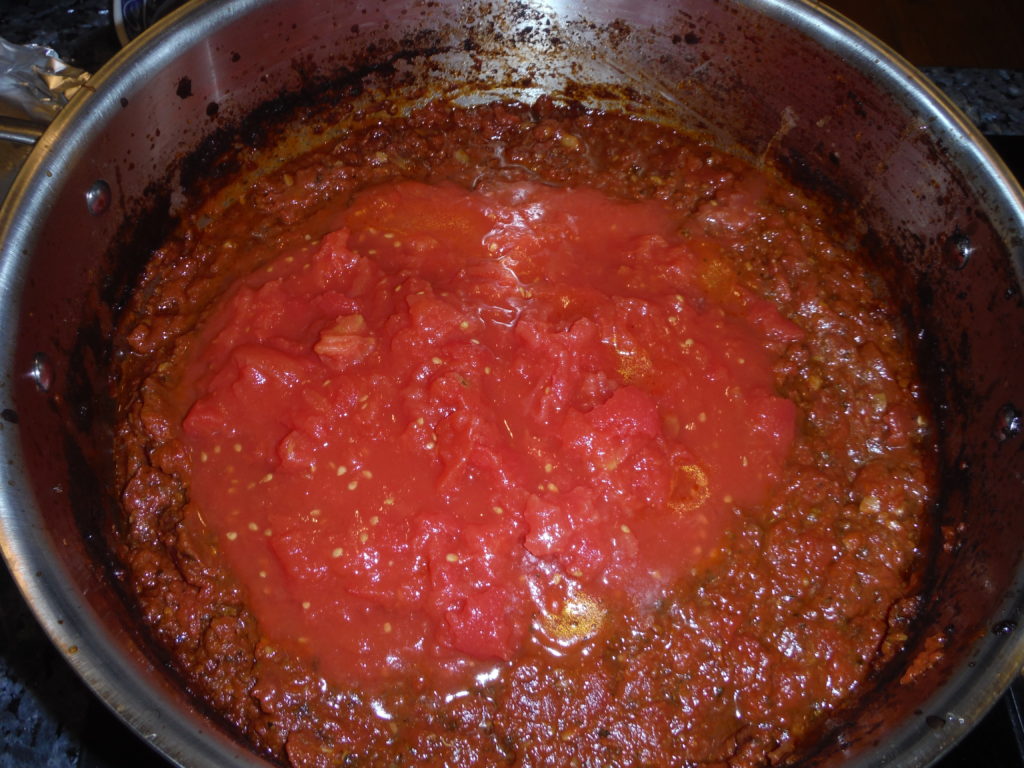 After adding the crushed tomatoes, make sure the sauce is heated through using the stove top if necessary. Sprinkle with parsley and/or basil, and serve.
A nice way to serve it is to add Italian meatballs and let them simmer briefly in the sauce.