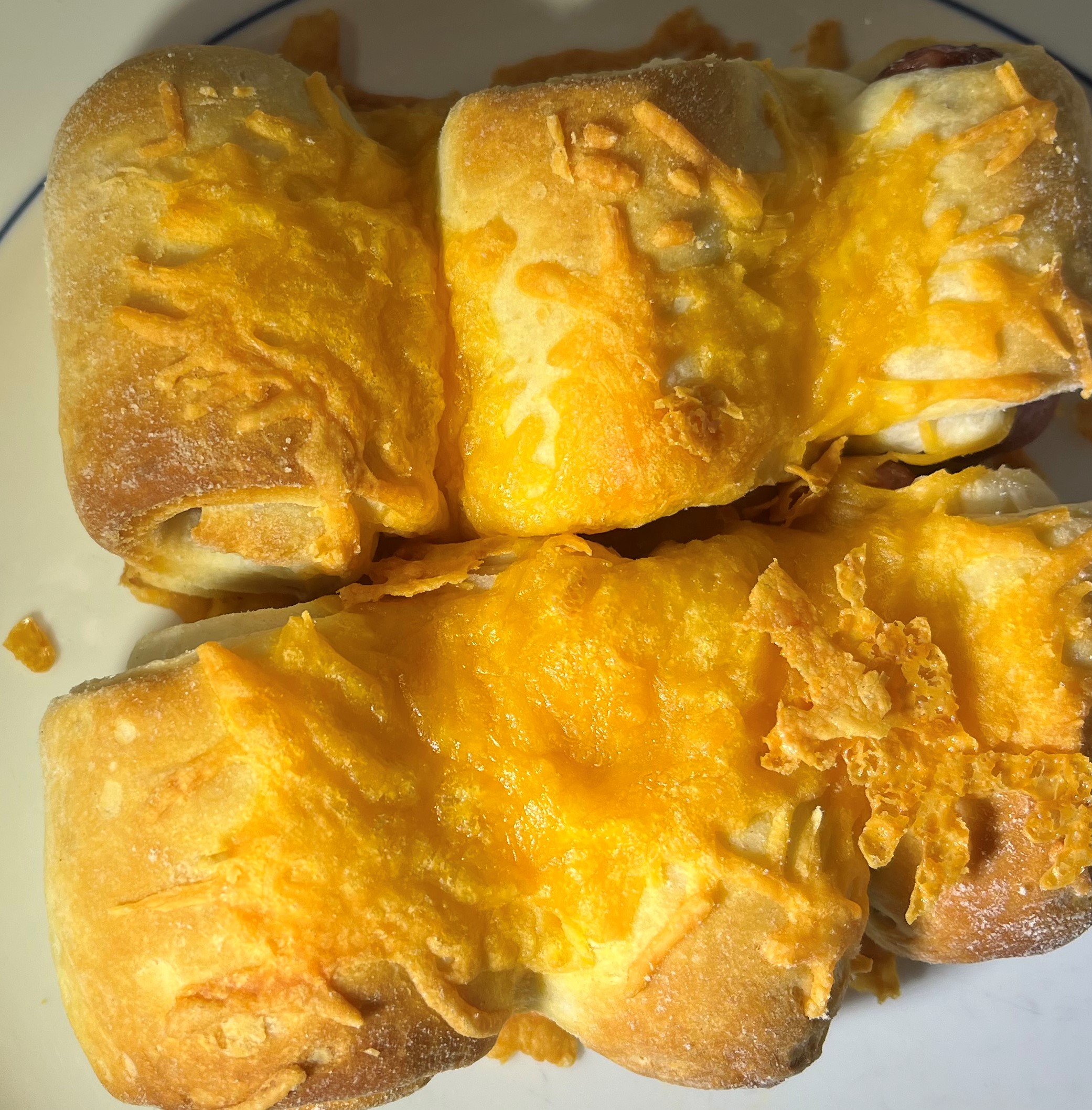 This is an idea for an easy and quick special dish for a weekend breakfast. Amounts shown are per person. This same idea could be followed with home-made biscuit dough, other kinds of sausage, and other cheese. This is how I made them this morning.
2 Pillsbury Grands Buttermilk Biscuit Doughs
6 Little Smokies sausages, patted dry with a paper towel
Grated cheddar cheese
Preheat the oven to 375 degrees. Line a baking sheet with a silicon mat or baking parchment.
On a lightly floured surface, roll each piece of biscuit dough into a rough 6-inch square. Cut the square into 3 strips. Put a Little Smokie on each strip and roll it up. Put it seam side down on the baking sheet. Put each of the rollups near each other so that they are almost touching. Sprinkle the group of 6 roll-ups with the grated cheese. Bake for 11-13 minutes until golden brown and cooked through.
This idea would work well cooked in a Dutch oven on a camping trip.