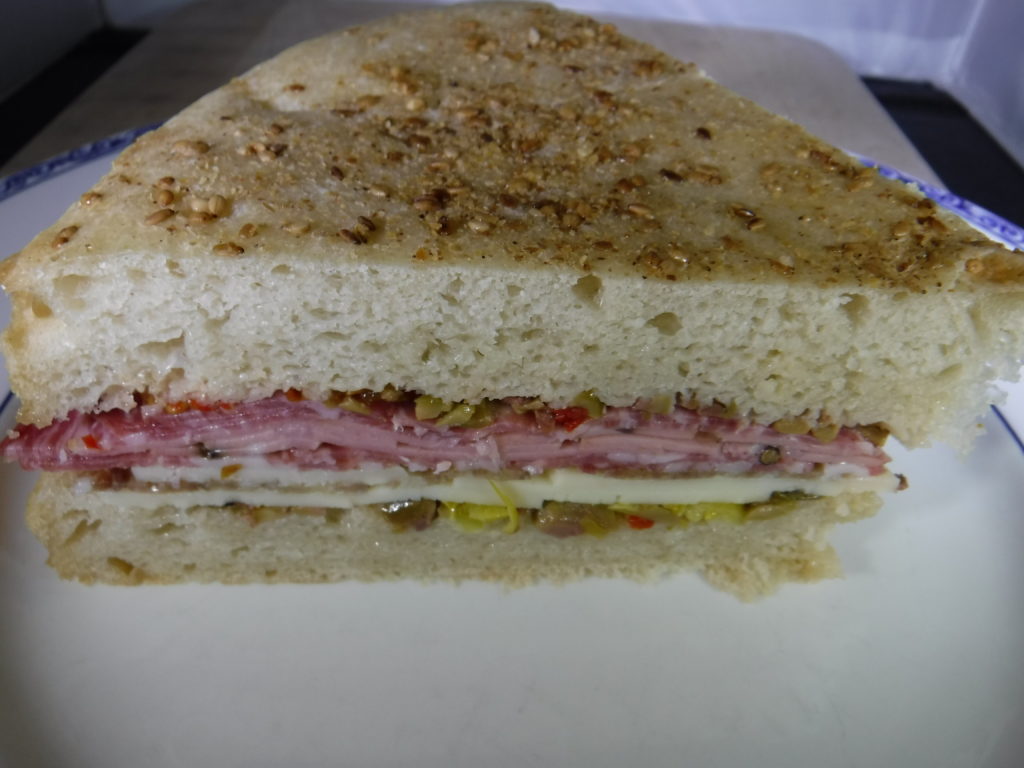 A muffaletta is a famous sandwich from New Orleans which was invented by the Central Market, an Italian grocery store near Jackson Square, in 1906. I have enjoyed a muffaletta at Central Market, and from other places, such as Jason's Deli, which although a chain, started near Louisiana in Beaumont, TX.
The bread for muffaletta is a large flat round loaf, which is cut into wedges for individual servings. There is a separate posting on the blog for how to make Muffaletta Bread. This posting is all about how to make 6 sandwich servings from one 10-inch loaf of bread. Since there are three adults in the house right now, we used half a loaf for three servings today and will use the other half tomorrow.
Since muffalettas were invented by an Italian grocery store, Italian meats and cheeses are used for the filling in addition to olive salad. (If unavailable, olive bruschetta topping is pretty similar.)
To make a muffaletta, slice the bread in half horizontally. Spread each side with olive salad. Then layer on Italian meats and cheeses such as provolone, salami, mortadella, and capicola. Put the two halves together and then cover the sandwich with a pan and compress it with 10 pounds of weights. As shown in the picture, I compressed it with two 5-pound sacks of flour.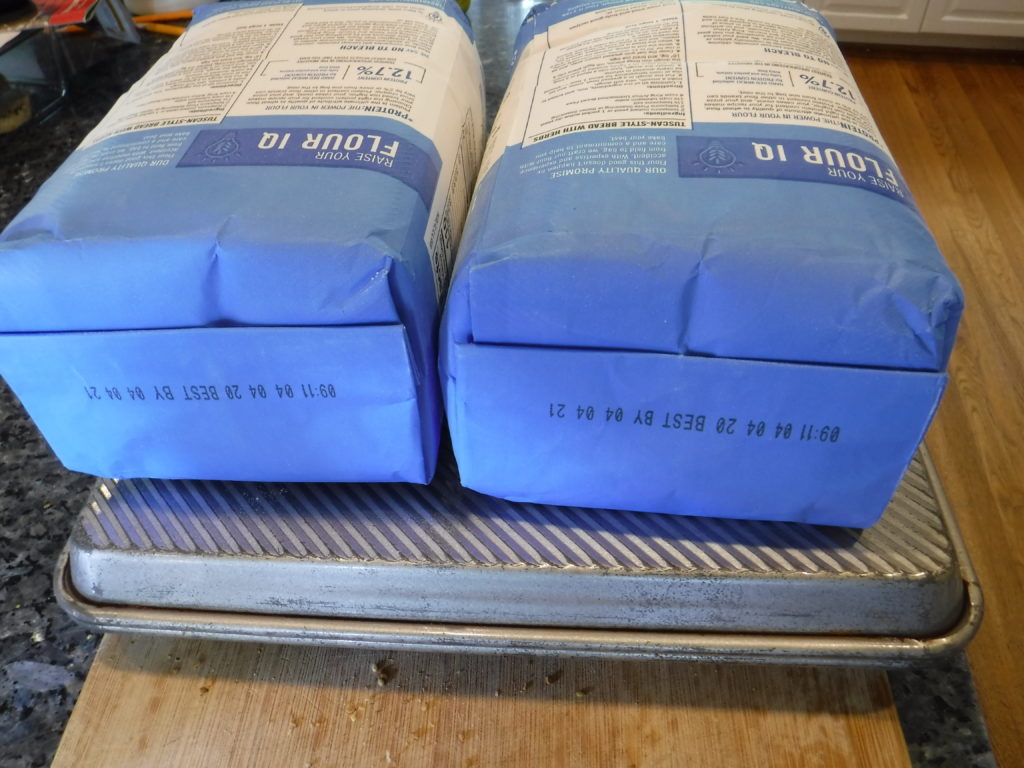 Compress the sandwich for about an hour, flipping it halfway. The purpose of compression is to compact the sandwich and to push the olive salad into the bread. When ready to serve, cut into wedges.