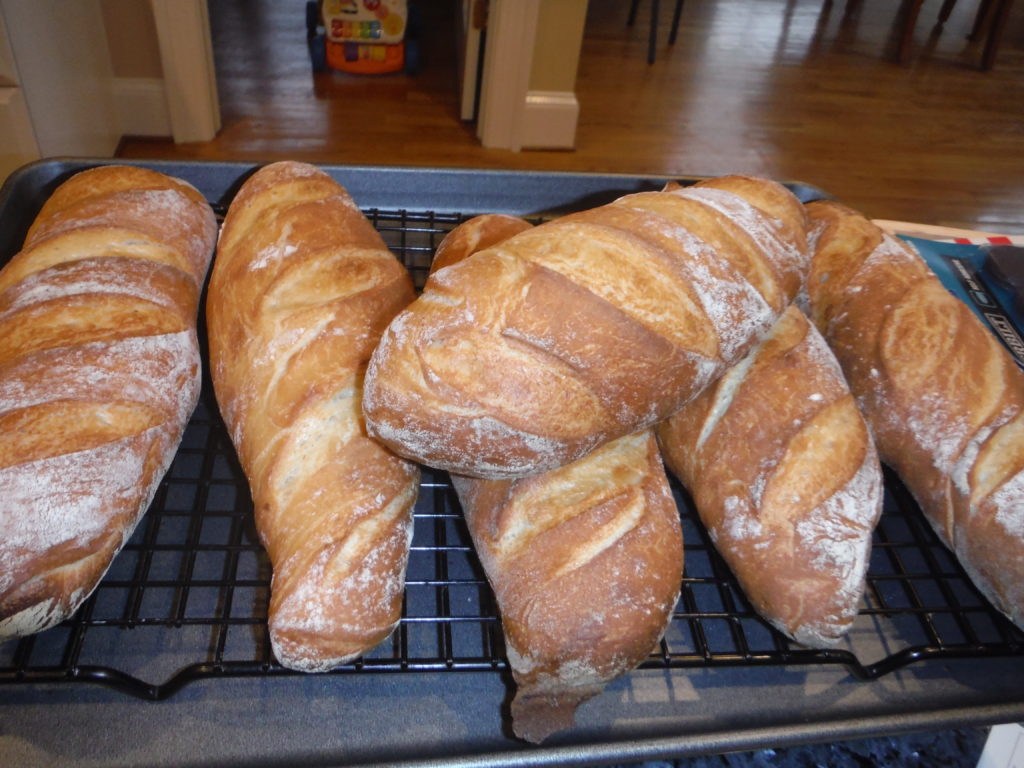 On Friday night, I mixed the pre-ferment for a batch of Pane Francese without fully reading my recipe. When I did read it, I realized that the original recipe took at least 48 hours, and I did not have that long since the bread was intended to accompany Chicken Vesuvio for a family dinner on Saturday night.
All I changed from the original recipe was increasing the yeast in the main batch from ¼ tsp. to ¾ tsp., and a shortening and simplification of the dough handling. (In the morning, I mixed up the dough, allowed it to rise for about 5 hours, took it out and folded it, put it back in the doubling container for another 30 minute rise, shaped the dough into 6 small baguettes, and allowed them a final rise in a couche of 30-60 minutes, while the oven warmed up and the first batches were baked. It all turned out very well, showing how flexible bread is as long as yeast and rising temperature are adjusted to the amount of time available.
Here is are the formed baguettes in the couche.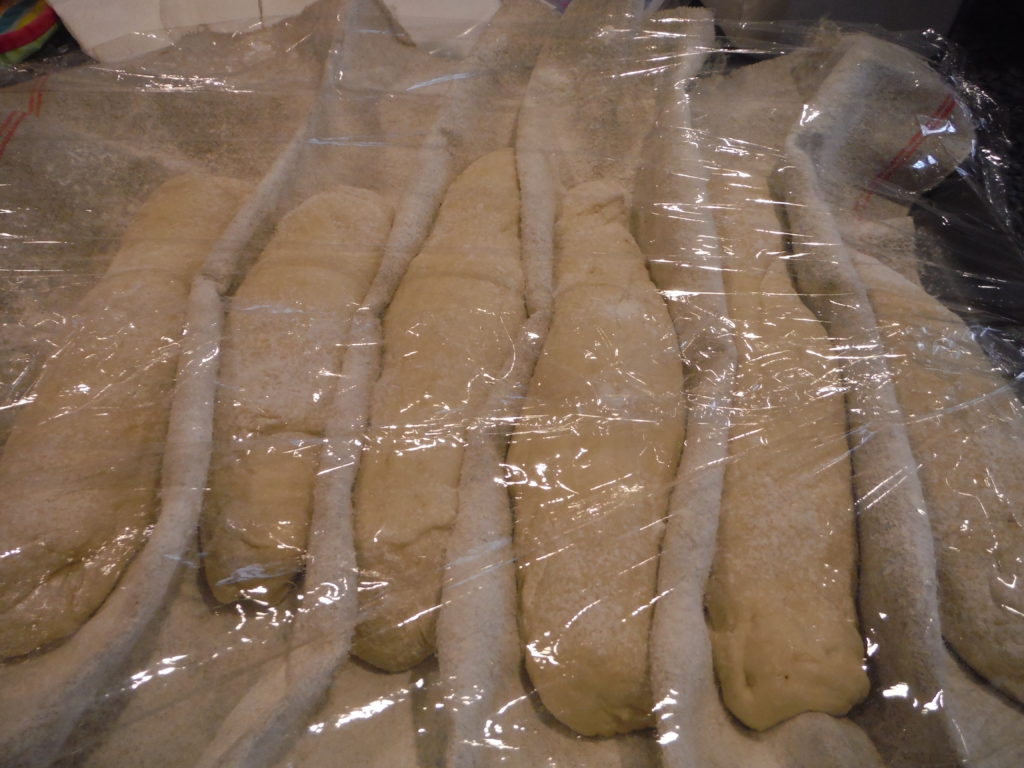 Here are two formed baguettes slashed and ready to bake.