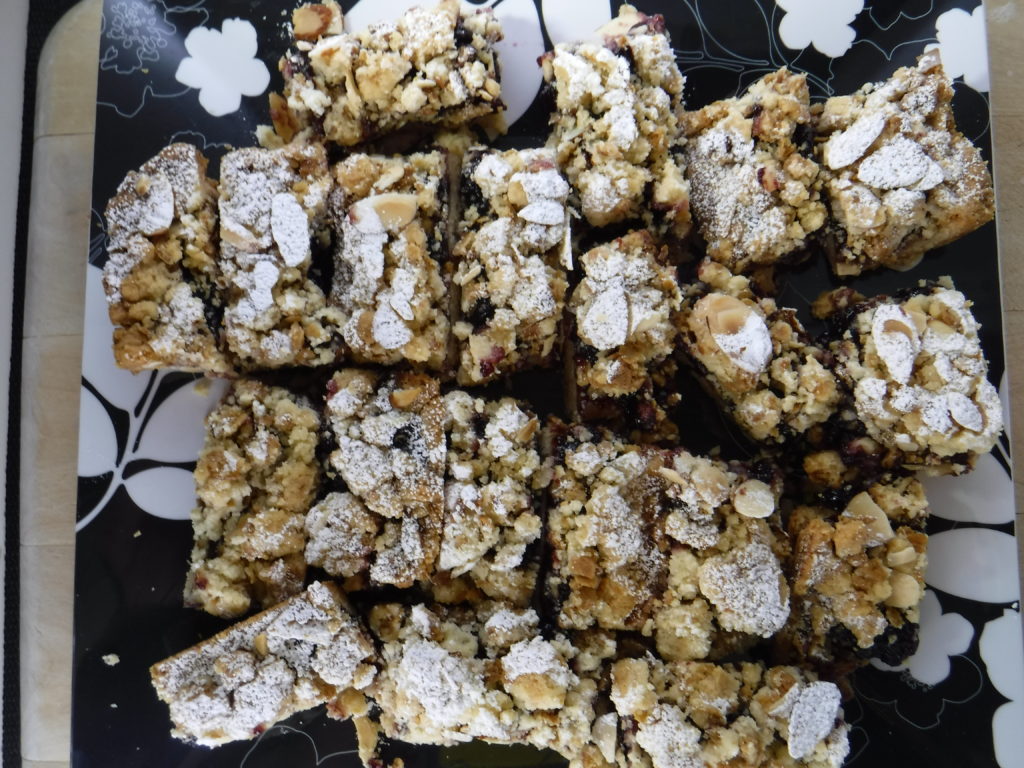 These bars have been popular at pot luck dinners. The recipe is adapted from barefootcontessa.com. Like all simple dishes, quality ingredients make a difference!
½ lb. (2 sticks) unsalted butter, at room temperature
¾ cup sugar
1 tsp. vanilla extract
2-1/3 cups (10.1 oz.) all-purpose flour
½ tsp. kosher salt
12 oz. raspberry jam
2/3 cup granola without dried fruit
¼ cup sliced almonds
Confectioners' sugar for dusting
Preheat the oven to 350 degrees.
In the mixing bowl of a stand mixer, cream together the butter and sugar. Mix in the vanilla.
In a separate bowl, mix together the flour and salt.
Add the flour and salt mixture to the butter and sugar mixture in batches and combine until mixed. Reserve 1/3 of the dough and put the rest into a 9×9 or 7×11 baking dish. Pat the dough in the dish to form a solid base with a ¼ inch rim along the sides. Spread the raspberry jam on the base.
In a bowl, combine the reserved dough with the granola. Spread it over top of the jam and pat it down. Sprinkle the sliced almonds and pat them down. Here is the pan ready to be put in the oven.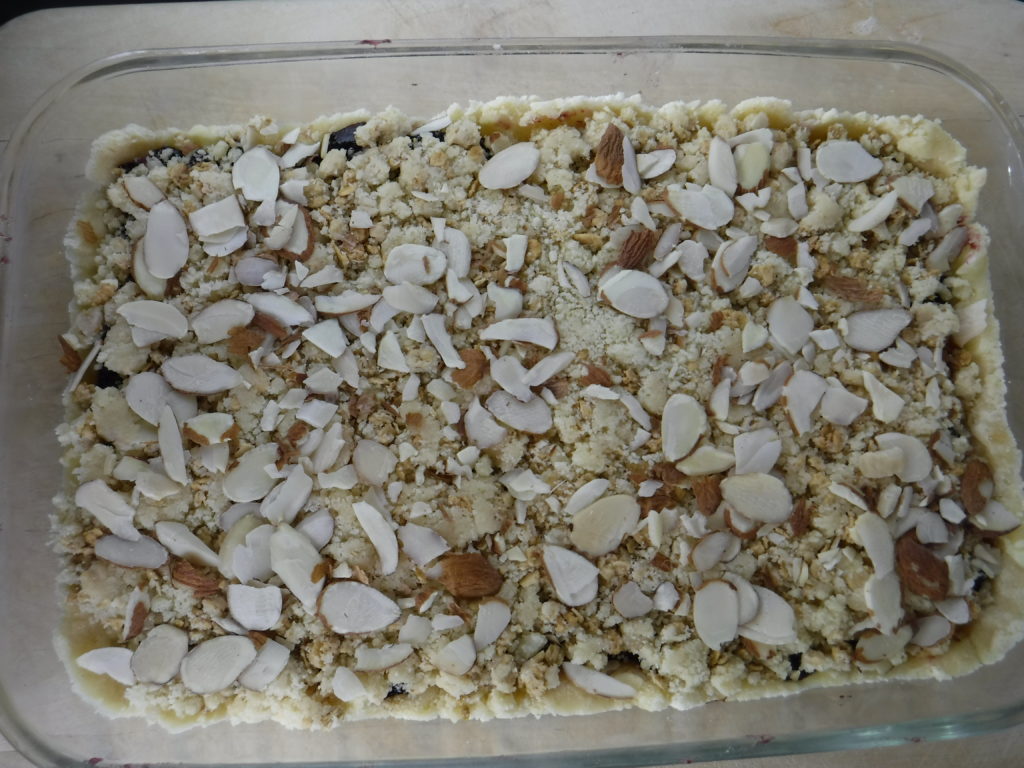 Bake for 45 minutes, until lightly browned.
Cool completely, and cut into bars. (It will be too crumbly if cut while warm.) Dust lightly with powdered sugar.