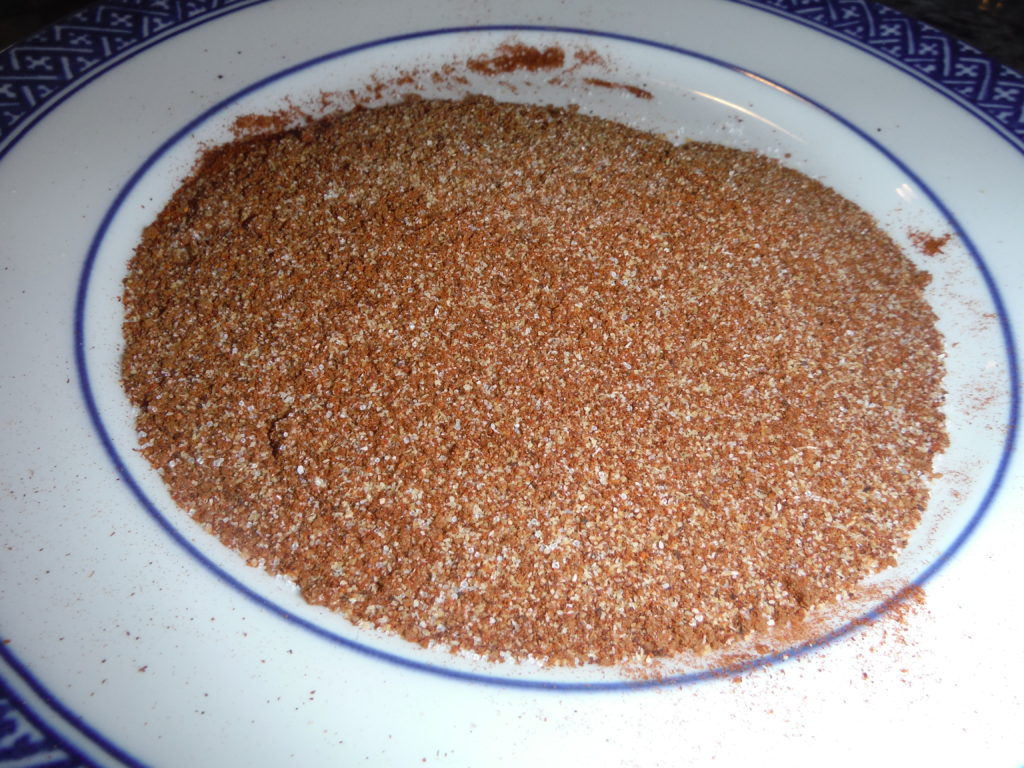 This is the rub I used on the Mexican Soda Marinated Grilled Chicken in a separate post. It is adapted from Robb Walsh's "The Tex-Mex Grill and Backyard Barbacoa Cookbook". I used about a tablespoon per batch of chicken, which is less than Robb Walsh recommended.
2 Tbs. granulated garlic
1 Tbs. chili powder
3 Tbs. paprika
1 Tbs. salt
1 Tbs. brown sugar
1 tsp. granulated onion
1 tsp. ground cumin
½ tsp. ground cinnamon
Mix well in a small bowl, and store in an airtight container. Shake up before each use.