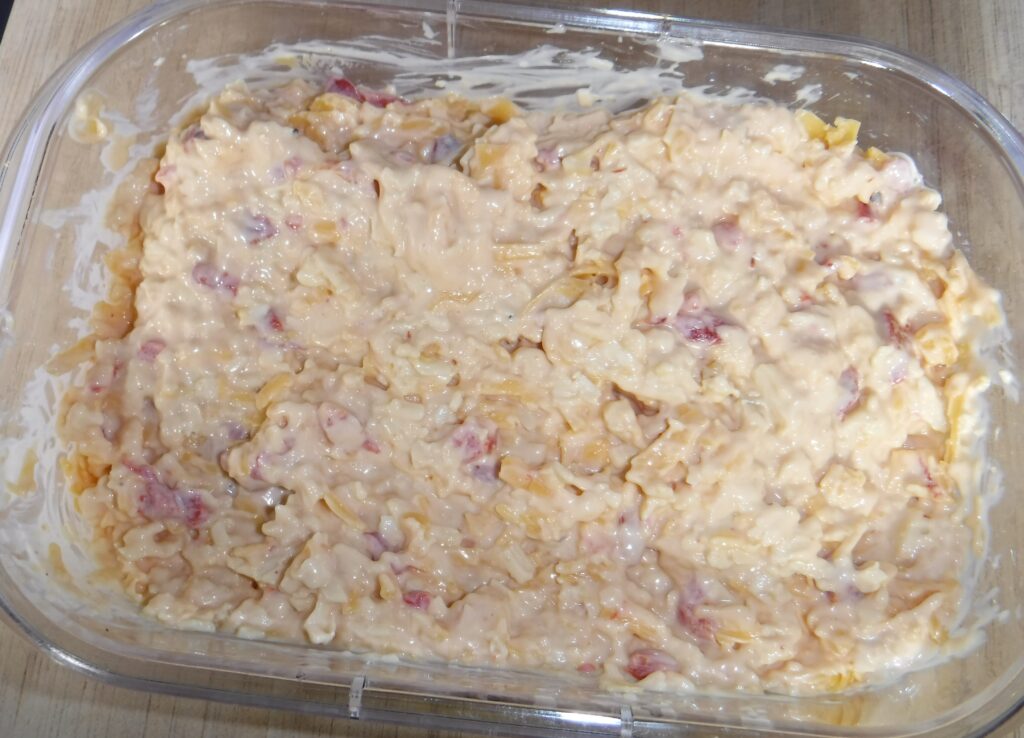 I spotted an article in a Southern magazine on Sam Talbot's version of the Southern classic, Pimento Cheese, while staying in an historic B&B in Savannah. Here is my adaptation, which mainly consists of halving the quantities. It is an interesting sign of the internationalization of food in the US that Sam Talbot would prefer to use a Japanese mayonnaise in his Pimento Cheese rather than either a standard American mayonnaise, like Hellman's, or the South's most popular mayonnaise, Duke's. At the Master's Golf Tournament, a Pimento Cheese sandwich is one of the signature dishes.
½ tsp. Worcestershire sauce
½ tsp. tamari (a variant of soy sauce)
1 tsp. grated onion
1 tsp. sambal (or other Asian chili sauce)
2 oz. finely chopped pimentos
4 oz. grated sharp cheddar
2 oz. grated white cheddar
4 oz. grated mild cheddar
1 cup Kewpie or other Japanese mayonnaise
Mix together the ingredients in a large bowl. A suggestion is to first mix the sauces and onion in a smaller bowl to help them mix more evenly with the cheese.