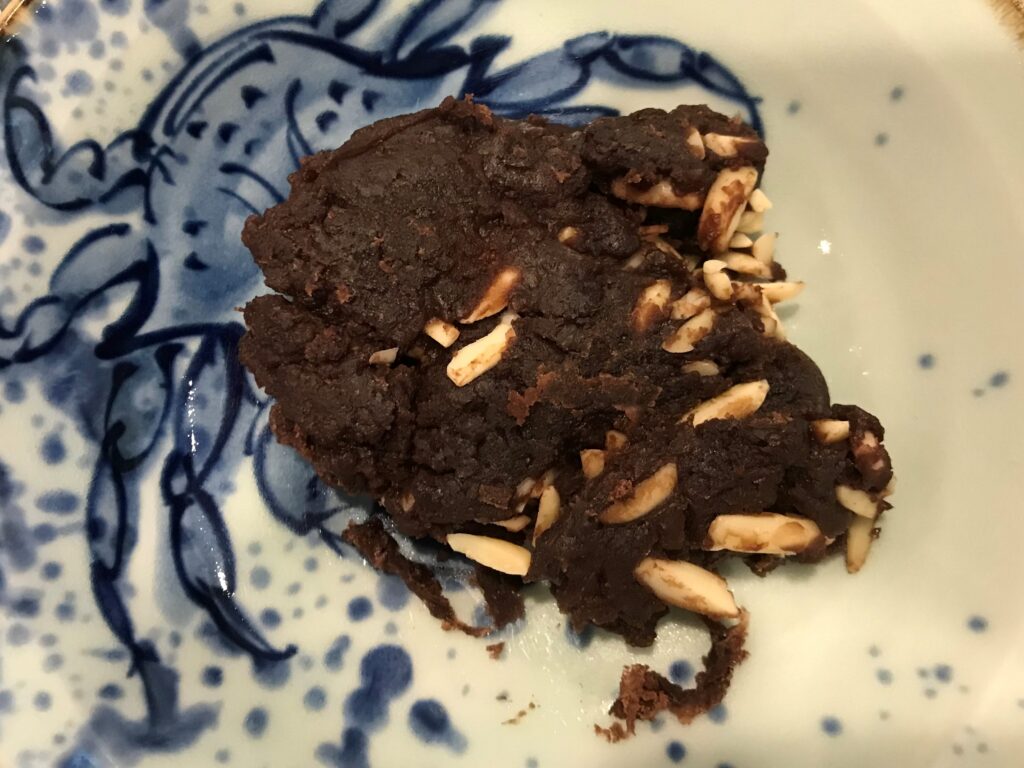 The Boundary Waters Canoe Area has had a fire ban in effect for the last month, so I have been looking for non-baked desserts for an upcoming canoe trip.  Outside Magazine had an article on Scrambled Brownies, and this is an adaptation of the recipe in that article.  An 18.3 oz. box of Duncan Hines brownie mix has about 4 cups of mix, which will serve about 11 people.  Shown below are the quantities for 2 people:
¾ cup brownie mix
1 Tbs. egg powder
¾ Tbs. vegetable oil
Water
1.5 Tbs. toasted nuts
In a small skillet (preferably non-stick), mix together the brownie mix and egg powder and then mix in the oil. Add enough water to form a batter which can be poured off a spoon. Put the skillet over a camp stove set for medium heat. Stir frequently, scrapping the bottom of the skillet, until the batter thickens into a consistency like fudge. Stir in the nuts and serve warm.