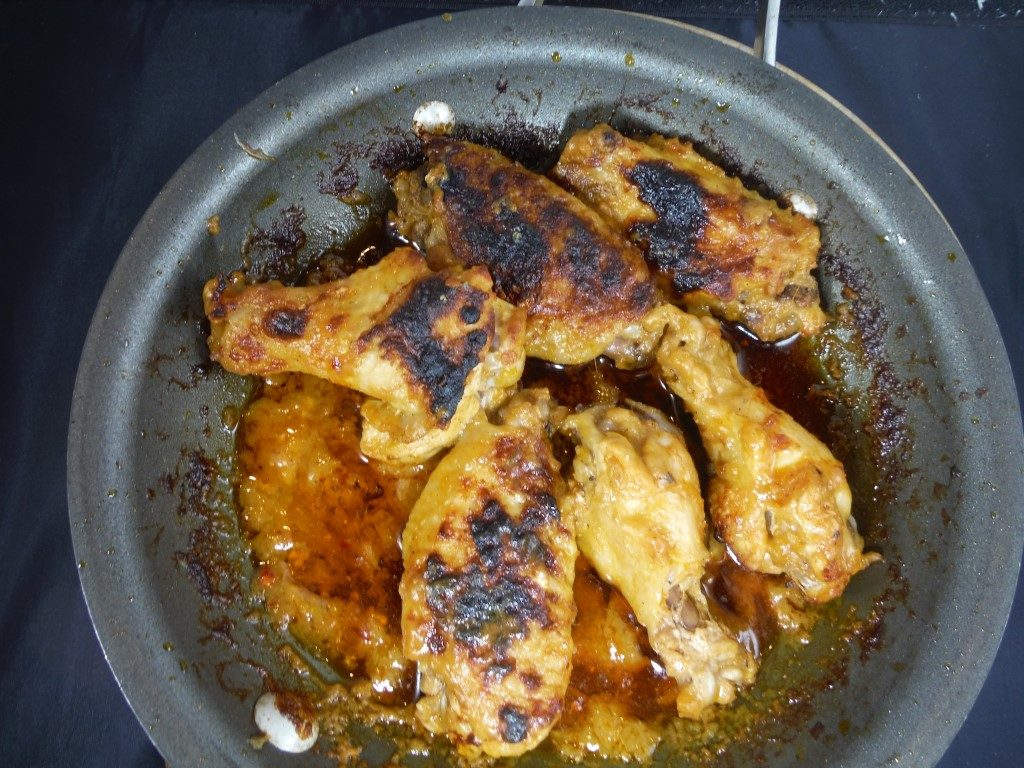 I served this as an appetizer at our Super Bowl party this year. This is adapted from a recipe in Garden and Gun magazine. As you can see in another post, I followed a similar procedure to make adobo wings as a non-spicy alternative.
6 whole chicken wings (or 12 half wings, about 2 lbs.)
1 Tbs. butter
1 Tbs. vegetable oil
Salt and pepper
1/8 tsp. cayenne pepper
7 oz. Frank's Red Hot sauce, or similar
Preheat the oven to 500 degrees.
Cut the whole chicken wings into three sections, discarding the tip sections (or keeping them for making stock).
When the oven is heated, put the skillet on the stove, heat over medium high, adding the butter and oil. When hot, add the chicken wing pieces and stir. Season them with the salt and pepper and cayenne. Coat the wings with a portion of the hot sauce. (Just enough to coat them.)
Put the skillet in the oven. Cook the wings for two minutes. Open the oven, and stir and flip the wing pieces and coat with additional hot sauce. Repeat every two minutes for about 20 minutes total, at which time all of the sauce should have been used and the wings should be fully cooked and crispy.
Serve with blue cheese or ranch dressing, and with a side of celery and carrot sticks.