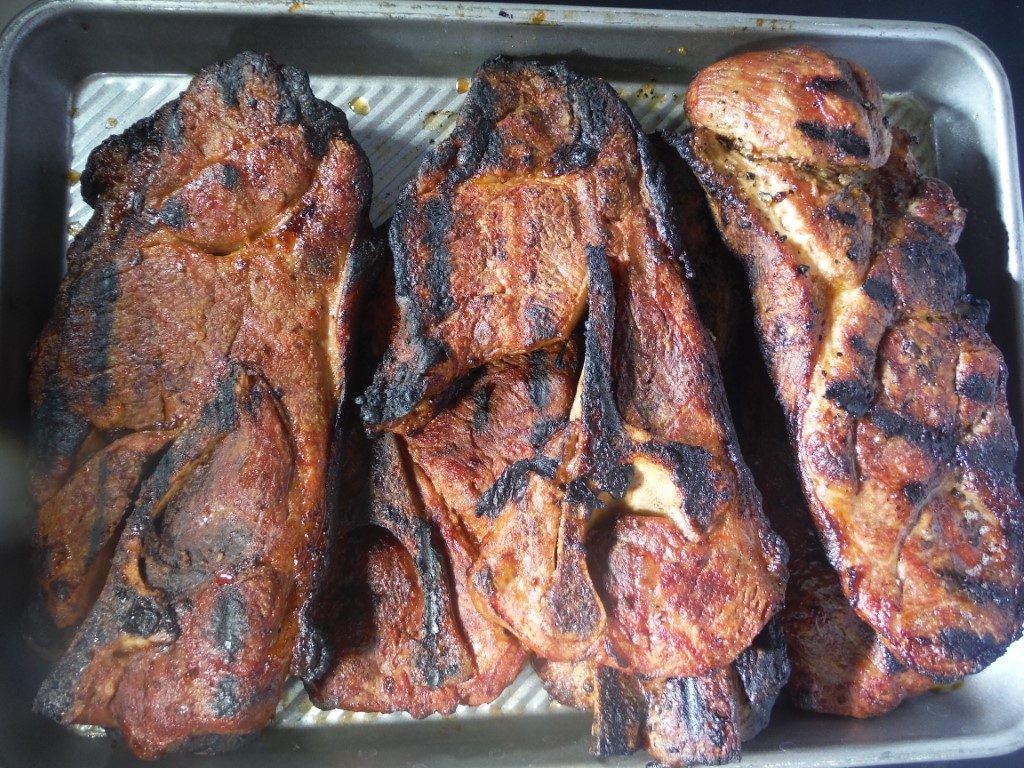 In St. Louis, pork butts are commonly cut into steaks and grilled.  In the rest of the country, this is not common, although we were able to get the butcher at Kroger to do this for us.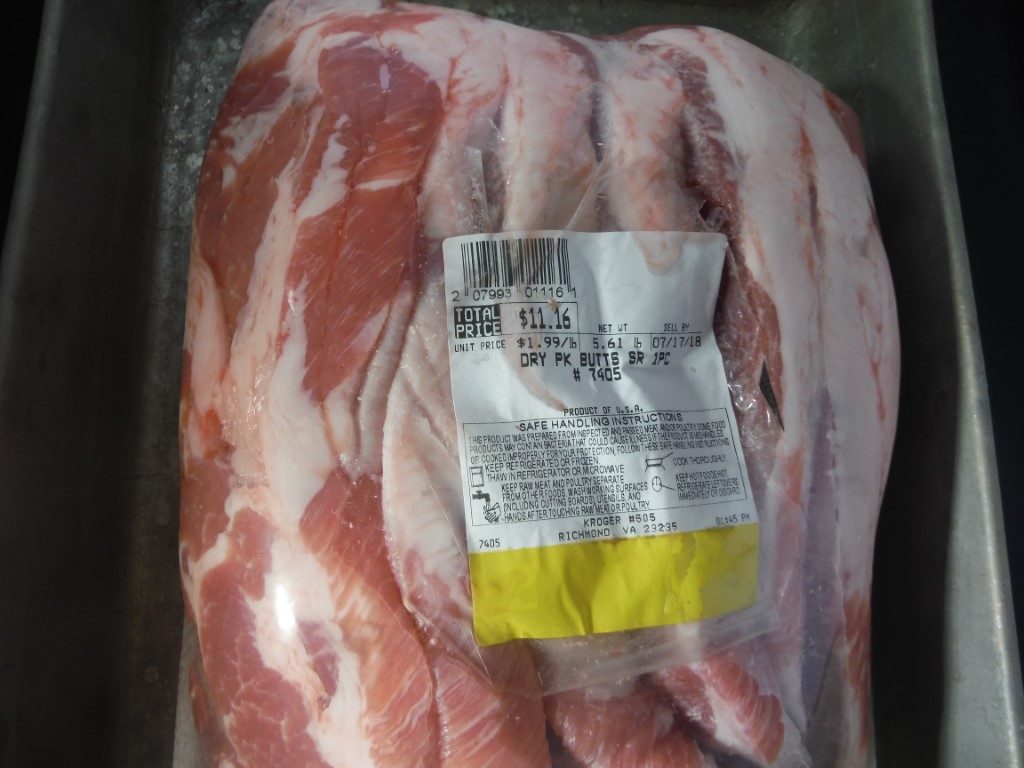 If pork butt steaks are unavailable, the alternatives are to cut a boneless pork butt into steaks, or to use country ribs.  This recipe is adapted from Cook's Country, which suggests taking a boneless pork butt, slicing it in half crosswise, and then rotating the pork with the new cut end down and then slicing into one inch steaks.
The BBQ sauce is very similar to what Carol's mother, who was from Indiana, used to make.
BBQ Sauce
1-1/2 cups ketchup
2 cups lager beer
¼ cup A-1 sauce
¼ cup dark brown sugar, packed
2 Tbs. cider vinegar
2 Tbs. Worcestershire sauce
1 tsp. garlic powder
1 tsp. hot sauce
1 tsp. liquid smoke
6 lbs. pork steaks (or country ribs)
Mix together the barbeque sauce ingredients.  Here is what the sauce looks like after being mixed together.
Preheat a barbeque grill and the oven to 300 degrees
Salt and pepper the pork steaks.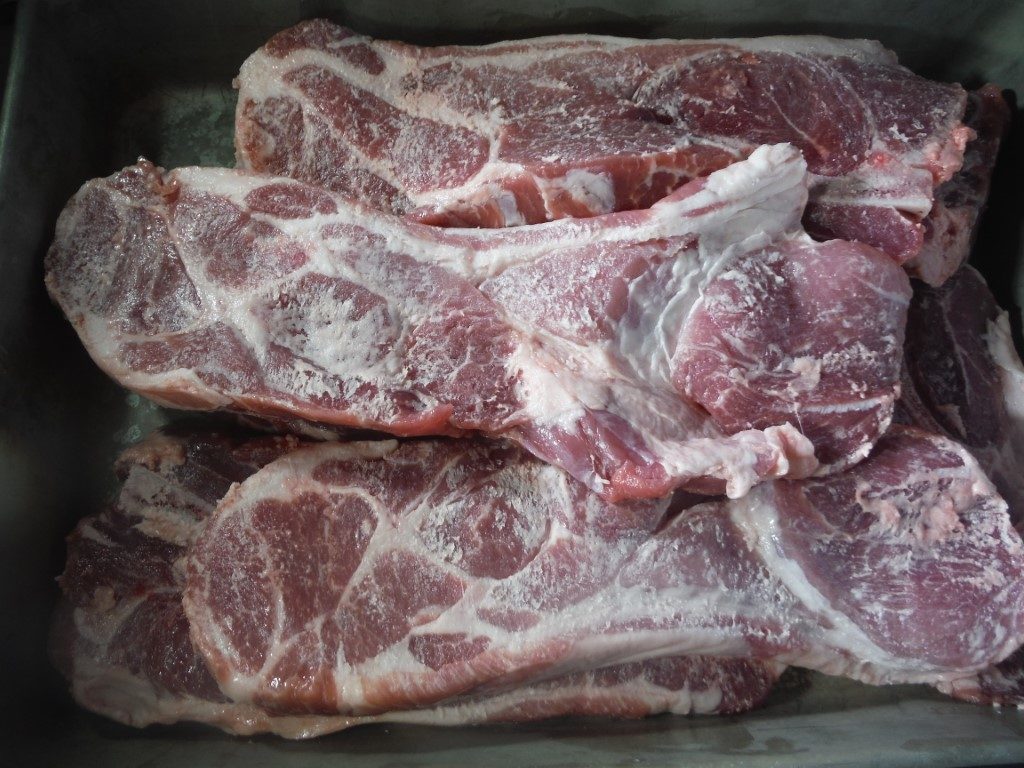 Grill them until well browned, about 5-7 minutes per side.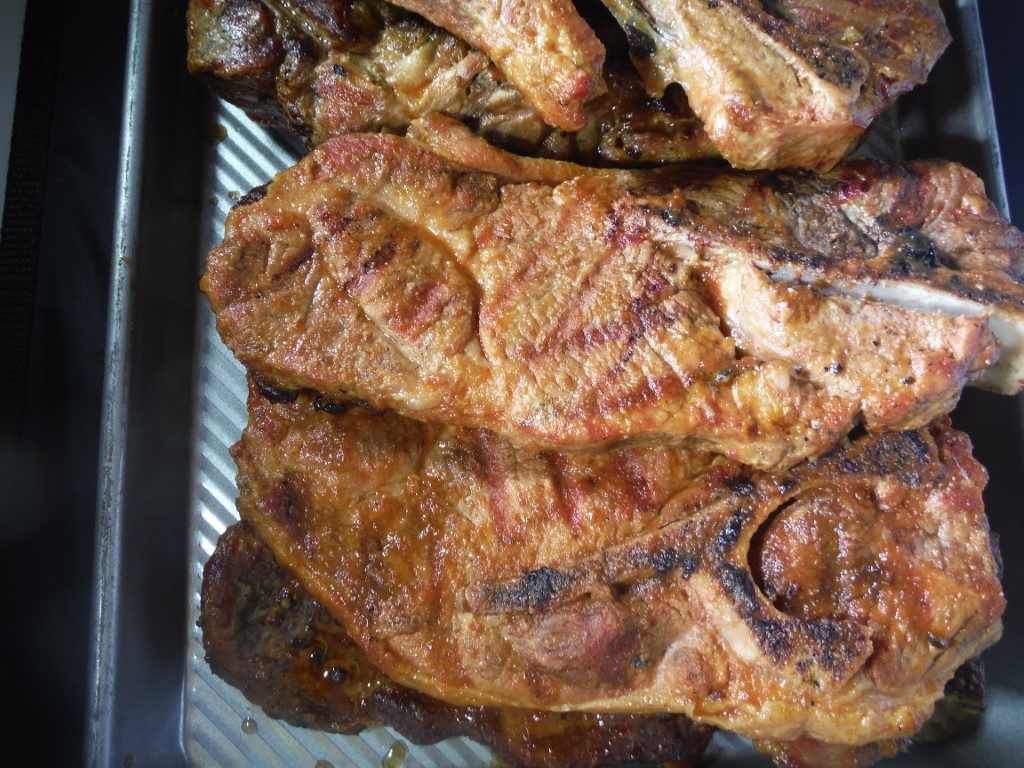 Put the steaks in a jelly roll pan, pour in the sauce to cover the pork, and cover with aluminum foil.  Put the pork in the oven until the pork is tender, about 90 minutes.  At about the half way point, check to ensure that the sauce has not reduced too much.  Add water if it has.  When tender, remove the pork from the pan into a platter.  Pour the barbeque sauce into a saucepan, and reduce to a thick sauce, spooning off any grease on the top.  Restart the grill, and brown the steaks a second time, about 5-7 minutes on a side.  Serve with the sauce.
Note – In a future version, I might do this more like the way I usually do ribs.  First, smoke the ribs in the electric box smoker.  Second, cook the ribs in the sauce covered in foil to tenderize.  Third, finish the steaks on the grill to get a crust.