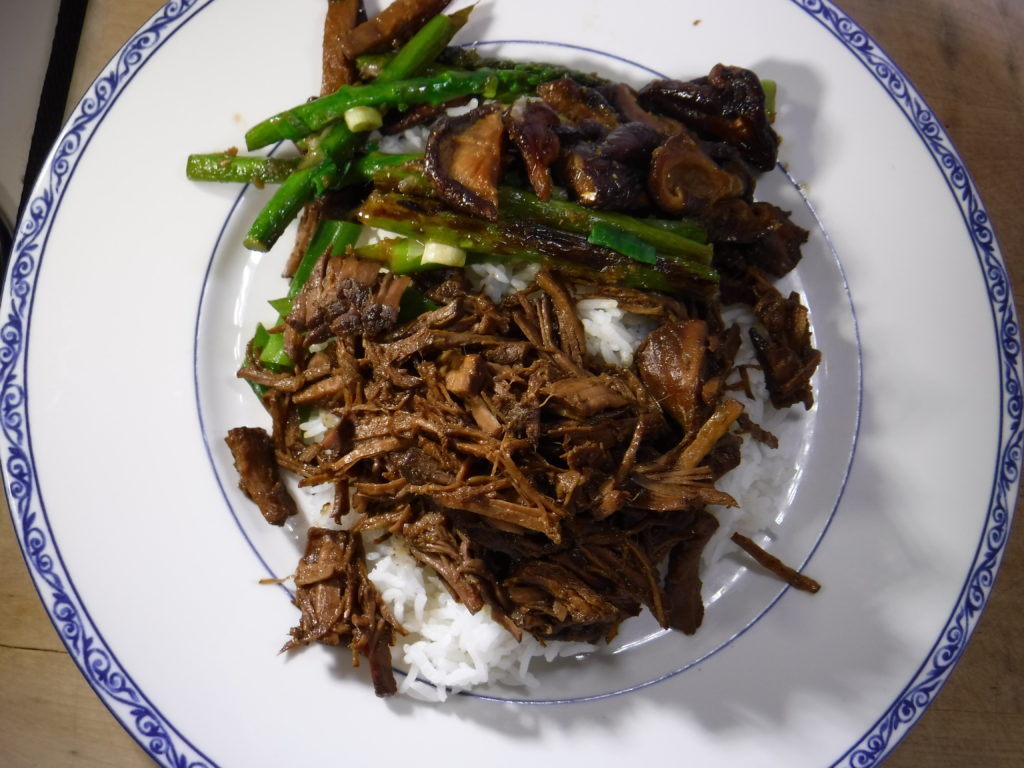 This side dish accompanied Chinese Braised Beefin the photograph.  The mushrooms were a good addition since they really soaked up the sauce.  This is an adaptation from Cook's Illustrated's "All-Time Best Chinese Recipes".
Sauce
2 Tbs. water
1 Tbs. soy sauce
1 Tbs. dry sherry
2 tsp. brown sugar
2 tsp. grated fresh ginger
1 tsp. toasted sesame oil
Vegetables
1 Tbs. vegetable oil
1 lb. asparagus, trimming and cut into 2 inch pieces
2 oz. dried shitake mushrooms, soaked, cut into pieces, and dried with paper towels
2 scallion, thinly sliced
In a small bowl, combine the sauce ingredients.
Heat the oil in a large skillet over high heat until almost smoking. Add the asparagus and the mushrooms in a single layer. Cook, stirring occasionally, until the asparagus has browned spots, about 3-4 minutes. Add the sauce, and cook another 1-2 minutes, stirring frequently, until the asparagus is tender-crisp. Sprinkle with the scallions and serve.