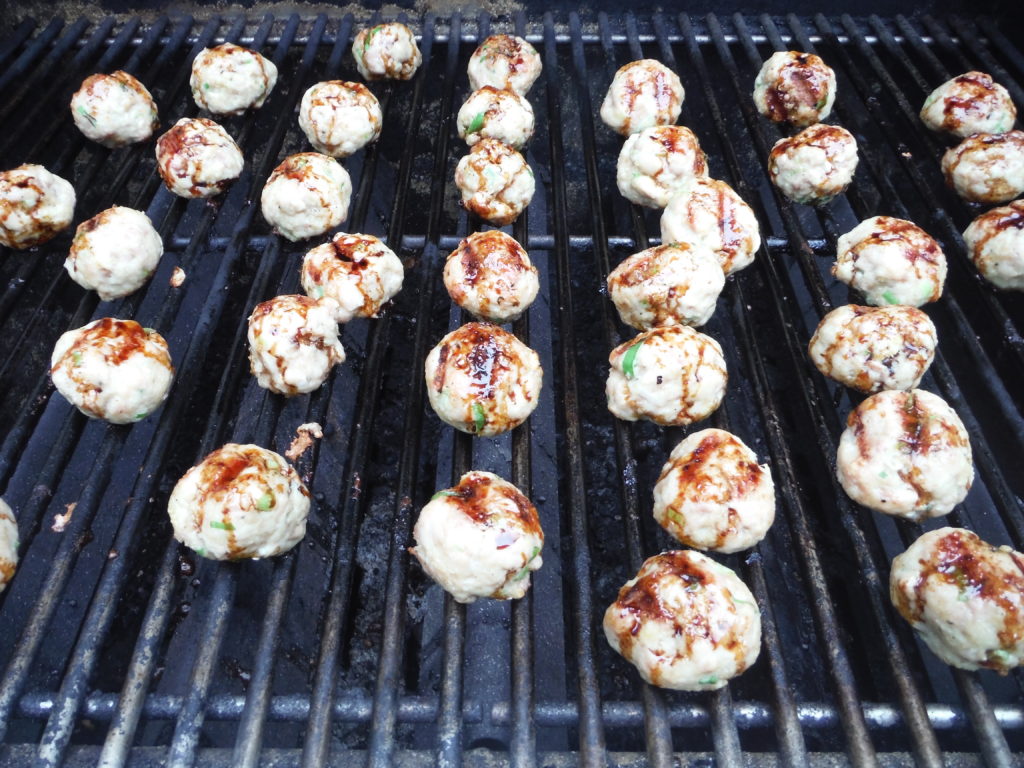 These Japanese chicken meatballs are excellent with a tare glaze. This is an adaptation from Serious Eats, and makes 4 servings.
1-1/2 lbs. ground chicken thighs
½ cup panko bread crumbs
¼ cup finely chopped scallions
1 large egg, beaten
2 tsp. finely grated fresh ginger
2 tsp. garlic puree (~2 large cloves of garlic)
1 tsp. sesame oil
1 tsp. kosher salt
½ tsp. freshly ground black pepper
Tare glaze ( Tare Glaze )
If you can, start with boneless and skinless chicken thighs and grind the chicken meat yourself. The additional fat of chicken thighs will be better than if commercial ground chicken is used.
Mix together all the ingredients with your hands in a large bowl until evenly mixed. Form into one inch meatballs using an ice cream scoop.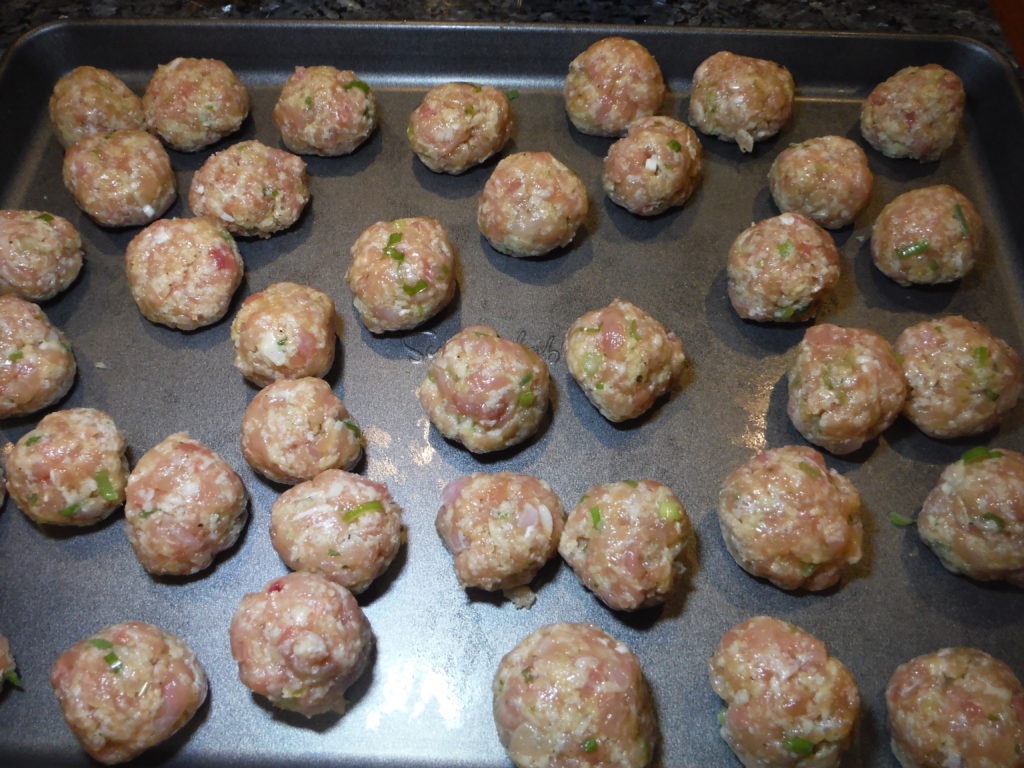 Heat up a grill and oil the grates. Put the meatballs on the hot grill.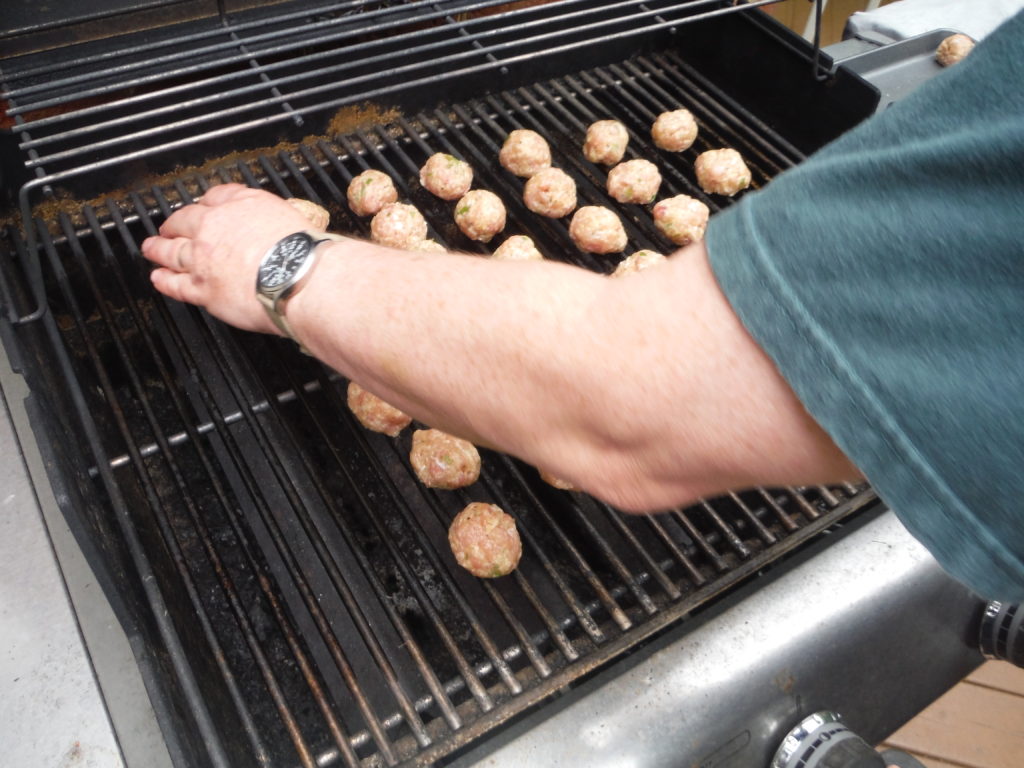 Cook for 4 minutes on the first side without touching the meatballs. This will brown them and will help develop a crust so that they will not stick to the grill. Turn the meatballs on the other side and cook for another 4 minutes. Brush with the tare glaze. Flip again and brush with the tare glaze on the other side. Put in a bowl and allow them to rest for 5 minutes and then serve with rice and more tare glaze.
These would also be great in a bahn mi.