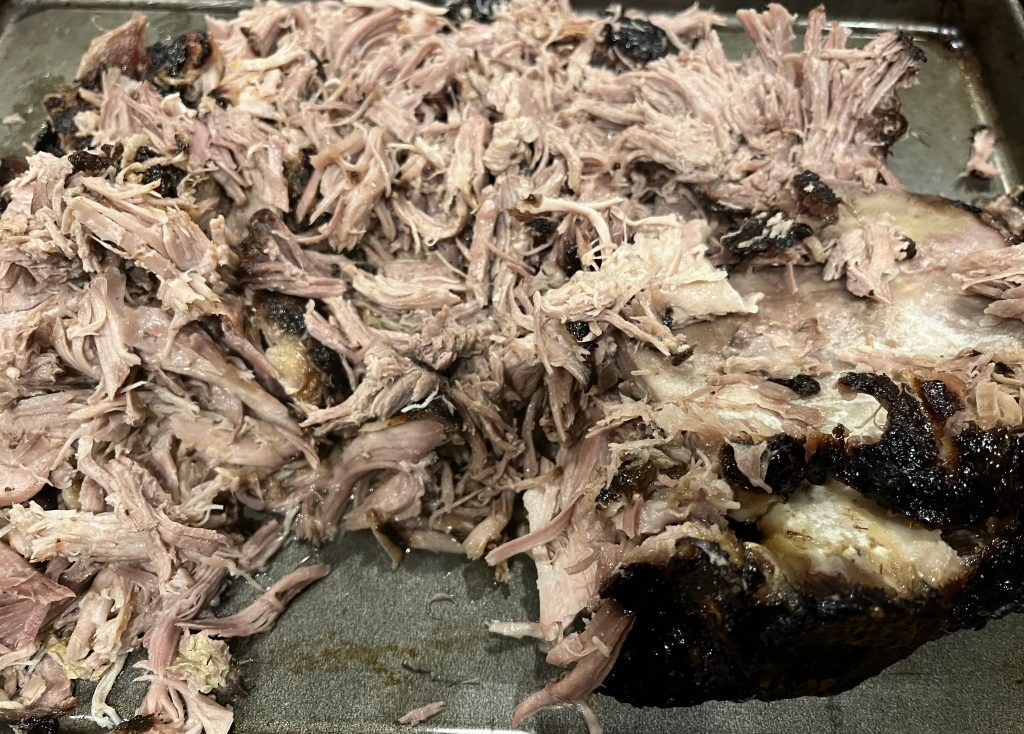 Looking at the blog, every few years I make another batch of pulled pork and write it up. This version was loosely based on Robb Walsh's Texas Eats. Pulled pork is extremely simple, but is also hard because it takes so long. I have choir rehearsal on Thursday nights, which always means that I get to bed later than usual on Thursdays. So Friday, when I was starting a batch of pulled pork, I did not actually put it in the smoker until 9 a.m., a couple of hours after my original plan. It didn't reach pulling temperature until about 11 p.m., 14 hours later.
I started with a bone-in pork butt, which I liberally coated with commercial BBQ rub on Thursday night, and then had it rest overnight covered in the refrigerator. I filled the water tray with water and 1.5 large peeled onions. I started smoking it at 225 degrees with an inserted temperature probe. Every 45 minutes for the first 6 hours, I mopped it with Kraft Italian salad dressing and put in more hickory chips. At around 4 p.m., the internal temperature was low enough that decided I needed to increase the smoker temperature if I was going to be done in time for dinner. I first increased the temperature to 250 and then to 275. By about 5 p.m., I saw the writing on the wall, and decided to fix Flies' Head (Taiwanese Chives and Pork) for Friday dinner and to have the pulled pork for Saturday dinner. This proved to be a good decision since the pork was not ready to pull until about 11 p.m. Although the temperature in the center registered at 185 degrees, other parts were hotter and it shredded relatively easily with bear claws.
Here is what it looked like when I pulled it out of the smoker: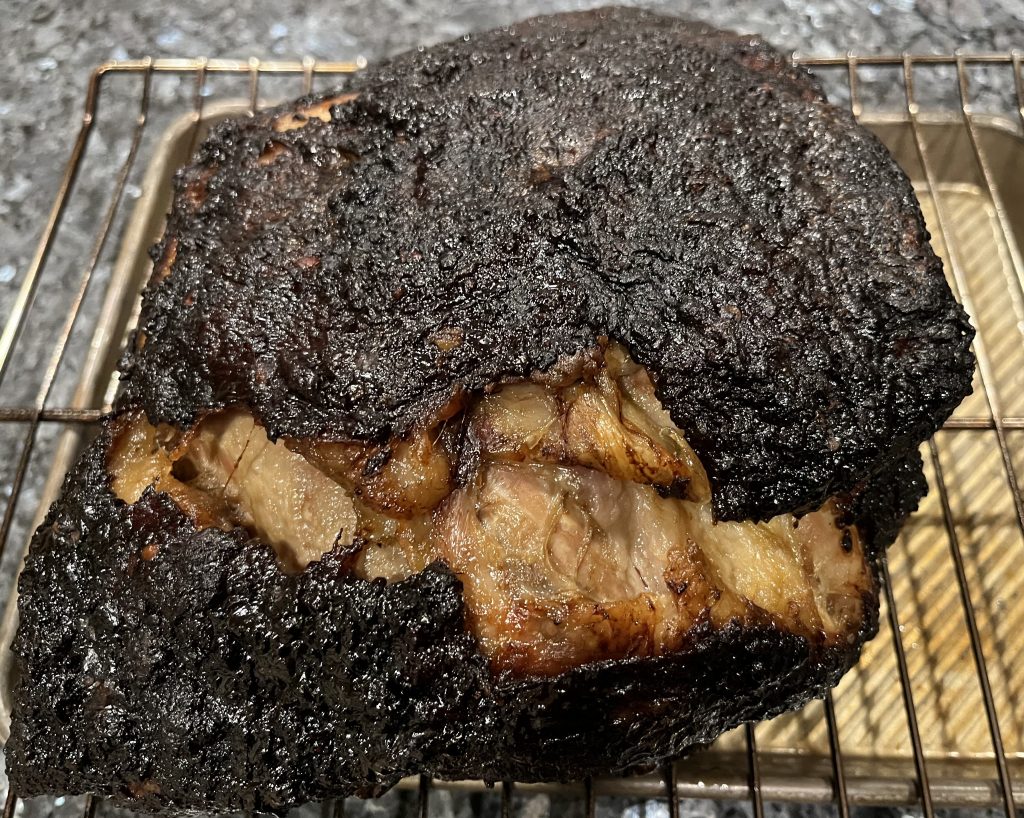 I plan to eat some of it tonight in pulled pork sandwiches and some tomorrow night in pulled pork pizza.